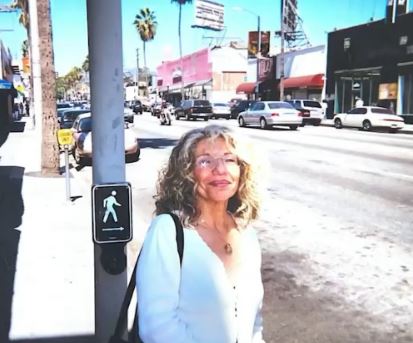 Sandi Graham is the mother of famous singer, rapper, songwriter, producer and entrepreneur, Aubrey Drake Graham, known by Drake as his stage name.
Her birth name is Sandra Sher. She worked as a teacher and florist.
Unsuccessful Married Life
Sandi was married to Dennis Graham, a drummer for the legendary star of rock and roll, Jerry Lee Lewis.
It was said that they both met in a club that's where they started to talk to each other.
They had a beautiful relationship, and after the marriage, they were blessed with son, Drake.
Later, when their son was five years old, things started to go wrong, and their relationship was a mess.
Then she divorced her husband. Afterward, she raised her son as a single mother.
She was very supportive of her son since childhood.
It was hard for Sandi and her son growing up, but she always gave her best to do what was right for her son.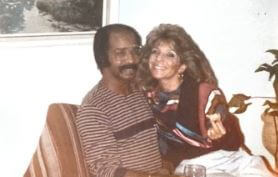 About Son
He was born on October 24, 1986, in Canada. He is the only child of his parents.
He started his career journey as an actor, but later, he became a very well-known rapper worldwide in the music sector.
He first gained attention from a string in the teen show Soap Degrassi: The Next Generation as Jimmy Brooks.
After his final role in the show, he became the world's biggest rapper in history.
He signed a contract with the label Young Money Entertainment of Lil Wayne.
Even Jay Z used to call him the Kobe Bryant of hip hop.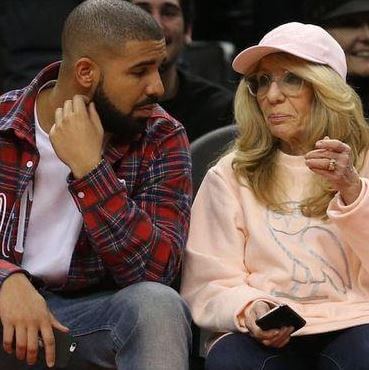 How Sandi raise her son to become the best rapper in the world?
As a single mother, it was really difficult for her to raise her child financially and physically.
Despite all of this, she gave her best to give him a good life.
Sandi raised her son in Weston Road in Toronto, which was not the very best place to live.
She was suffering from joint aches and Osteoporosis at that time which left her in bed for a long time, due to which she started smoking.
She was under medication but later when she started to improve, she moved out of that place to a wealthier part of town, in Forest Hill.
At that time, Drake was in the sixth grade. But moving to a new place didn't solve everything as they were still broke.
They had to rent their basement and the first floor of the house. But despite all this, she always managed to fulfill the needs of her son.
She encouraged him so much to do what he likes. It was challenging for Drake to get where he is right now.
Because of his mother's love and support, he honors his mom in every event and occasion.
He also said that his mother is an incredible person; no matter what, she always told him that she will always love him and support him for whatever he does and whatever he ends up being.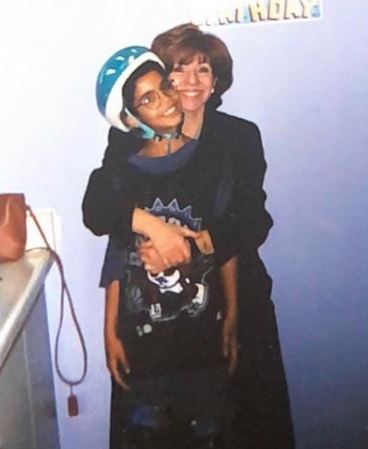 Dad didn't listen to the new album
Sandi's son Drake gave an interview to "The Tonight Show Starring Jimmy Fallon." He talked about his parents, his new album and his whiskey brand.
In 2016, Drake released an album with many songs. 20 songs from the album reached the billboard 100 that year.
When the interviewer asked him about his inspiration and where he gets his words on the song from, he took the name of his father and mother. He considers his mother his inspiration and one of the smartest women.
Drake's mother, Sandi, is a teacher in a kinder garden school and is a scrabble champion. He gets inspired and influenced by his work through his mom.
He also considers his dad as his inspiration. His dad was in Shanghai in 2016. He shared a funny moment with his dad in a video call in the interview.
Drake said that his dad first lied to him by saying he had listened to his album, but when Drake asked his dad about his favorite song, he said he hadn't listened to the song due to poor network.
Drake is a singer by profession, but he revealed how his father told him to sell the RV of his friend, which was funny to him as he has no link with it.
The interviewer then took out the whiskey from below the table. The whiskey was Drake's brand, which was named "Virginia Black Whiskey." The whiskey bottle looked sexy.
Then the interviewer took out two glasses with ice cubes inside, and they shared whiskey. The interviewer took a sip of it, whereas Drake drank the whiskey in a shot. They drank the whiskey in the name of Drake's successful career.
Who Is Drake Dating?
As of 2021, Drake is currently single and isn't dating anyone.
He was said to be dating Imaan Hammam, 2020 is Victoria's Secret model.
He was also very in a deep relationship with a former model named Sophie Brussaux, who is also the mother of his baby.
They were in a deep connection, but they had to split up due to some mutual problems.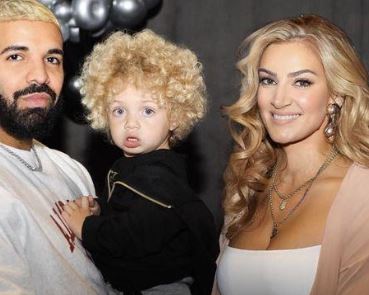 Addiction to success
The successful rapper widely known as Drake gave an interview to CBC News: The National.
He talked about his success, the importance of being no 1, and many more in that interview.
Drake opened up that he had the urge to be number 1 in whatever he does in life.
He said that he wanted to earn $25 Million by the time he got 25 years, and he made it, and then he said that he wanted to make $250 Million by the time.
For him, money and success mean a lot. When the interviewer asked him if he was successful or not, he proudly answered yes that he is a successful man.
For him, money was never about its value, but it was an idea of growing.
He had that urge to get more by the year he's growing. In the beginning, when he thought about making $25 Million, he thought that it was great and crazy, but when he earned that money and got into the position where every spotlight was at him, he thought that was not enough.
He opened up how he has that will to work harder and earn more. He never wants to be in 2nd position, and he has the guts to say it in front of everyone.
He had sacrificed lots of things in his life, and because of that, he gets more dedicated to his career.
For him, his success and career are his priority, and for that, he had kept all the relationships aside of him, and he feels okay with that because he is doing what he always wanted to do.
He opened up to build his own company and do many more things unrelated to music.
He has a sort of addiction with success because of all the losses he made in his life.
He had dedicated much more time to his career, and success has huge importance in his life.
Net Worth
Her net worth is $300K, and her source of income is teacher and florist.
As of 2021, her son net worth is estimated to be $180 million, and his source of income is rapper, singer, actor, songwriter, and businessman.
| | | |
| --- | --- | --- |
| Name | Net Worth | Source |
| Drake Graham | $180 million | Rapper, singer, actor, songwriter, and businessman |
| Sandi Graham | $300K | Teacher and florist |
Age, Height, and Weight
She was born on January 28, 1960, in Canada.
Her current age is 61 years old.
Her height and weight are unknown.
Visit Doveclove For Spicy Articles Of Your Favorite Celebrities
Subscribe to our Newsletter