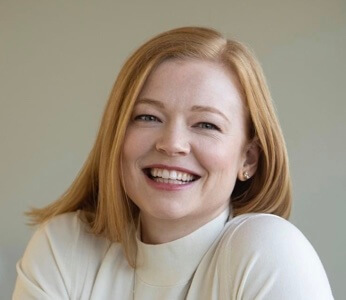 Sarah Snook is an Australian actress. She is well known for her character as Shiv Roy in the comedy-drama series Succession.
She was born in 1987 and has her birthday on 1st December.
Her parents raised her with two older siblings, both sisters, in Adelaide, Australia.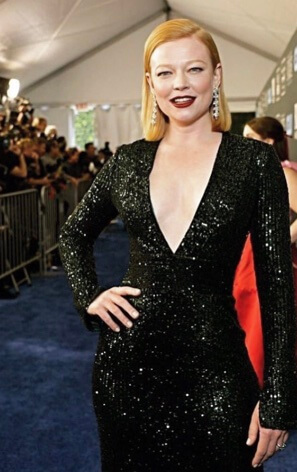 Marriage And Husband
Sarah is currently married to her husband, Dave Lawson. Her husband is a comedian.
They tied the knot back in 2021. Sarah and her husband had their wedding in the backyard of their home in Brooklyn.
They managed to keep their marriage private for eight months but later revealed it. Sarah is currently 32 weeks pregnant with their first baby.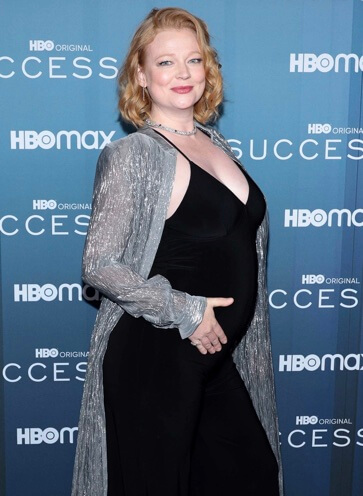 Sarah Fell For Her Husband In Lockdown
Sarah and Dave have known each other since 2014. They have been friends for a long time and have traveled together to many places.
But their friendship took a turn when Sarah and Dave stayed together during the quarantine in 2020.
Dave was her best mate, but as they lived together, they fell in love and married shortly after getting together.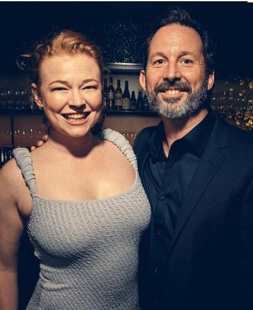 Age And Net Worth
Sarah is 35 years old. She has a net worth of $4 Million.
Sarah Didn't Lose Her Australian Accent
Sarah worked in the film Succession, where she played an American lady.
She had to catch up with the American accent for the movie, which she did well.
She and her co-actor Tom were non-American but sounded like native Americans.
Tom was British, so he spoke in his accent when they were not shooting.
And about Sarah, she used to change her American accent into a British one to speak to Tom but used less of her Australian accent.
This showed how versatile of an actress she was.
Although she didn't use much Australian accent throughout the movie's shooting, she stayed connected to her original accent.
She said she had to live in her country in the end, so there was no point in forgetting her accent.
Sarah Wouldn't Be Friends With Shiv
Sarah played the character Shiv in the series Succession. She expressed that she became more curious about what would happen next when she first heard the movie script.
The curiosity attracted her. But when she heard about her character, she was shocked.
She realized that she was nothing like that. She doesn't relate in any sense with her character Shiv.
She said that because she was playing the role of Shiv, she respected the character, and learned a lot from it.
But talking about personal preference, she revealed that she would never be a friend to Shiv if she were in real life.
Even on the set, everyone told her she differed from the character she was playing.
Sarah Felt It Easier To Shoot
Sarah did a series named Succession where she played the role of Shiv.
It was a family drama show with a lot of humor, fun, and darkness at the same time.
This versatile movie had family drama as the base structure of the series.
So, all the characters had to show their feelings towards each other as family.
According to Sarah, it was pretty easy for her to get into the family zone while shooting because of the offset relationship of her with other actors and actresses, especially Kieren, who played Roman in the series.
She feels sibling vibes with Kieren.
She also said that although everything was not the same off the set, the great relationship and familiar vibe helped her to work with the same creativity while shooting.
Sarah Was The Only One To Swim
Sarah interviewed with Harper's Bazaar UK, discussing her favorite scene while shooting for the Succession series.
She remembered her shooting on the yacht, where she was on makeup, wearing a big hat walking from the top of the yacht to the lower floor.
She said that the scene was iconic to shoot.
Also, after the shoot, she wore her swimsuit to travel in the small boat to swim whenever the boat stopped.
Surprisingly, her Australian habit was a unique one among the group. She was the only one to jump off the boat for a swim. Still, she enjoyed her time in the shoot.
Visit Doveclove For Spicy Articles Of Your Favorite Celebrities
Subscribe to our Newsletter