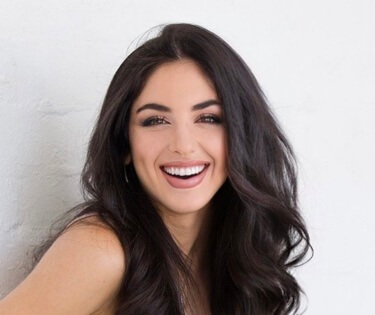 Shade Zahrai is an Australian TEDx speaker, consultant, and TikTok Star.
She came to prominence after she started posting her motivational and inspirational videos on social media platforms like Instagram, YouTube, and TikTok.
She follows Christianity. She was born in Brisbane, Australia, so she is an Australian citizen by her nationality.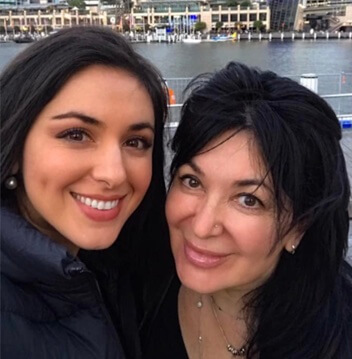 Married And Children
Shade is currently married to her husband, Faysal Sekkouah. Her husband is an entrepreneur and consultant.
Shade and her husband tied the knot in 2017 and have been together since then.
Before getting married, they dated for many years. They are also working as business partners and living a great married life together.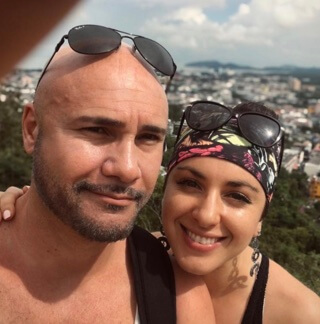 Age And Net Worth
Shade is 23 years old. She has a net worth of $5 Million. Her source of income is consulting and social media.
Shade Provided Antidote To Ruminative Brooding
Shade, an influential speaker, provides many ways to deal with people's problems within themselves.
In one of her videos, she talked about people overthinking problems and ways to deal with them.
She said that many people think about their past and start to regret it, while others think about their unpleasant future and worry about it.
From what Shade said in that video, this entire overthinking situation is called Ruminative Brooding.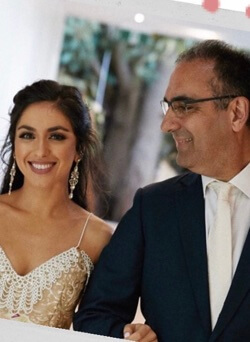 Shade said that overthinking would never provide solutions to any problem.
It will amplify the recurring problems that make people mentally sick.
In this situation, people forget to think about what to do next.
Shade hence expressed that the perfect antidote to this problem is to think about our next step rather than what we did wrong and regret it.
Was Cut Off In The Middle Of The Talk
Shade is a woman, and in this dominating male society, she is one of the most confident women on the platform.
But still, Shade shared her experiences in one of the videos about how she was cut off from her talk in the meeting with males.
In the beginning, she thought that it was evident in the meetings.
But as she stayed there, she observed that male members didn't interrupt the male members.
Even if they did interrupt, they stopped each other to finish their things. Shade thought she would let these things go and not do anything about it.
But eventually, she realized that the more she stayed low, the more these things repeated.
So she found a way to keep her words wherever she is cut off politely. Then, she recommended her viewers do the same thing.
She said people could ask others to let them talk first and then listen to them. In that way, things are not offensive, and our work is also done.
Shade Proved The Self Doubt That People Have
Shade talked about self-doubt in one of her videos, where she proved that people have self-doubt in themselves.
She gave an example of a 12-month-old baby who never gave up on learning to walk.
She expressed that people don't realize, but doubt themselves every time, which is why people give up easily.
But she also said that it was not always their fault. Instead, she noted that the toxic family, unpleasant nature, bullying in childhood, and intense discouragement are the reasons for people's self-doubt.
This is why people don't try and feel like a failure every time. Shade also provided ways to solve self-doubt problems in people.
Shade Gave Out Ways To Interact
Shade spoke about the real-life situation that people face in their day-to-day life.
The situation is when someone says something that hurts our emotions and makes us angry.
In this situation, most people ruin their mood and find a place to throw their anger, where, some fight with others no matter the result.
But Shade expressed that hearing everything the person had to say, showing them that we are interested in their talk, is the perfect way to deal with it.
She said it would make us more confident and show them we are not weak.
Instead, it will prove, among others, that we can take any kind of pressure or bullying.
Visit Doveclove For Spicy Articles Of Your Favorite Celebrities
Subscribe to our Newsletter