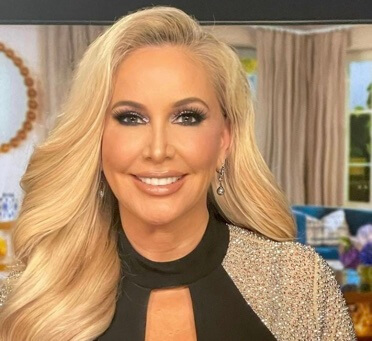 Shannon Beador is an American actress, entrepreneur and reality TV star known for The Real Housewives of Orange County.
Her mother's name is Patricia, and her father's name is Gene. She has a brother and a sister.
She is Christian by her religion. She is American.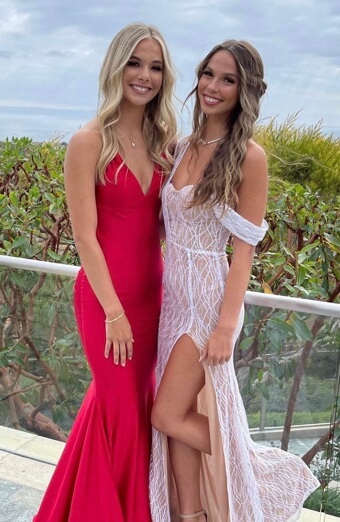 Marriage And Children
Shannon was married once in her life.
She was married to David Beador in 2000. With David, she became the mother of three children.
Her first daughter Sophie Beador was born in 2002, whereas her two twins, Stella Beador and Adeline Beador, were born in 2004.
She is currently in a relationship with John Janssen.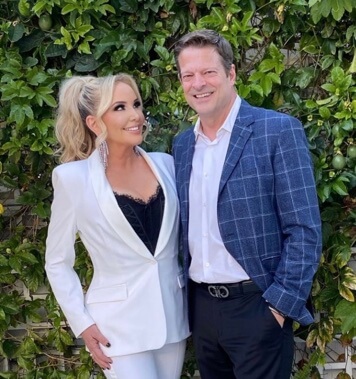 Past Relationships Of Shannon
Shannon only had one known past relationship, and that was with her ex-husband David Beador.
They were together for 19 years, from 2000 to 2019. But they divorced in the end.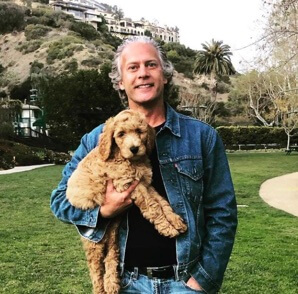 Age
Shannon is 57 years old. Her height is 5'8 inches.
Net Worth
The net worth of Shannon is $20 Million. Her source of income is actress and entrepreneur.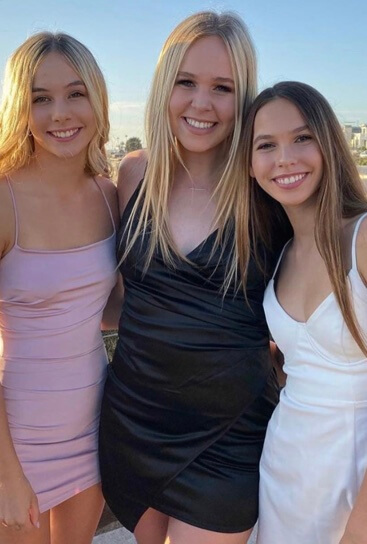 Shannon Believes In Chinese Science
Shannon gave birth to their twin daughter in 2004.
Hence they had to arrange a separate room for her elder daughter, who was just three years old.
But she was just three, she didn't sleep all night and kept crying.
They consulted many doctors and professionals, but nothing was helping them.
That was when Shannon was introduced to Elaine, an expert in Chinese science Feng Shui.
Her husband didn't agree with calling Elaine because he didn't believe in that.
But Shannon called her. Her then-husband David hence was angry with her.
Elaine then moved some furniture around, and their daughter slept with sound sleep.
After that, Shannon and her husband believed in Feng Shui.
Shannon Has A Drinking Problem
Shannon and Tamra had been friends for quite a while, but they ditched each other and now are no longer friends.
When asked about Shannon, Tamra told in an interview that Shannon has a drinking problem.
She revealed that Shannon had a drinking problem from starting the season, and she still has that problem.
Tamra used to care about her so much that they were too close.
She used to be in her back every time for any situation and helped her cover up many things that could have been exposed to the world.
Tamra even told her about her drinking problem and tried helping her.
But Shannon, on the other hand, doesn't want any help. She thinks that she doesn't have any drinking problem.
Many people confronted her that she had a problem. But she is sticking to her belief that she is fine.
Hence she is not okay with taking help from anybody.
Does Shannon Have Mental Problems?
Shannon was doing her 13th season on the Real Housewives of Orange Country.
She was drunk one of the nights while filming the show. Hence she emotionally broke out in bulk.
This made the other members of the show talk about her mental status.
She tried not to react on in for so long, but she finally confronted it in front of everyone.
She said no one could talk about her mental status and show sympathy.
She also said that she is working on her problems, but people talking about her mental status frustrate her.
One of her crew members also said that she cared about her and she would be straight in front of her about her problems.
But Shannon seems not to appreciate it.
Shannon Lost 40 Pounds Of Weight
Shannon was becoming fat day by day.
In the meantime, she broke up with her husband after discovering that he had cheated on her.
Hence she had to do something to improve her life.
So, she joined a gym and hired a trainer for her weight loss journey.
She then went to the gym with her daughters for two years. She lost 40 pounds of her weight in 2 years.
She said that if people are mentally prepared, losing weight is easy.
Visit Doveclove For Spicy Articles Of Your Favorite Celebrities
Subscribe to our Newsletter