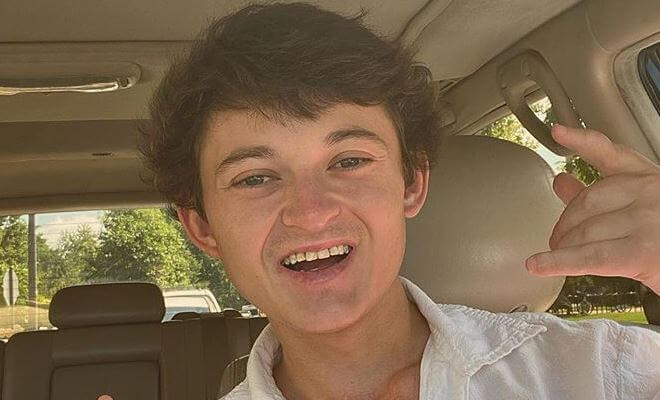 Stephen Ludwig is a popular social media star who got famous for his TikTok videos.
About Stephen Ludwig
His fans know Stephen by the name Stevo. He is a High School graduate and a senior at UNC-Chapel Hill.
He was born to parents Mike Ludwig and Stephanie Ludwig. He has a younger brother named Jacob Ludwig.
Picture of Stevo with his father and brother.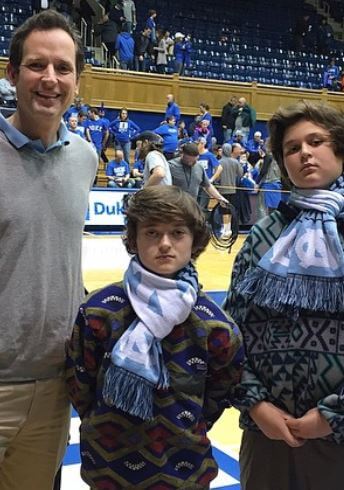 He managed to gain more than 1.2 million followers within six months after he started using TikTok.
His TikTok videos are filled with his personal story, and he hopes to spread positive vibes through his TikTok account.
He got noticed because of his short left arm and leg. Later, people started loving him for his fun-loving attitude and positive spirit.
The reason behind Stevo Ludwig short arm and leg
Stevo has a rare born disorder called Maffucci syndrome, which shortened his left leg and arm.
His left leg is nine ¼ inches shorter than his right leg. So he attaches nine ¼ inch heels to his left shoe.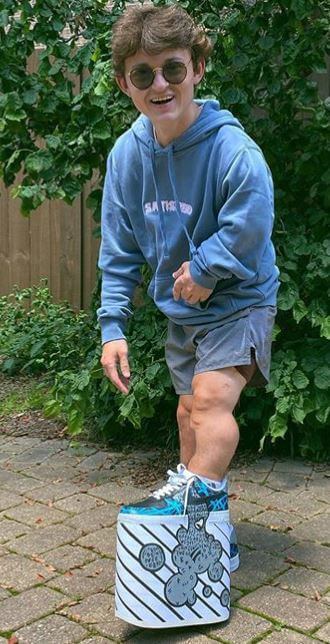 He has inspired so many people of the same condition.
Infact, many people reach out to him, thanking him for sharing his story and helping them open up about their journey.
Seeing so many people reaching out to him makes him happy due to which he has planned to become a motivational speaker after he graduates.
Stevo Ludwig battle with cancer
There are only 150 cases of Maffucci confirmed in the world. Stevo was one of them who had it.
The rare disorder caused his bones to grow in an abnormal pattern, which was prone to breaking.
He has undergone 30 surgeries to repair his bones due to minor falls and bumps.
Maffucci syndrome not only affected his bones, but it also came with a side effect that the one suffering from it increases the chance of developing cancer.
After overcoming multiple cancer, Stevo had hard time-fighting leukemia.
He fought it for two and a half years and had to go through 11 rounds of chemotherapy and severe pain. But he was only getting sicker.
At that time, his doctor has said to his parents that he had only an 11% chance of survival, of which Stevo was unaware of.
Doctors also added that he would only survive if he has a successful bone marrow transplant.
Stevo's brother Jacob saved his life
Stevo's younger brother Jacob became his bone marrow donor at the age of four.
It was Stevo's mother who took the risk of having another child when their first child was born with a rare syndrome.
But even after his brother was born, there was only a 20% chance that the bone marrow would match Stevo's.
Finally, the result came positive, and the bone marrow was successfully transplanted, which increased Stevo's chance of surviving from 11% to 100%.
Stevo's love for Kobe Bryant and Basketball
Stevo loves basketball and is a huge Kobe Bryant fan since he was a kid. He has once even got an opportunity to meet his idol when he was only nine years old.
He got star-struck after seeing him. He also got to learn some basketball moves from Kobe.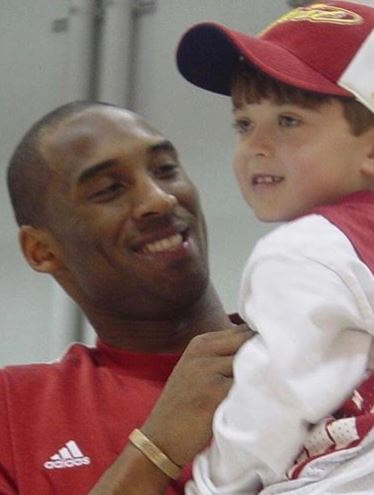 Stevo also told that watching the clips of Kobe playing basketball helped him get through his chemotherapy.
Like many of Kobe's fans, Stevo was left devastated when he heard about Kobe's death. Stevo felt that a part of him died as well.
Stevo's dating life
Stevo is a cute young boy who has never opened up about his love affairs or dating history. He is too young to be thinking about getting married or having a wife.
He uses social media to inspire other people through his story and does not open up about his love life.
Seeing his popularity on the social media platform; many girls are lining up to be his girlfriend.
Net Worth
Stevo has not disclosed his net worth. But he earns his income through advertising and promoting brands.
His net worth is likely to increase in the future as he is getting more followers day by day.
Below is the list of highest-earning TikTok stars.
| | | |
| --- | --- | --- |
| S.N. | Name | Earnings |
| 1 | Dixie D'Amelio | $2.9 million |
| 2 | Josh Richards | $1.5 million |
| 3 | Addison Rae | $5 million |
| 4 | Loren Gray | $2.6 million |
| 5 | Charli D'Emelio | $4 million |
Age and Height
Stevo's birth details are not available. But he is said to have been 22 years old.
He is 5 feet, 1 inch tall.
For Amazing Articles Of Your Favorite Celebrities,
Stay Tuned To doveclove
Subscribe to our Newsletter