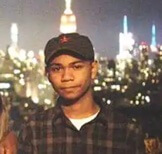 Sulayman Chappelle is the son of American stand-up comedian and actor Dave Chappelle. His mother's name is Elaine Chappelle.
He belongs to the Afro-American ethnicity. He has two siblings, a brother and a sister. He is an American citizen.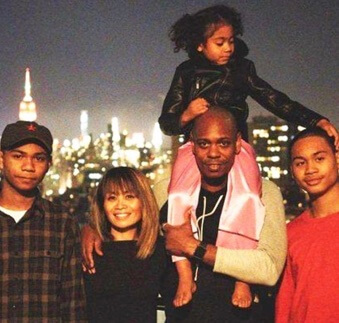 Who Is Sulayman Currently Dating?
Sulayman is not open about his private life, so it's unknown whether he is dating.
Married Life Of Sulayman's Parents
Sulayman is the eldest child of his parents, Dave and Elaine. Dave and Elaine tied the knot in 2001.
The couple shares three children, two sons, and a daughter.
Their sons are Sulayman Chappelle and Ibrahim Chappelle, and their youngest daughter is Sanaa Chappelle. The married couple is currently living in Ohio.
Before getting married to each other, the couple dated for many years. Dave met Elaine in Brooklyn, New York.
They haven't opened up much about their love life, and Elaine keeps her from the spotlight.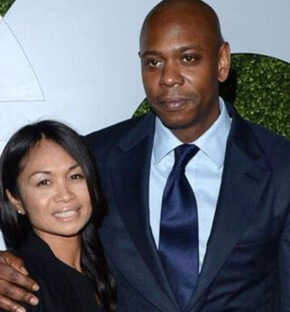 About Father Dave
Dave is a stand-up comedian and actor, well known for his sketch comedy show Chappelle's Show.
He was raised by his mother, Yvonne Seon, and father, William David Chappelle III. His birth name is David Khari Webber Chappelle.
He was born in Washington, D.C., which makes him an American citizen by his nationality.
Age And Net Worth
Sulayman is 21 years old. His net worth is unknown. His dad Dave has a net worth of $60 Million.
Sulayman Changed Dave's Life
Dave revealed in an interview that after the birth of his first child Sulayman, his life changed drastically.
He revealed that his career started to go in ascending direction after the birth of his son.
He said that he started to get increasingly serious about his job, and everything started to feel positive for him in his career.
He also talked about how deeply he was influenced after he got to experience fatherhood and after he had a sense of responsibility towards his son Sulayman.
Sulayman Smokes Weed
Sulayman was thought to be an innocent child by his father, Dave, as he revealed in one of his stand-up shows.
According to Dave, when he went to Sulayman's room, he found a lot of poems on his desk written by him.
Dave wondered how good of a poet his son was as his poems were great.
After that, Dave looked into Sulayman's drawer out of curiosity and found a roll of weed In the middle of the stuff.
He then realized that it was weed where the poem was coming from.
Dave himself smokes weed, from what he said, which was common between him and his son.
So, Dave didn't show any problem with his son smoking weed.
Dave Couldn't Go To His Work
Dave did a stand-upstand-up comedy in 2021 where he made fun of transgender.
Many people loved his humor, while many criticized him for making jokes about the LGBTQ community.
Dave didn't find his joke offensive to anyone, as it was just for fun. But people on Netflix, where he works, didn't stay quiet.
The people from the LGBTQ community backlashed at him in his workplace.
Netflix didn't take any action against him. Further, they were ready to launch his new work, The Closer. But people in the company restricted it.
Dave revealed that he couldn'tdidn't go to his working place because of the controversy.
Dave Was Attacked In The Middle Of The Show
Dave was doing his stand-up shows on Netflix at a joke festival. His show was on the verge of ending when the incident occurred.
An armed man suddenly attacked him out of nowhere. No one saw the man coming.
After the man pushed Dave to the stage floor, he tried to escape. Fortunately, Dave was all right, and the people caught the attacker in the show.
Dave didn't let his shows get affected as he started to joke around and continued in shows in later days.
When asked about the attacker, he revealed that he was trying to get attention for his grandmother, who was thrown out of the neighborhood because of her gentrification.
Visit Doveclove For Spicy Articles Of Your Favorite Celebrities
Subscribe to our Newsletter