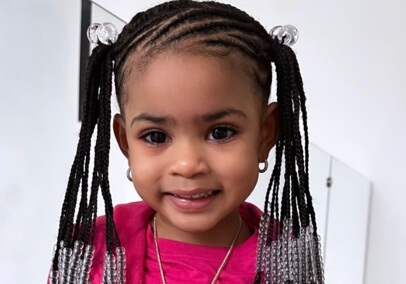 Summer Miami Luellen is a celebrity kid. Her mother, Caresha Romeka Brownlee, known as Yung Miami who is a rapper and songwriter.
She is winning millions of hearts with her cute face and smile. She has got more than 250k followers on Instagram.
Her father is a rapper named Southside. Her parents are not together anymore, as they broke up in 2020.
However, they have agreed to co-parent her.
She was born in 2019. Has a sibling from her mother's side named Jai Malik Wiggins Jr.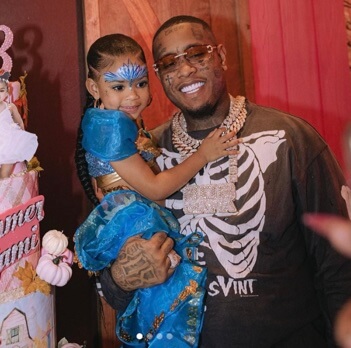 Is Yung Miami Dating Sean Love Combs?
Miami is dating rapper, actor, and record producer Sean Love who goes by the stage name P. Diddy.
The two have been linked together since last year. Diddy appeared on Yung's podcast.
He said that they connected on a deeper level on the podcast. There was a rumor that they had been dating each other since then, but they neither accepted nor denied it.
But on New Year's Eve, they made their relationship official on Instagram. The two were all dressed up and spent the night on the yacht.
They posted many hot pictures of them being cozy with each other.
Age
Summer is three years old.
Net Worth
Summer is just a kid, so she doesn't have a net worth. Her mother has a net worth of a whopping $5 million.
Her annual income is estimated to be more than $0.3 million.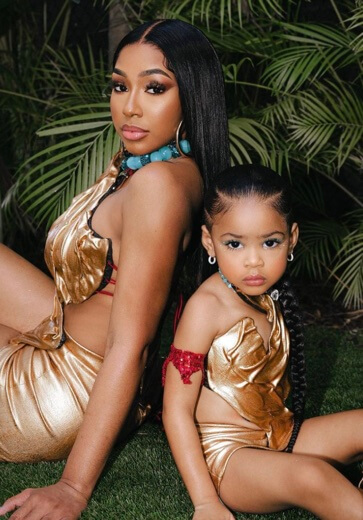 Yung On Working Without Jatavia Shakara Johnson
Yung and Jatavia were hip-hop duos called City Girls. In 2018 Jatavia was locked up in jail for some reason, and she had to go solo and work alone.
She said she started her career with her and has known her since she was 14.
So without her, she was nervous at first. She mentioned she always used to hype her and give her energy in front of the crowd.
She further added that she was scared at first, but later everything turned out to be smooth. She shared that she missed her a lot.
Yung Talked About How City Girls Started
Yung and Jatavia grew up with each other. They attended the same school in Miami.
She was from Opa Locka, Florida, and JT was from Miami. Their homes were 30 minutes away from each other.
She shared that when they were 16 and 17 years they used to hang out in clubs, and they used to party in clubs till 2 a.m.
They have been friends since childhood and used to party all the time.
Jatavia was in a rap group with her high school friends. One day she asked her to do a song with her.
At first, she was reluctant to sing as she has never rapper before. But she convinced her to rap.
So she called a rapper and asked for a studio where they could record their song.
They went to the studio and recorded a song. She revealed that their first song was horrible.
They had to record the song more than 10 times and used to go to the studio any time of the day.
Though their starting was rough, later, they got into form and got popular in their city.
She said everyone knew about them. They started doing shows. Their song was released, and it was a huge hit.
Yung Reacted To Diddy's Baby Announcement
Diddy welcomed his seventh child on December 10, 2022. Yung was linked with Diddy before that, and people were shocked when Diddy announced the birth of his baby to another woman.
Two days after Diddy's announcement, Yung's tweet caught the attention of many fans. She said she was not mad as she was trending.
Visit Doveclove For Spicy Articles Of Your Favorite Celebrities
Subscribe to our Newsletter