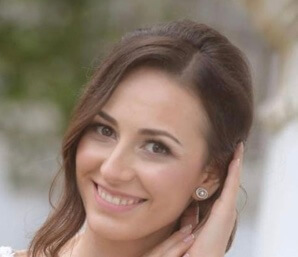 Suzana Orsic is the wife of Croatian professional footballer Mislav Orsic. She is of Croatian by her nationality.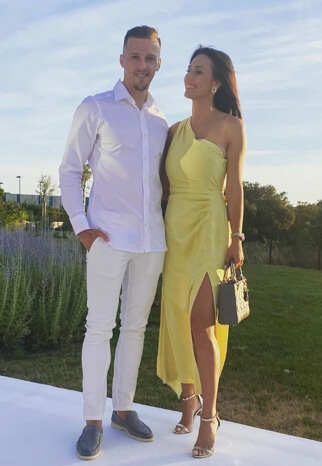 Marriage And Children
Suzana is currently married to footballer Mislav Orsic. They married on 22 December 2018.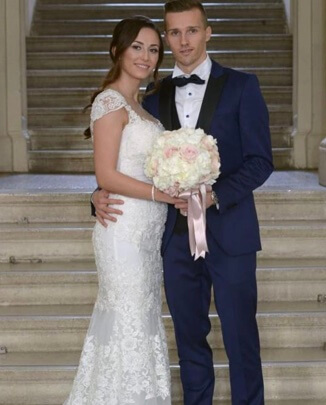 They have two sons together. They had dated each other for a long time before their marriage.
Their first son was born while they were only dating. After three years of their marriage, they welcomed their second son.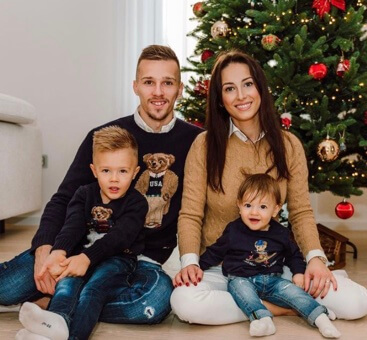 About Suzana's Husband Mislav
Mislav is a Croatian professional footballer. He currently plays for Prva HNL club Dinamo Zagreb as an attacking midfielder.
He also plays for Croatia's national team. He was born and raised by his parents in Zagreb.
Age And Net Worth
Suzana's age and net worth are unknown, but her husband, Mislav, is currently 29.
Her husband, Mislav, has a net worth of $1.5 Million.
Suzana Is Always A Part Of Mislav
Suzana is one of the luckiest wives in the World, whose name is tattooed into the arms of his husband, Mislav.
Mislav is an attacking midfielder in Dinamo Zagreb club and is one of the best at what he does.
Suzana is already proud of her husband as he plays on the biggest stage and even represents their country Croatia in the World.
But more than that, the player always shows Suzana's name tattoo on his arms whenever he scores a goal.
Mislav's celebration includes kissing Suzana's tattoo, which makes her more special among others.
Mislav's Goal Was Stated As A Mistake By The Defender
Mislav's team Dinamo Zagreb went against Chelsea in the Champions League.
In the match, Chelsea lost against Dinamo with a goal scored by Mislav.
The goal was scored in the counterattack by Dinamo, where Mislav paced so fast that no one could catch him.
It was a brilliant goal, but Martin Keown criticized that the goal was scored by the mistake of Fofana.
The newly signed defender could not catch up with Mislav, and Martin claimed he should have defended well.
But looking at how Mislav scored, it would have been impossible for top-class defenders to stop him.
Dinamo Refused To Sell Mislav
Mislav had been the number one target for Burnley FC since the summer transfer.
The club has been going back and forth to Croatia for the same reason.
They were agreeing to do anything to get the midfielder on their side and were doing negotiations with the team.
They were almost at the end of finalizing the transfer, but Dinamo Zagreb FC refused to sell the player and said they would need it for at least a season.
Being one of the consistent players in the league, it was obvious that clubs fought for him.
But for his fortune, he will stay in Dinamo Zagreb FC for at least this season.
Mislav Is Still Not At His Best
Mislav has been playing in Dinamo Zagreb FC since 2018, and people now notice him as one of the most consistent and brilliant players in the League.
His scoring ability and offensive styles are being appreciated by people.
But the player revealed that he still needs improvement and is not in his best form.
He expressed that he was the best in his time in Asia. Most people had not seen him play before in other clubs, so they think he is doing well.
But he believes that he can do way better than anyone could imagine in his best form.
Visit Doveclove For Spicy Articles Of Your Favorite Celebrities
Subscribe to our Newsletter