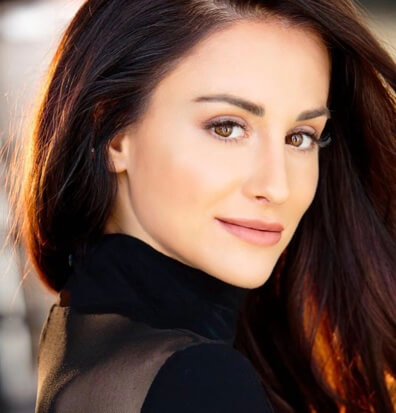 Tetiana Gaidar is an American actress, dancer and model.
Tetiana is well known for her appearance in the series Brunkala as Sofia Vegas. She was born in Kyiv, Ukraine.
She has her birthday on March 8. She is an American citizen.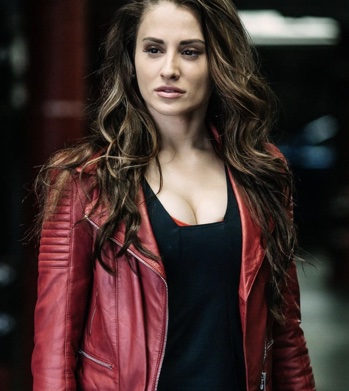 Relationship Status
Tetiana is dating a guy, but she hasn't revealed his name. Her boyfriend seems very supportive, as she mentioned on her Instagram.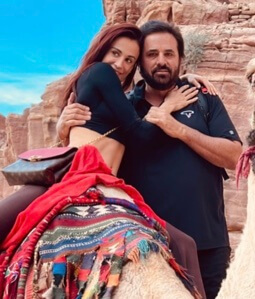 Age, Height, And Weight
Tetiana is in her 20s. Her exact age is unknown. She has a height of 5 feet 8 inches.
Net Worth
The net worth of Tetiana is $1.5 Million. Her source of income is actress, model and dancer.
Blackmailed From A Fake Account
A week earlier, Tetiana posted a video on Instagram.
She opened up that some people made a fake account of her naming @tetianagaider 1.
Through that post, she was telling her fans and followers to help her report that fake account.
She said that the account was not her and wanted family and friends to report that account.
The people who made Tetiana's fake account texted her family and friend and asked for donations to help the people going through disasters.
They also threatened Tetiana saying that they would ruin her career.
She was also asked for nudes by that fake account.
She asked her followers to be aware of that account and block it soon.
She called the people scum bags behind her fake account and asked helped to bring that account down.
Focusing On Other's Challenges
Tetiana gave an interview to the IRONClAD where she talked about the one-week challenge where she challenged people to focus on other people rather than themselves.
The motive behind her doing that challenge was that she wanted to make people realize that they are not alone in facing difficulties or hard times.
She wanted those people to know and hear others' stories so that the challengers could know how hard it is to be in someone's shoes.
People can learn much more from them by speaking and hearing their part of the story.
If people start doing it, there will be a good attachment with the people as they will also be able to speak their hearts out.
She also said that if people start sharing their things with people and start hearing other people, it might help them appreciate the things they already have in their life, which makes them also know that they are not alone who is having problems in their life.
That challenge will help people be more realistic, and in doing so, one can inspire others.
Difficulties Faced By War
Tetiana is originally from Ukraine. Everyone is aware of the war between Russia and Ukraine, and as Russia is bombing every city in Ukraine, there is a disastrous scenario in Ukraine.
Many people lost their lives, and people who have their loved ones in Ukraine had a hard time due to the war.
Tetiana is also facing the same problem as her many loved ones are still in Ukraine, and she cannot be in contact with them, but somehow she got in contact with her mom and dad, and one of her friends rescued them.
She is trying to help the people of the nation, and she has also been collecting donations from people around the world.
She is fully against the war and hopes to get stop it soon.
The Truth About The War
In an interview, Tetiana spoke about the hidden truth of the war in Ukraine.
She opened up the unseen truth of war and told that the women of Ukraine are being raped, and in the name of war, human trafficking is also going on there.
Besides bombing and destroying the cities, people are being kidnapped, and robbery is happening in the name of war.
She said that she wants to help the people there and wants to be the voice of every Ukrainian people.
She talked about these things in the interview because she wanted people to be aware of what is happening in Ukraine in the name of war.
Visit Doveclove For Spicy Articles Of Your Favorite Celebrities
Subscribe to our Newsletter