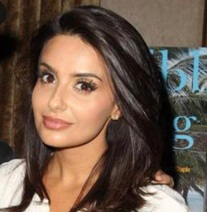 Tiffany Pesci is the daughter of Hollywood actor, comedian, and musician Joe Pesci. Her mother is also an American actress Claudia Haro.
She was born in 1992 in the US. She has a stepsister. She remains away from the limelight, so there are no details about her profession or dating life.
Joe's Conjugal Life Is Not As Successful As His Professional Life
Joe is a legendary actor. He has earned massive success and fame in his acting career.
But in the case of his love life, he had three failed relationships. He was married twice.
He tied the knot at 21 to an unknown girl with whom he shared a daughter.
Then he had an intimate affair and exchanged his wedding vows with actress Claudia Haro in 1988.
The couple shares a daughter together. They fell in love while working with each other in many movies.
But their marriage began falling apart after being together for four years. They decided to part ways.
Joe fell in love with model Angie Everhart and proposed to her in 2000. They were engaged for seven years. They broke up in 2008.
After that, he was linked with the Hollywood flower shop Joey House owner. As of now, he is single and is not seeing anyone.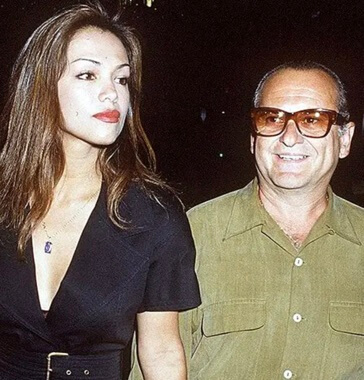 Joe Asks The Kids If He Could Rob Their House?
Back in 1997, Joe gave an interview to 8 Heads in a Duffel Bag, where he talked about his movie Home Alone, past job, and singing.
Joe started the interview by talking about his singing career. Before he started playing in movies and shows, he used to be a singer and had dropped many albums.
He started with solo songs and has dropped 4 or 5 solo songs in different names and styles but later stuck with albums.
His singing career also prepared him for the rejection that he had to face at the beginning of his acting career. He had also worked many jobs before he ended up in an acting career.
He revealed that he worked as a hairstylist, mailman and did thousands of other jobs.
He was a good hairstylist, and because of that, whenever he had an encounter with his old customers anywhere, they asked him for a haircut and styling.
After that, Joe talked about his movie Home Alone, where he was portrayed as a robber who went to rob a house but got smacked by a little kid.
Because of his role, whenever kids see him at the airport, they just stare at him. Joe even asks the kids if he could come and rob their houses. For that, some kids say yes, and some say no.
Kids who say yes even gives him their house address so that he can come and rob the house. Some kids even tell him that they know karate and they will kick him if he comes to rob.
In the same interview, Joe also revealed that he hates having a seatmate while he's on a flight. He usually has a travel companion with him, but if he doesn't, he loses his nerve.
Age
Her father, Joe, is 79 years old. He is 5 feet 4 inches tall. He weighs around 58 kg.
Net Worth
Her father, Joe's net worth is estimated to be $50 million. He has managed to earn this fortune from his career as a professional actor.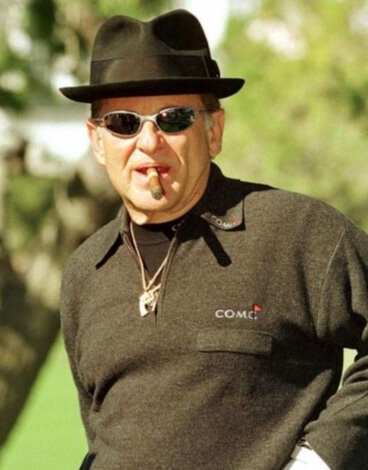 Joe Was Never Meant To Be An Actor
Joe always wanted to be a singer. He got into acting because it helped him to pay his bills and remain visible in the entertainment industry.
He wanted to be a singer from the beginning. He used to perform small gigs at local pop bands.
Joe's father never wanted his son to lead a hard life as he did.
So he encouraged his son to go into show business so that they could get out of poverty.
Joe got small screen time at age 5 and started working as a child actor.
Joe shared that he doesn't know if his father did the right thing by pushing him to be an actor.
He said that he has mixed feeling about being in show business.
He added if he had freedom at that time, he would choose something more calming where he didn't have to use his emotions.
Joe Was The One Who Formed The Four Seasons Band
The Four Seasons is a 1960s rock band formed partly by Joe. Frankie Valli, the band singer, used to get his hair cut by Joe.
They were very close friends. They knew each other way before the band was formed.
Joe also knew 15-year-old Bob Gaudio, a keyboardist, and songwriter at that time.
Bob was looking for members to form a band. So Joe introduced Frankie to Bob, and they joined hands and formed the band.
A year after the band was formed, they reached the height of success.
The band was so grateful to Joe that when they received a Tony award for Jersey Boys, the Broadway Musical in 2006, they invited Joe up on the stage.
Pesci Got Inspiration For His Character From Disney Land Employee
Pesci played the role of a police informant named Leo Getz in a movie, and to portray that role, he got inspired by Disneyland employees he encountered over the years.
He specifically noted a unique speech pattern of an employee one afternoon where that employee uttered the word Okay 600 times.
He imitated that employee's speech style while acting.
Visit Doveclove For Spicy Articles Of Your Favorite Celebrities
Subscribe to our Newsletter