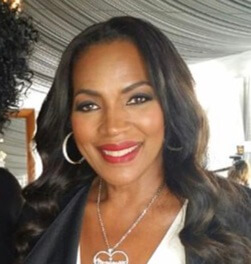 Tina Douglas is the mother of American singer and actress Ashanti.
Tina herself is a former dancer. She is married to her husband, Ken-Kaide Thomas Douglas.
She shared two daughters, Ashanti and Kenashia, with Thomas. She is an African-American citizen of her nationality.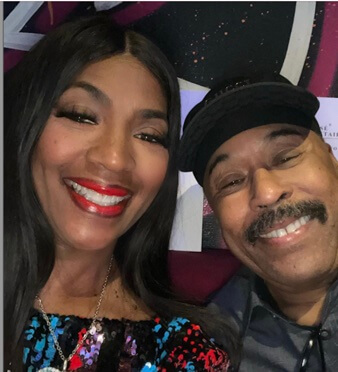 About Tina's Daughter Ashanti
Ashanti is a professional singer and actress. She is known for popular studio albums Ashanti, Chapter II, and Ashanti's Christmas.
Besides singing, she has also played in movies and is known for her role as Betty in the film Resident Evil: Extinction.
She was born to her parents in 1980 and had her birthday on October 13.
She has a younger sister named Kenashia. Her full name is Ashanti Shequoiya Douglas.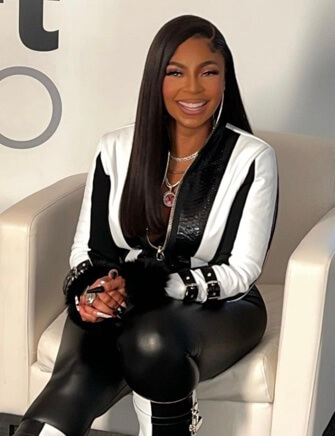 Married Life Of Ashanti
She is not married, yet she might be single.
However, there are rumors of her dating rapper Nelly.
How Did Ashanti Know Nelly?
Ashanti and Nelly met each other back in 2003 at a press conference.
They two got along very soon, and after that, they started dating.
She and Nelly kept their relationship very low-key, even when asked about their dating rumors. They denied.
They had an on/off relationship for 11 years, and in 2014, they finally separated. But after their breakup, she revealed that Nelly was her first love.
As of 2023, they were linked together as they were caught holding hands.
None of them have confirmed, but as they've been captured together, there are rumors of them secretly dating again.
Age And Net Worth
Her daughter is 42 years old. Her daughter has a net worth of $20 - $22 Million.
Tina's Daughter Got Assaulted
Tina is the mother of two daughters. Her younger daughter Kenashia's horrible domestic violence incident shook everyone.
In the Red Table talks, her daughter Kenashia aka Shia, revealed that she was dating a guy from her high school.
Things were perfect between Shia and her boyfriend at first. He showed her love and affection and made her feel special, but things started changing, and her boyfriend started showing lousy behavior toward her.
He started physically abusing her, and despite that, she could not leave him.
Her ex-boyfriend spat on her and knocked her off the ground. Shia lost her 8-9 teeth as her ex-boyfriend punched her in her mouth.
She was in that violent relationship for years but finally got the courage in 2020 to leave that relationship.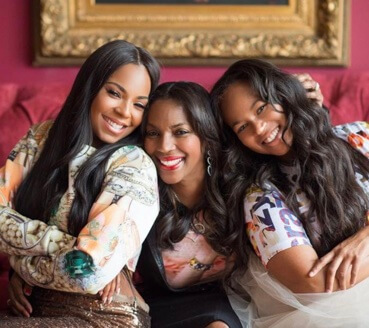 Suggestion For Young Talent
Ashanti has been in the music industry for a long time and throughout her career as a female artist.
She has seen the misogynistic and sexist things in the music industry. As time has passed, she thinks that it's getting worse.
Many youths are showing their interest in the music line and especially young girls. She suggests they should involve someone in the business who helps them as a mediator.
She thinks intermediaries like managers and assistants are necessary for getting down on the business so that the young girl doesn't have to go and talk to the producer if they are uncomfortable.
Many producers and directors ask for a personal meeting, and sometimes those people pressure them to have s*x with them to get the business done.
Because of that, Ashanti thinks creating barriers by involving someone in the middle is necessary for the new talents.
Ashanti Was Asked To Shower Together
In an interview with People, Ashanti revealed the sexual abuse that happened to her in the music industry.
She shared her thoughts on where women stand in the world.
She feels that women artists are still not getting what they deserve.
She said she was asked to shower together by the producer when she went to talk with the producer about her music release.
He offered to release her album for free if she agreed to shower with him.
She denied the offer. After she said no, the producer offered her to pay 40000.
She said she is not asking for a men's place but wants women to be credited for their work.
Did Nelly Cheat On Ashanti?
Ashanti and her ex-boyfriend Nelly were among the most adored couples back then.
They dated for years before breaking up in 2014.
After their break up, none of them revealed the reasons behind their break up, but shortly after breaking up, Nelly started dating a woman named Chantel.
Because of that, fans started pointing to Nelly, saying that Nelly's relationship with that woman was the reason behind their breakup.
Things got clear after Ashanti told in one of the interviews that she felt betrayed. This made it more apparent to people that Nelly was dishonest with her.
Visit Doveclove For Spicy Articles Of Your Favorite Celebrities
Subscribe to our Newsletter