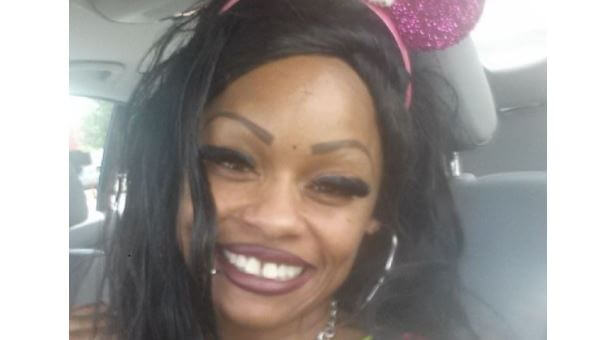 Tokyo Toni is an entrepreneur, vlogger, and social media influencer. She is known as the mother of TV personality and model Blac Chyna.
She is Dominican.
Tokyo And Chyna's Toxic Relationship
Blac Chyna revealed that her mother, Tokyo, has been physically and verbally abusive since her childhood.
Knowing this, Chyna decided not to let her mother be around her children, King Cairo and Dream.
After hearing this, Tokyo lashed out at Chyna and called her insulting names while threatening to hurt her. She even said that her daughter's death wouldn't mean anything to her.
This whole fiasco was televised in the show The Real Blac Chyna.
In 2018, Tokyo called Chyna's birth was a result of statuary rape and a grave mistake.
TV personality, Wendy Williams, shared that Tokyo craved and loved media attention more than Chyna and was actually jealous of her daughter's growing popularity.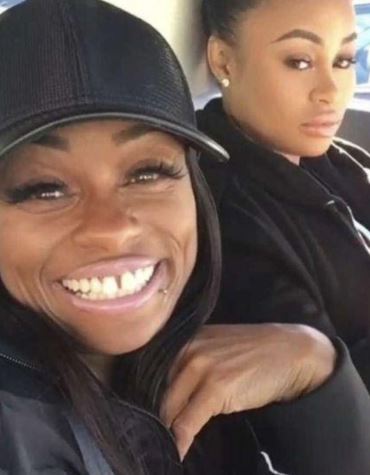 It is safe to say that Tokyo has not been a loving and supporting mother to Blac and is somewhat toxic to her daughter.
Tokyo Held A Wedding On Instagram Live
Tokyo shared her sixth marriage announcement and invitation via Instagram. She was to be remarried to her ex-husband, Marcellus Hunter.
Previously, Tokyo and Marcellus had been married for five years, from 2012 to 2017. Their marital relationship was known to be troublesome and toxic.
Marcellus had even filed a restraining order against Tokyo as she allegedly terrorized him with physical violence.
But the couple seems to have worked past their differences as they got married in court on Valentine's Day, 2020.
Even though they had a court marriage, the couple was dressed in full wedding attire, with Tokyo dressed in a white gown and a veil and her lover in a tux.
The whole ceremony was broadcasted through Tokyo's Instagram Live.
Although her daughter, Blac Chyna, couldn't be present physically, she joined in the event through virtual means.
She seemed to be very happy and congratulated her mother heartily.
Tokyo Is Bisexual
Tokyo has been involved in a whirlwind of romance with multiple men. Some of the lucky men that she has loved are Eric Holland and Marcellus Hunter.
While Tokyo and Eric only dated and their relationship lasted two years, from 1987 to 1989.
Apart from Marcellus, Tokyo also has been married to various men five times.
In 2019, Tokyo did a show called Finding Love Asap! on Zeus network. Like the show's name suggests, the show was all about Tokyo searching for a lover and possibly marrying for the sixth time.
While explaining the details about her performance, she revealed that she was bisexual for the first time, which shocked many fans/spectators as it was unexpected.
She shared that her show will be featuring women and men that will potentially be her new lover.
Tokyo Is A CEO
Tokyo has worked in several fields in her life. In her early days, she was even a part of the US army.
She has served various positions in multiple talent agencies too. While vlogging her daily life is a normal part of her job, Tokyo is also a CEO of her own PR company called On My Grind Entertainment and Promotions, LLC.
She regularly posts updates about her business on her social media accounts.
Along with being a CEO, Tokyo has appeared in various TV shows like The Real Blac Chyna and Finding Love Asap!.
Who Are Tokyo's Family?
Born in Santo Domingo, Dominican Republic, Tokyo has a daughter known as Blac Chyna with Eric Holland. Tokyo and Eric have already separated ways as he was caught cheating on Tokyo with other women.
Apart from Chyna, he is also rumored to have eleven other children with different women. Tokyo and Eric did not have an ideal loving relationship.
Through her daughter, Chyna, Tokyo is a grandmother to two; a boy named King Cairo Stevenson and a girl named Dream Renee Kardashian.
Her grandchildren share the same mother but have different fathers.
Tokyo is a loving and doting mother and grandmother.
Net Worth
Tokyo Toni's net worth is under review. Meanwhile, her daughter, Blac Chyna, holds a net worth of $3.96 million.
Blac Chyna's income is structured as shown below:
| | |
| --- | --- |
| TV shows | $55,000 |
| Endorsements/ Sponsorships | $32,146 - $53,576 |
Age, Height, And Weight
Born in 1972, Tokyo is 49 years old.
Her height and weight are unknown.
Her eyes are dark brown.
She has black hair.
Visit Doveclove For Spicy Articles Of Your Favorite Celebrities
Subscribe to our Newsletter