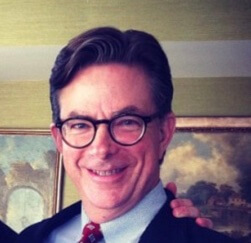 Tom Gustin is the father of American actor and singer Grant Gustin. He's married to Tina Haney.
Tom was a college professor. They share three children. He is an American citizen by nationality.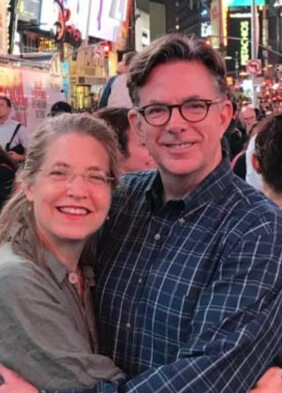 About Tom's Son Grant
Grant is an actor and singer. He is well known for his lead role in the CW series The Flash as Barry Allen or The Flash.
He was born in 1990 and has his birthday on January 14.
His full name is Thomas Grant Gustin. He grew up with his two siblings, Tyler and Gracie.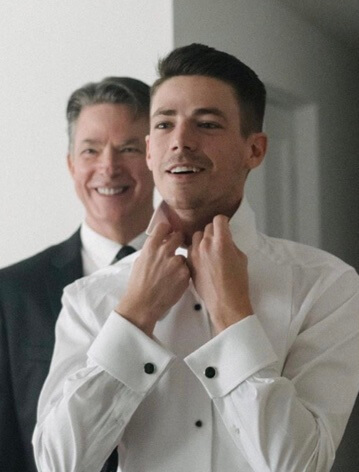 Married Life Of Grant
Grant is married to his wife, Andrea Thoma. He started dating Thoma in 2016, and a year later, they got engaged.
Grant proposed to Thoma at the beach, and in 2018, they tied the knot.
Grant and Thoma have been living a happy life together, and they adore each other.
In 2021, they welcomed their first child, daughter Juniper Grace Louise.
Although they have revealed their child's name, they haven't shared any photos of their daughter.
Grant and his wife want to keep their daughter's identity low-key, so they haven't shared much about her.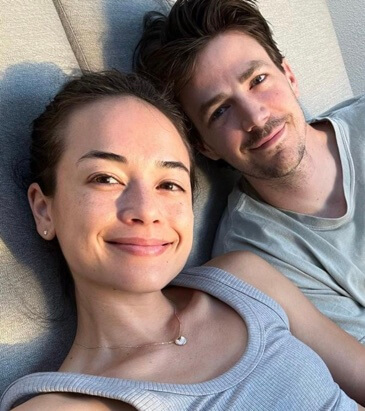 Age And Net Worth
Grant is 33 years old. He has a net worth of $9 Million. His source of income is acting and singing.
Grant's Decision To End The Flash
Grant played as The Flash in the series The Flash for a decade. He joined the cast in 2013 and wrapped up in 2023.
He was part of the series for nine seasons, and even after playing the series, he will always be linked with that show.
He gave so many years, but things started changing when he got married and had his child.
His child was born when he was doing season 7, and in the middle of season 8 shooting, he decided that he was done playing the character.
He told his team that season 9 should be the series' last season.
He felt that he had to end the old chapter of his life and begin a new one with his family.
He wanted to be with his daughter and wife and believed it was his time to say goodbye to The Flash.
Grant Had A Hard Time Wearing His Suit
Grant's character as Barry or The Flash was amazing. He and his show was loved and enjoyed by many people.
However, Grant had shared struggles playing his character.
He looked great in The Flash suit, but only he knew his struggle behind putting his suit on.
In an interview, he said his suit looked much more straightforward and comfortable than other superhero costumes, but it was nothing like how it looked.
His suit wasn't supposed to have any wrinkles, so his suit was made too tight.
Getting into that tight suit was hard for him, especially in the armpit area. He felt it weird and painful.
Grant's Daughter Didn't Recognize Him
Grant is dad to his 2-year-old daughter Juniper.
During the last season's final episode shooting of The Flash, his wife and his daughter were on the set with him.
He gave ten years to the show, and saying goodbye was very emotional for him, but he was happy that his family was there to cherish that last memory on set with him.
When his daughter saw him on the set, he wore the Flash suit with a mask, so his daughter failed to recognize him.
But his daughter found out that the masked man was her dad when he got off the mask.
Grant's daughter has seen him in The Flash suit before, and every time she sees The Flash picture, she points and says that it's her dad.
Grant Shout-Out Moment
Grant has always been a big fan of the American sitcom Family Guy. He grew up watching the show and loved it.
However, years back, he got a shout-out in one of the episodes of Family Guy, which surprised him.
Stewie, the character of The Family Guy, said something about him making a good Instagram couple with Grant Gustin, and after that, Grant received a text from his friends.
Five friends texted him about his shout-out and told him he was famous because he got called out in that big show.
For Grant, it was a big moment for him, and he was pleased to know that he was Stevie's crush.
Visit Doveclove For Spicy Articles Of Your Favorite Celebrities
Subscribe to our Newsletter