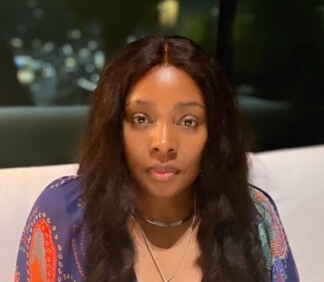 Tomeka Thiam is married to a famous singer Akon. Akon is his stage name. His full name is Aliaune Damala Bouga Time Puru Nacka Lu Lu Lu Badara Akon Thiam.
Tomeka is a hairstylist and salon owner. She has been doing Salon since 2012 in Atlanta. Her salon's name is Salon A La Saison.
She opened it by casting a call for an unpaid model for an avant-garde photoshoot in 2012 on her Facebook profile.
Tomeka And Akon's Relationship
They both have been married for a long time. They have known each other for over two decades and were dating for several years before marriage.
The duo has five children together, three boys and two girls. The names of the two girls are Alioune Thiam and Alliana Thiam.
But Akon has six children together with three women.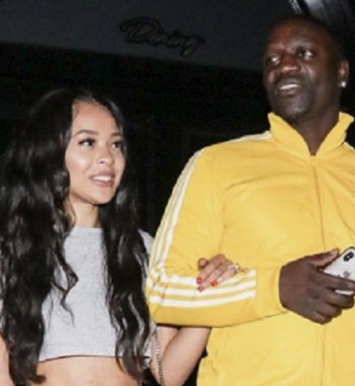 Akon Is A Polygamist, And Tomeka Is Okay With It
Akon is a polygamist; rumors are he has 3 or 4 wives. But his well-known wife is Tomeka Thiam.
It seems like Tomeka doesn't have a problem with Akon being a polygamist.
Once in an interview, Akon said he could afford to have as many wives as he wanted.
And also said men are natural breeders, and adopting the polygamy culture will reduce domestic violence in America.
His wives are Tomeka Thiam, Tricia Ana, Rachel Ritfield, Rozina Negusei, and other unidentified.
But it is unknown that he is legally married to all the women because Akon hasn't shared information about it and kept it private.
Akon has said multiple times that men's jobs are to work and make money for their families and raise their children properly because huge responsibility kicks in when children reach a certain age,
Age
Tomeka was born in 1975 and had two siblings: a brother and a sister. She is in her late 40s as of 2023.
Net Worth
Tomeka's net worth is about $200k. And her famous singer-husband's net worth is about $60 Million.
Tomeka Met Akon When She Was 18
In 2018, she allowed her followers to ask her questions on Instagram. Tomeka is younger than Akon.
Tomeka met Akon through her brother at their friend's apartment in Georgia. At that time, Akon was 20, and Tomeka was 18.
Akon kept staring at Tomeka, and their eyes met, and felt something sparking.
After that, they dated and got married. They had their first child Ali on May 27, 1996.
Tomeka gives Akon freedom. She says Akon knows his way back home, loves his family, and always puts them first.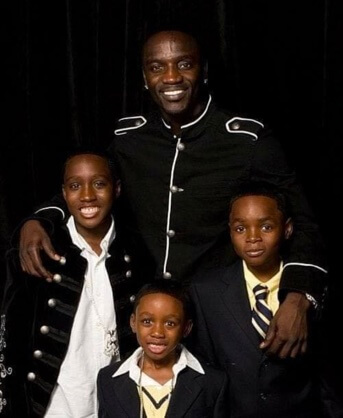 Tomeka Children's Achievements
Tomeka and Akon's children have their achievements. Their eldest son makes music and performs under the name Ali Ozbrn.
He gigs at OUR BAR ATL. He also produced DopeGirl Zane's album. He also featured his dad in his "Get Money" track in 2019.
Tomeka's younger son also makes music and goes under Mo Thiam.
He named his album after his hometown, "Atlanta '' and released it in October 2022.
And Tomeka's other son Jahvor also performed in front of a crowd in November 2023 while touring with his dad in Sydney, Australia.
And Tomeka shared a video of her son performing on stage. But her daughters are not in the music industry.
Her eldest daughter graduated in 2021, and her youngest daughter graduated from elementary school in 2019.
Tomeka seems like a proud mother, often sharing her children's achievements on Instagram.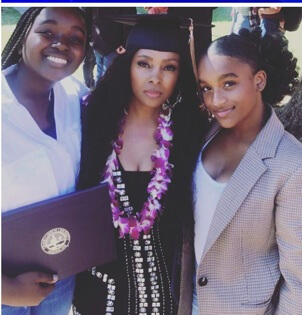 Visit Doveclove For Spicy Articles Of Your Favorite Celebrities
Subscribe to our Newsletter