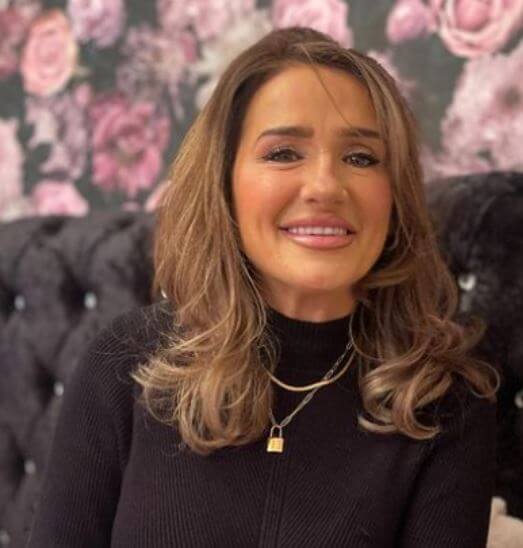 Trisha Malik is the mother of British singer Zayn Malik. Her birth name is Patricia Brannan.
Her parents are Jean Brannan and Walter Brannan. She is married to Yaser Malik, a Pakistani emigrant.
She changed her name and religion after her marriage to Yaser.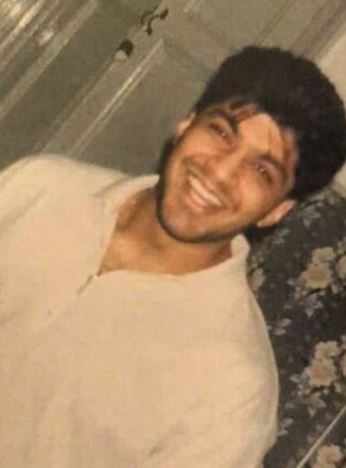 She has four children; a son and three daughters with Yaser. They are Safaa, Doniya, Waliyha and Zayn.
She is an English citizen by nationality and currently living in the United Kingdom.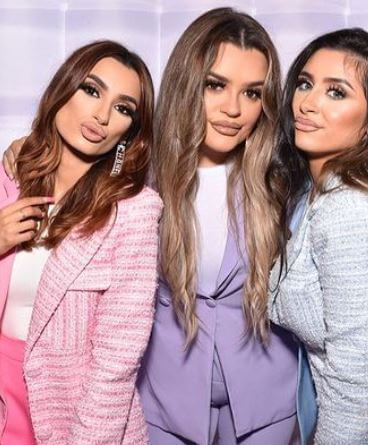 Relationship Status Of Zayn Malik
Zayn dated Perrie Edwards previously. They both started dating back in 2012. Zayn and Perrie had a good relationship.
They also got engaged in 2013. They had love affairs for four years and later parted away.
After that, Zayn briefly dated famous model Gigi Hadid. They both started dating in 2015. The couple looked adorable together.
In 2016, because of some issues between them, they split. But they again reunited in that same year.
Gigi and Zayn have never been married. In 2020 the pair welcomed a beautiful daughter named Khai Hadid Malik.
Gigi and Zayn stayed as a couple for six years and later broke up in 2021 because of their issue.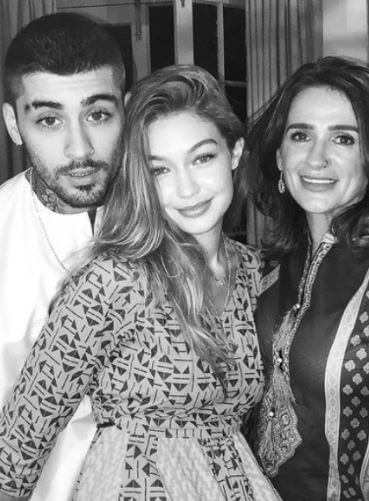 About Zayn Malik
Zayn is a singer born on 12 January 1993. His full name is Zayn Javadd Malik.
He was born to Trisha and Yaser Malik and raised with his three siblings.
Zayn is well known for being part of a former boy band named One-Direction. The band was formed in 2010.
After five years, Zayn left that band and started making his solo career.
Zayn has managed to earn a lot of followers from his awesome songs. He is one of the best singers in the industry.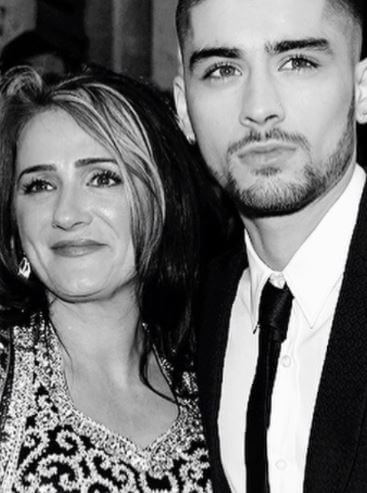 Zayn wanted to be an English teacher
Zayn gave an interview to the Complex news in 2016.
He talked about his magazine shooting, favorite artists, his fans and his social media. He gave the interview from the photo shooting set of complex magazine.
According to him, he felt fun doing the shoot and the aim of getting the 60-70s vibe on the photo was a success.
For Zayn, he wanted to be known as Zayn rather than Zayn Malik because of personal reasons.
As everyone knows that he has a great fan base, but when the interviewer asked about the uniqueness between his fans and other artists fans, he answered it honestly.
He thinks that his fans really gets his vibes and relates to him. They respect him and connect to him.
He also in other hand respects his fans and response to them whenever possible. He is seen meeting them personally as well as in concert.
Not only that but he is active in social media and often interacts with his fans.
According to him, social media is both good and bad. He has no any privacy in his life which is a bad thing. The good side is people can see his life.
And more importantly for him, he can openly interact with his fans and share things with them.
When asked about his favorite musician or producer, he took the name of Kehlani.
He always wanted to work with the artist and he did do a album with Kehlani in the same year. He said that the album turned out to be great and he was hoping for the best.
He also said that if he was not doing music, he would have been in university.
He always wanted to graduate and get a degree in English. In addition he also revealed that he wanted to be an English teacher.
Age
Trisha was born on 10 November 1969, and her current age is 52 years old.
Net Worth
The net worth of Zayn Malik is $65 Million. His source of income is through singing.
The average earning of the singer is $157,782 per year.
Trisha Malik Helped Zayn With His Eating Disorder
Zayn is a popular singer and songwriter who has provided the music industry with many fabulous songs.
Starting from his group's One Direction, he is now one of the most popular solo artists.
After becoming famous, he started getting too busy. He started having stress, and that's when his eating disorder occurred.
He went days and days without eating, and it wasn't good. He then visited his mother, Trisha, in the UK.
Trisha helped Zayn with his problem. Zayn talked to his mother, she cooked food for him, and Zayn ate it.
His problem slowly improved after that, and he overcame his eating disorder.
Zayn Malik Was Spotted Injured
In 2017, Zayn was dating Gigi Hadid. He frequently visited Hadid's apartment, and while doing so, he was spotted using wheelchair.
He didn't tell anyone about his condition, and it came up as a shock to his fans.
Many predicted that he was not injured, while others said he injured his foot while dancing.
Zayn was surely injured as he appeared in a wheelchair, but he never revealed what happened to him.
He healed quickly as his injury was minor. He appeared in one of the photos of Hadid in fit condition.
Zayn And Gigi Split Because Of Gigi's Mother
Zayn and Gigi were seen as a perfect couple.
Many people adored this cute couple, and after the birth of their first daughter Khai, people started liking them even more.
But in 2021, Zayn and Gigi's split news came up as a shock for many people.
They were a perfect couple but hearing the news of their separation was not something people easily believed.
After their breakup was official, the real reason for their breakup came in highlights.
Gigi's mother put allegation on Zayn for raising hand on her. This was the reason for their separation. But Zayn denied Yolanda's allegation.
Although Zayn and Gigi broke up, they still want the best for their child and have decided to take care of her well.
Visit Doveclove For Spicy Articles Of Your Favorite Celebrities
Subscribe to our Newsletter