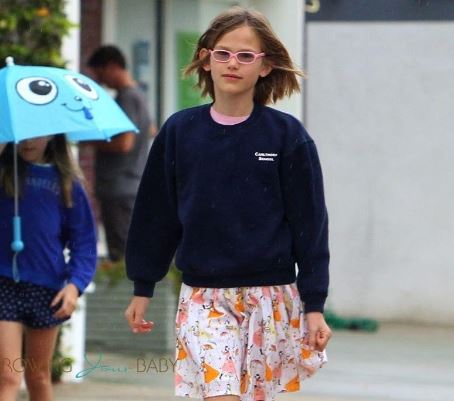 Violet Affleck is the daughter of famous American Hollywood actor Ben Affleck and widely known American actress, Jenifer Garner.
Popular Family of Violet
Violet Anne Affleck was born on December 1, 2005, in Los Angeles, California, United States. She was born to a wealthy family.
Her father, Ben, whose full name is Benjamin Geza Affleck Boldt, is mainly known for his role in the movie Gone Girl.
He is also recognized as batman from the movie Batman vs. Superman and Justice League. Besides acting, he is a film producer, screenwriter, and philanthropist.
Violet's mother, Jenifer Garner, is also an actress and producer. She is forty-nine years old and was raised and brought up in Charleston, West Virginia.
Violet has two siblings. She has one younger sister named Seraphina Rose Elizabeth Affleck, born in 2009, and her current age is twelve.
Violet has one younger brother named Samuel Garner Affleck. He was born in 2012. He is nine years old.
Their family is secretive. They try to avoid personal questions as much as possible.
Violet's parents do not share their kid's pictures on Instagram due to privacy. Ben had once posted a family picture where he blurred out his children's faces.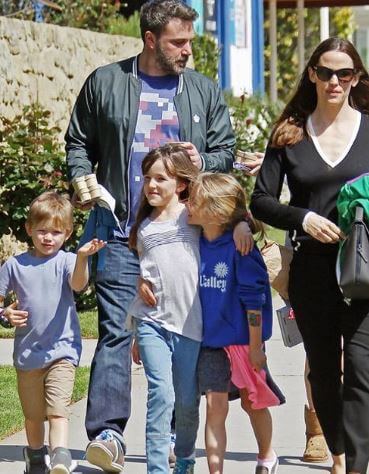 Parents' Relationship
Violet Anne's parents met back in the year 2000 on the set of the movie Pearl Harbor.
At the time, they both were in a relationship with different people. Two summers later, they were again working together for the movie Daredevil where they fell in love.
But Jennifer was married to an actor named Scott Foley, and Ben, on the other hand, was engaged to the worldwide hit singer Jennifer Lopez.
Later in 2003, Jennifer Garner filed for divorce, and she was legally separated from Scott.
The next year in 2004, Ben and Jennifer broke up and ended their engagement.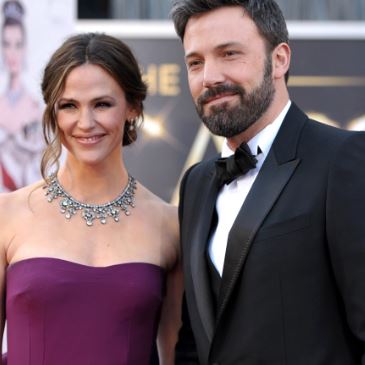 After splitting up with their other half, Ben and Jennifer started dating, and they made a public appearance as a couple on October 23, 2004, at the World Series where the Boston Red Sox was playing.
They got into a serious relationship and got engaged on April 25 of 2005. They got married two months later, on July 29, 2005. They had a private wedding ceremony.
The couple later got separated in 2017. The reason for their split has not been disclosed.
However, sources confirmed that Ben had an extramarital affair with the caretaker of the kids. However, Jennifer denied saying that he has always been faithful in the relationship.
They started living separately two years before their divorce. However, they share children and have decided to go with co-parenting.
They are sharing both physical and financial custody of their children.
Their divorce was finalized in 2018.
Ben and Jennifer are friends and take care of their children as good parents.
Ben shared a few pictures of Jennifer Garner on his Instagram on May 9, 2021, wishing her a happy mother's day and thanking her for being the mother of his children.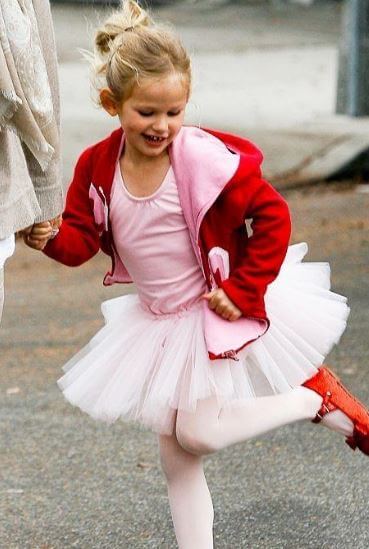 Ben Affleck Was an Alcoholic
Ben Affleck gave an interview to ABC News with the interviewer Diane.
He talked about his father's addiction and what his dad taught him in the interview.
Ben was 47 while he was giving the interview.
He started his interview, revealing that he was sober back in 2001. He was very alcoholic, but he was not in the state of mind to accept that he was addicted to alcohol.
He drank a lot of alcohol, and he was drinking every time. When he looks back at the time, he feels that it was not happening, and it's not him.
He went to his work, returned there, and stayed on the couch drinking alcohol.
He drinks too much, and he gets unconscious and falls asleep over there.
Ben revealed that his dad was also an alcoholic and his aunt also. It was hard for him to see his dad like that.
He learns that he has to be sober in his formative years from his dad.
Ben was married to Jenifer Garner and had three children together. He shared that he was really scared of getting divorced because he never wanted to raise his children in a broken family.
He had gone to rehab to control himself, and he doesn't want his children to see him like that because he knows how hard it will be for his children to watch their dad like that.
He had also been through the same phase of life, and he knows how painful and complex it will be for his children.
When the interviewer asked him about watching his TMZ, he replied that he didn't want to see himself as a drunkard.
He also talked about his movie where he is a coach to a basketball team and opened up about his favorite part of that movie.
To know more about the interview, do check the link.
Net Worth
Violet is just starting high school. She is currently studying in grade 10th.
She has not started working yet. The net worth of her father is 150 million dollars.
The net worth of her mother is structured below:
| | |
| --- | --- |
| Net Worth | Sources |
| $80 million | Actress, Film Producer, filmmaker |
Age, Height, and Weight
She is fifteen years old.
Her height is five feet and seven inches.
Her weight is fifty kilograms.
Her nationality is American.
Her birth sign is Sagittarius.
She loves ballet dancing.
Visit Doveclove For Spicy Articles Of Your Favorite Celebrities
Subscribe to our Newsletter