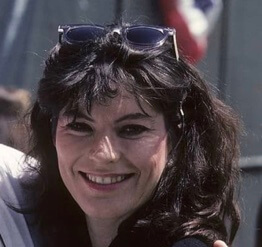 Vivienne Kove is the ex-wife of American actor Martin Kove. Vivienne herself is an actress professionally.
She is well known for her 1980's movies To All A Goodnight, Demented, and Terror On Tour.
Vivienne was born in New Zealand but later moved to the US. She is an American citizen.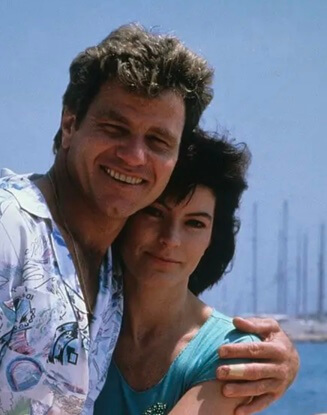 About Vivienne's Ex-Husband Martin
Martin is an American actor. He is famous for his role as John Kreese in the movie The Karate Kid.
He belongs to the Jewish-American ethnicity. He was born in Brooklyn, New York, making him an American citizen by nationality.
Married Life Of Martin And Vivienne
Vivienne and Martin were both married to each other back in 1981. The couple shares twin children together.
They have a twin son and a daughter. Their son's name is Jesse Kove, and their daughter is Rachel Olivia.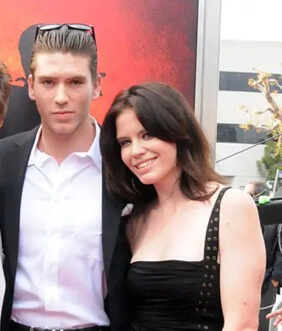 They stayed as a married couple for more than two decades and got divorced in 2005
As both the former couple are from an acting background, their children also decided to start acting careers.
Vivienne and Martin might not be together, but they always showed their love and support to their children.
After getting divorced, Martin moved on his life with another woman and started dating Mary Scavo.
In 2018, he posted a picture with Mary, and they are still happily in love.
Talking about Martin's ex-wife Vivienne, it's unknown whether she is in a relationship or not.
Age And Net Worth
Her ex-husband Martin is 76 years old. He has a net worth of $2 Million.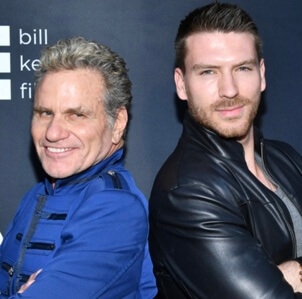 Martin Got Punched
Martin is well known for his role in The Karate Kid as John Kreese.
He has a blackbelt in Okinawa-te Karate and knows martial arts, and because of that, he landed up getting that role.
His character was loved by many but did earn some haters as well. Martin opened up about one of the incidents that took place with him in the 2021 interview.
He got attacked by someone out of nowhere.
The incident occurred in a Malibu supermarket when Martin was shopping, and suddenly, he got punched in the face.
When he turned back to look at the person who punched him, he saw a child.
That child was around seven years old and punched Martin because he hurt his co-star Ralph Macchio on TV.
Martin Got Himself In A Fight
Martin and Sly Stallone both played in the Rambo film series. Sylvester and Martin went to Mexico to shoot Rambo 2.
They were in Acapulco for their shooting, and one night Martin and Sly both went to a disco.
They were there with their security guys and had their time over there. In the disco, girls approached his friend Sly and asked for a dance.
One by one, girls continuously came to them and asked for a dance, but they disagreed because they didn't want to get involved in any problem.
Later a man came to them and asked if they were too good to dance with his girls and picked a fight with them.
Martin and Sly also fought with them, and everyone there started fighting for no reason.
The security guard holds Martin's friend Sly up and takes him out of the disco.
Martin Studied Martial Arts For Movies
Martin mostly appears in the movies with lots of actions on his part, and he is seen fighting flawlessly.
In the Karate Kid movie as well, he was one of the Martial Arts masters, and he played the role well.
But in reality, he is a great learner of Martial Arts and other fight forms.
He not just studies those art forms for movies but is a great fan of each art form.
He believes in learning both fighting ability and knowledge about the art.
He has studied many art forms like Kubota, Kendo, Tae Kwon do, Shihan Tak, and many more.
He didn't just study these art forms; he holds a black belt in Okinawa-Te.
His love for art made him invest his three hours daily learning Martial Arts for the movie Karate Kid.
Martin Following Connery Was His Fortune
Martin always was a fan of the famous Sean Connery. He used to follow Sean and also was his acquaintance.
Martin always learned a lot from his idol and wanted to be like him. But at that time, he was studying as well.
So he was always in a dilemma about choosing to study or acting. That is when his idol helped him.
Sean told him what he should believe in and what he should do.
Sean showed Martin his path in the acting field, and this decision became one of the most profitable decisions for Martin as he reached a great height of success.
Now, Sean and Martin are great friends, but back in the day, Martin was a follower of Sean.
Visit Doveclove For Spicy Articles Of Your Favorite Celebrities
Subscribe to our Newsletter