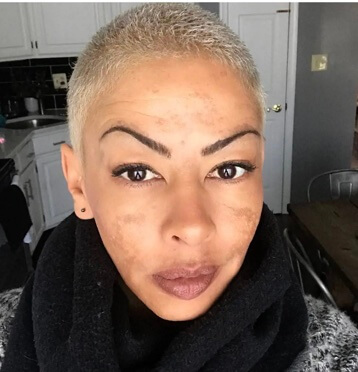 Wanda Hutchins is the ex-spouse of American TV personality and former football player Michael Strahan. Wanda herself is a businesswoman.
She is the owner of Wandaful Home Designs. She is an American citizen of her nationality.
Married Life Of Wanda
Wanda was previously married to Michael Strahan. She met him in Germany when they were both just teenagers.
They got married back in 1992 after dating for a few years.
They share two children: a daughter named Tanita and a son named Michael Jr. They were married for only four years and later divorced.
After her divorce from Michael, Wanda became very low-key about her personal life.
She has not got married after that. She shares a son with another man who might be her boyfriend.
She hasn't revealed the identity of the father of her son yet.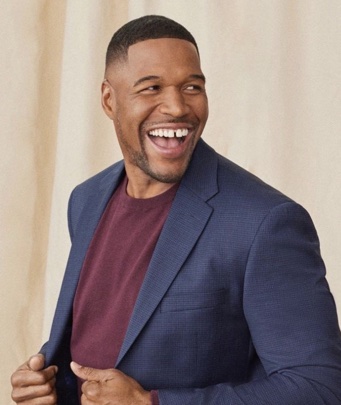 Wanda's Ex-Husband Moved On
After Michael and Wanda's marriage failed, Michael tied the knot with Jean Muggli in 1999.
They are parents to a set of twin daughters named Sophia and Isabella. They were married till 2006.
As of 2023, Michael is dating Kayla Quick.
They have been together since 2015. However, they do not know much about their relationship.
About Wanda's Ex Michael
Michael is a TV personality, journalist, and former football player.
He is currently known for hosting the morning TV show 'GMA.'
He was born to his parents, Gene and Louise, in 1971. His full name is Michael Anthony Strahan.
Age And Net Worth
Michael is 51 years old. He has a net worth of $65 Million. His source of income is hosting.
Michael Doesn't Miss His Old Job
Michael was one of the most talented NFL players. He played football for a long time until his retirement in 2008.
After he retired from football, he pursued his career on TV shows.
He became part of the talk show Live with Kelly and Michael, hosted it for six years, and then left it, too.
In an interview, Michael said he doesn't miss his old job.
He revealed that leaving the show Live with Kelly and Michael gave him a chance to see life differently.
He was working and busy in his career, playing for a long time, but after leaving the live show, he got to spend more time with his children and travel, so instead of missing, he enjoyed quitting his old job.
Michael, On Getting Drafted
Michael shared his experience of his NFL days on Jimmy Fallon's talk show.
He talked about the NFL draft and recalled the time when he hoped and prayed so that he could get drafted.
He wanted to be part of the NFL, and when it was time for the draft, he could only pray and hope he could make it.
He wanted to make money so he wouldn't have to live with his parents, and the NFL draft was his only chance.
Also, he said that getting drafted in the NFL is just an opportunity, and players should never think they have made it on football just because they were drafted.
It took a lot of hard work and dedication to be on it, and as football is a concise career, young players must learn to save the money they get after being drafted.
Michael Was Scared
Michael was one of the best NFL players. He played football for years before retiring at the age of 36.
When he started his career, he was nervous and scared.
He remembered his first day in the Giants's locker room filled with big people.
He wasn't a big guy, but the other players were tall and massive.
They were 6'3 with huge muscles and were more than 300 pounds.
It was a terrifying moment for him, and he also got to see his football inspiration, Lawrence Taylor, in the same room, which made him even more nervous.
But as time passed, his fear settled as he realized he was there because of his hard work and deserved that position.
Michael Went Missing
Michael has been co-hosting the Good Morning America show since 2016.
However, since November 7, he hasn't shown his appearance, which made the show's fans concerned about him.
The other host of the TV show have been handling the show on Michael's behalf.
He disappeared from the show for a week. However, later, on November 15, he came back.
The reason behind his disappearance from the show was a family issue.
He didn't open up about what issue was happening in his family but did address that it was personal.
Visit Doveclove For Spicy Articles Of Your Favorite Celebrities
Subscribe to our Newsletter