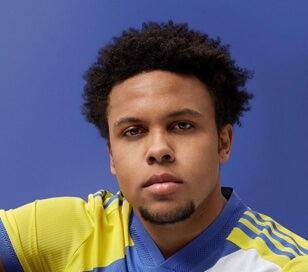 Weston McKennie is an American professional soccer player. He currently plays for team Juventus in the position of midfielder.
He was born to his parents, John and Tina McKennie. He has two siblings, a sister, and a brother, John McKennie, a firefighter.
His birthplace is Little Elm, Texas.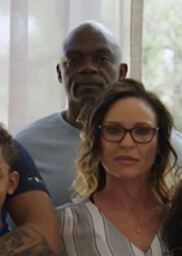 Relationship Status
Weston is not married yet, nor has a girlfriend. The young player is busy with his first love, which is football.
Besides football, Weston loves dogs and tattooing his body. He has a pet. He also has a big tattoo on his hand.
Age
Weston is 24 years old. His height is 1.85 m.
Net Worth
The net worth of Weston is 3 Million Euros.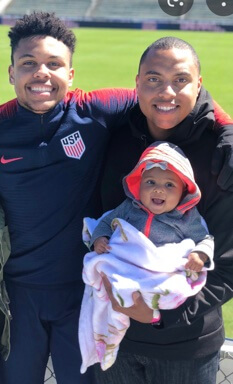 Weston Wanted To Get Back His Pride
Weston played against Barcelona in the previous Champions League group match with his team Juventus.
They won the match, and he scored the winning goal. It was his second goal in the Champions League game.
He expressed that his dedication and confidence helped him and his team win against Barcelona and be at the top of the group by the end of the group stage.
His club lost against Barcelona in the previous game on their ground. So he thought that it was not what Juventus was all about.
He described his club as one of the world's most respected clubs that can win any title.
So winning against Barcelona club in an away game was like getting their pride back and showing the world what they can do.
Weston Stood For His Community
Weston belongs to the so-called black community and is one of the proud people in this group.
He has been successful enough now and has to face less racism, but he still is totally against the fact that the country is still backward regarding racism.
American policeman killed a black man just because of his color.
Many other police officers supposed to protect the citizens are harassing people, beating them, and attacking them just because they are black.
People had seen enough of it, and so did Weston. So he and other football players stood against those injustices and said it was enough.
This issue was not now but was unheard of many times; hence he became a part of the digital revolution to end the injustice going on with so-called black people.
Juventus Was Easy To Settle
Weston moved to Juventus a year ago and quickly got comfortable with everyone.
It was not because he was too much of an outspoken person but because the club environment and people were so welcoming and friendly toward him that he easily got along with everyone.
He revealed that he found a place to stay just after few weeks after his arrival.
Besides that, he got to bring his lively dogs to his house from his original home, which was a big deal for him.
He revealed that many players find it challenging to settle into a new club and country, not being able to find a place to stay.
But for Weston, it went smoothly.
Weston Loves Pressure
Weston revealed in an interview that he likes to play under pressure and loves a pressure environment.
He gets more motivated and strengthened when he is under pressure.
He also expressed that he had been playing football from an early age, and it was the only thing he lived doing.
Many nasty comments were passed against him, but all those bad things made him stronger and more discipline.
He expressed that many people have expectations of him, but for him, he has much higher expectations of himself.
He also said that he would play no matter the condition.
He doesn't care if the pitch is terrible or the referee is not good, and he will do what is possible for him.
Visit Doveclove For Spicy Articles Of Your Favorite Celebrities
Subscribe to our Newsletter