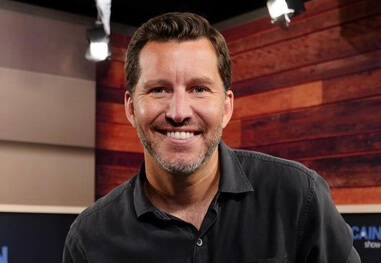 Will Cain is an American columnist, political analyst, and sports commentator. He currently works on Fox and Friends Weekend as a co-host.
He was born in the year 1975 in Sherman, Texas. He has his birthday on March 28.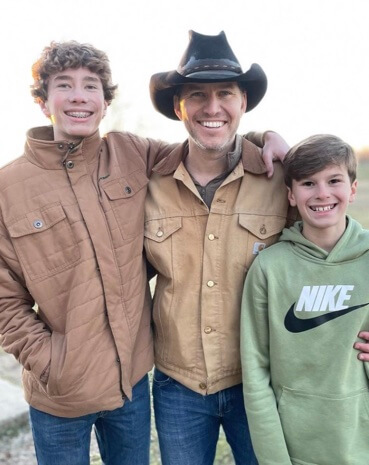 Marriage And Children
Will is married to his wife, Kathleen Cain. They tied the knot back in 2017.
Will has known his wife since college, and they have been together since college.
They share two children, and both of them are sons. Their names are Charlie Cain and West Cain.
As of 2023, the couple seems to enjoy their married life together.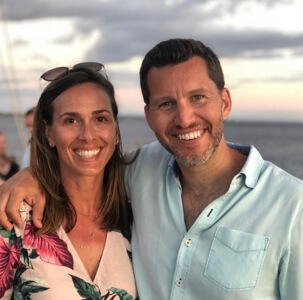 Age And Net Worth
Will is 47 years old. He has a net worth of $1.5 Million.
Will Got Pranked
Will started working for Fox News in 2020 but worked for ESPN before that.
So in 2019, he started recording for High Noon Show with his co-hosts, Bomani Jones and Pablo Torre, thinking they would cover some stories together.
The audience was expecting the same, too, but his co-hosts jumped from the desk and said they had succeeded in fooling Will.
It was April Fools' Day, which was entirely unexpected for Will; it took him a while to understand what had happened to him.
He later knew that he got pranked and walked away, greeting his co-hosts.
When he moved out of the frame, it was seen that he didn't take the prank lightly and was offended by the joke that happened to him on his work set.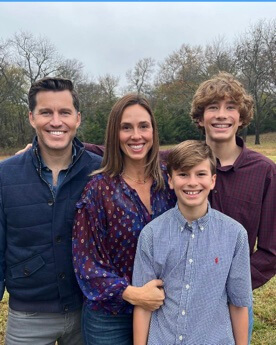 Will Thinks Equal Pay Is Absurd
As a sports commentator, Will finds that equal pay for women and men is absurd and has his logical reason behind it.
In one of the interviews, he said that women players get higher pay than men, but people think women are getting less paid.
He cleared the concept of payment in the World Cup by sharing that women who played in the World Cup are paid a 30 Million pool, whereas men who played in the World Cup get a 400 Million collection.
He explained that Women's World generated 131 Million in revenue, Still, Men generated 6 billion in revenue, meaning women are getting 20% of the total revenue, whereas men get only 7% payment of the total income, which is comparatively less.
So his whole point was that if women's World generates more revenue, they will get paid more.
Will Is Concerned About America
Will talked about the job status of men in one of the interviews.
He said that in 1968, 97 percent of working-class men were either working or looking for work.
He also expressed that at the same time, many women were sitting in hope with no professional work culture.
But eventually, the work percentage of men decreased by more than 10 percent.
Although it's not a significant decrease in the men's working population, there has not been any time or place where many men are sitting at home without any professional work.
It is as strange as it might sound but also a thing to consider because of Will.
https://www.youtube.com/shorts/W6qteqgtanM
Will Has Had Enough
Will came out in the media through her news program, expressing his frustration and the people's frustration in America.
He explained how the leaders of the government are keeping everyone under their shadow.
He also said that every person was unanswered, and everybody'smen's questions were given the tag of conspiracy.
He also pointed out how the government couldn't even describe the women.
With all these, he stood up as the voice of people asking for a better leader.
He also said that the country needed great leaders in any position, regardless of the high post or low post.
The government bodies need to have honest and true people.
https://www.youtube.com/shorts/FuDUIw6J2qI
Visit Doveclove For Spicy Articles Of Your Favorite Celebrities
Subscribe to our Newsletter