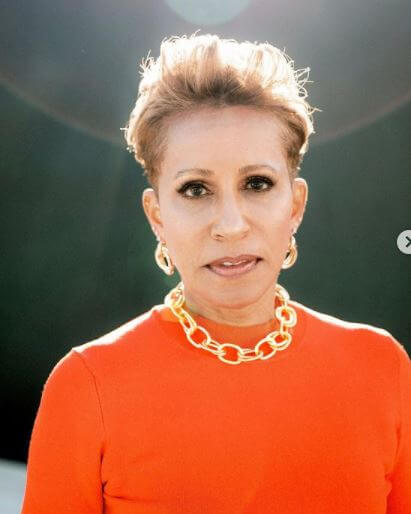 Adrienne Banfield-Norris is the former head nurse and mother of Jada Pinkett Smith, an actress, screenwriter, producer, show host, and businesswoman.
She was married to Robsol Pinkett Jr., who was the owner of the company. She and her husband got separated after few months of their marriage.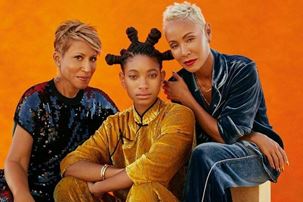 Molested by her Ex-Husband
Adrienne was married to Robsol Pinkett, Jr. when she was in high school. She got pregnant with her daughter Jada while she was in high school.
She also assured that she got molested by her husband during their married life. She spoke about this in a show named Domestic Abuse.
Her husband used to beat her after he got drunk. At the beginning of their marriage, Adrienne's mother warned her to stay away from her then-husband, but she didn't listen.
She has many scars in her body left by her husband, who physically beat her. She divorced her husband after a certain time of their marriage.
Now, she is married to a man and happily spending life with him.
Battled with Drugs Addictions
Adrienne, who's a nurse professionally, had to deal with addiction before.
She struggled with heroin addiction for more than 20 years.
Because of her addiction, she couldn't make time for her little child Jada.
She went through physical and emotional breakdowns throughout that time.
She used to sleep anywhere and anytime. She was not able to manage to pick up her daughter from school in time. Her mental status is out of her control.
Later, with the help of the recovery center, she won the battle of drugs addiction. Now, she is clean since 30 years.
Did Jada Pinkett had an Affair?
Jada and August Alsina met each other in 2015. They became good friends after Jada helped Alsina with his addiction habit.
Alsina opened up that they had dated each other when she separated from her husband, Will.
Jada and August had attended the BET Awards together in 2017. In 2018, she introduced August as a close friend.
On July 10, 2020, she confirmed that she had an affair with August. Later, she broke up with him and reunited with her husband, Will.
Daughter's Relationship Status
Jada dated Grant Hill, a former basketball player. They both dated each other while they were in same University.
Jada is currently married to Will Smith. They both met each other in 1994 on the set of the show.
She was on an audition for Will's girlfriend, but she was too short for that character, so she wasn't selected for that role.
After some time, they started dating each other. Jada moved to California and started living with Will.
After that, Jada got pregnant in 1997 with her child, and then the couple publicly announced their relationship.
Jada and Will have two children named Jadan and Willow.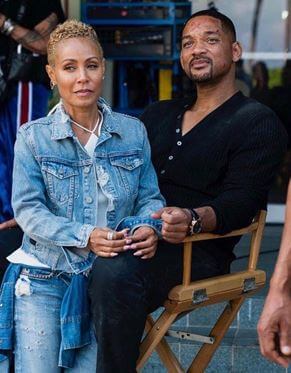 Net Worth
Jada's net worth is $20 Million. Her source of income are acting, business, and television.
Age, Height, and Weight
She was born in 1953 in the United States. Her current age is 67 years old.
About Daughter Jada
Jada is an American actress, singer, and TV personality as a businessman born on September 18, 1971.
She was born to Adrienne Banfield-Norris and a Robsol Pinkett. Her mother was in high school when she got pregnant with her.
She started her acting career in 1990. She had done much role play in films and TV series.
She is well known for her acting in the crime drama named Set It Off.
Her crime drama made $41 Million all over the world. She is married to Will Smith and has two daughters with him.
Visit Doveclove For Spicy Articles Of Your Favorite Celebrities
Subscribe to our Newsletter