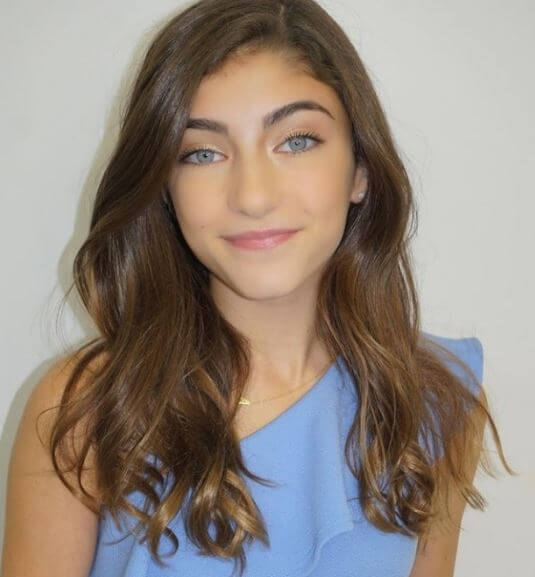 Audriana Giudice is the daughter of an American television personality and writer Teresa Giudice.
She is a dancer.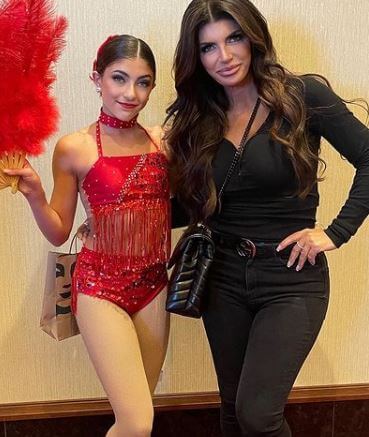 Her Family
Her father's name is Joe Giudice. He was born on 22 May 1972 in Sala Consilina, Italy.
He migrated to New Jersey, United States, with his parents when he was one year old. He is a television personality and owns restaurants.
Audriana parents got married in 1999 after dating for some years. The couple has four daughters.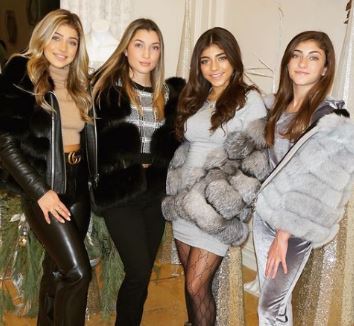 Audriana is the youngest daughter among her three sisters. The names of three sisters are Gia Giudice, Gabriella Giudice, and Milania Giudice.
About Mother
Teresa was born on 18 May 1972 in Paterson, New Jersey, U.S., to Giacinto Gorga and Antonia Gorga.
She has one younger sibling Joe Gorga.
In her early days, she studied Fashion Marketing in New Jersey. She is a television personality, author, and entrepreneur.
She is also known for appearing on the television show "The Real Housewives of New Jersey."
There were a lot of dramas on the show. She was fighting with her brother and sister-in-law and other cast members every time.
Her nonsense attitude and explosive personality also made her popular at the show.
Since her appearance on the television show "The Real Housewives of New Jersey, " Teresa has co-authored four cookbooks.
The cookbooks were a big hit and were also the New York Times Bestseller. Some of the recipes on the cookbooks were handed down from her mother.
Mother Charges of Fraud
Teresa served her time in prison for wire, mail, and bankruptcy fraud.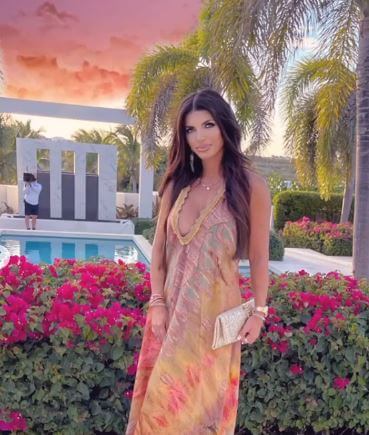 She spends nearly a year behind bars after being sentenced for her crime.
Her husband Joe also served more than three years behind bars.
Both the couple were pleaded guilty to their fraud charges. After being sentenced for her crime, Teresa was locked behind bars for nearly one year.

She explained that it was very hard time behind bars and that life was more than hell.
After her release, she told that she didn't know that she was committing a crime and was unaware of it.
Parents Divorce after Two Decades of Marriage
Teresa and her then-husband separated in December 2019. The couple's finalized their divorce after twenty years of marriage in September 2020.
After things didn't work as though, the couple decided to end their marriage.
Even after their divorce, the couple seemed very supportive of each other.
They are involved in parenting their four daughters without any further drama.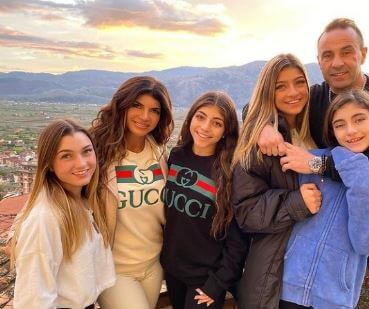 Happiness after reuniting with husband
Audriana's mother, Teresa, gave an interview to 'Entertainment Tonight," where she shared her happy moment after reuniting with her husband after four years. She gave the interview after returning from Italy.
Teresa's husband Joe was in jail for four years. Despite staying away from each other for so many years, they both maintained their relationship with their daughters.
Teresa and Joe have four daughters together. Teresa with her 4 daughters went to Italy from America, where they met with their father, Joe, after a long gap.
That was such a cheerful moment for them, and they were all happy to see each other. Teresa opened that she and her husband could do anything for the sake of their daughter's happiness.
And the time when her daughters met their father after so long, they were so glad, and their happiness was seen on their faces, which made Teresa feel good.
She was also in peace after seeing her husband after so long.
Both Joe and Teresa want each other to be happy, so when Teresa's husband was in jail, he was interviewed by Andy, and all he said was he wanted to see Teresa happy.
Their daughters were unknown about Joe's truth previously, but later they found out about the truth and accepted it.
Teresa's husband won't be able to come back to America again, and her daughters knew it very late as they hid it because they were too small.
Her daughter Milania was sad after knowing the truth of her father, but slowly she accepted it and moved on.
The interviewer then asked Teresa about her and Joe's relationship, for which she replied that they hadn't thought about ending their relationship and she didn't know how and what she would do about her relationship.
She said these during the time of the interview, later she divorced her husband and started seeing someone else.
To know more, check the full interview
Mother New Boyfriend
After divorcing her first husband, Joe Giudice, Teresa seems to be finally moving on.
The new relationship between Teresa and Luis Ruelas started on the infamous Jersey shore.
Both of them took some time to know each other at first.
They got married in the year 2022.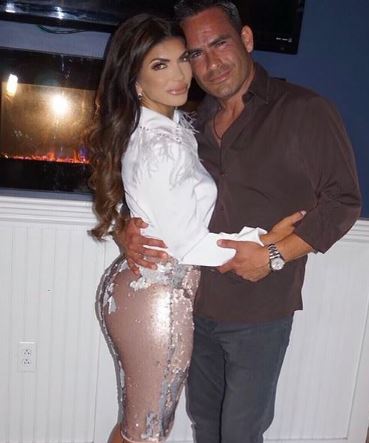 Then the couple started dating. They eventually started sharing some details about their romance.
The couple went official through their social media in December.
We can see a very romantic couple on her Instagram. They are having good time together.
Net Worth and Earnings
She has not started her career right now. So, there is no question about her net worth.
Her mother net worth is structured below:
| | |
| --- | --- |
| Net worth | $500 thousand |
| Income | Television personality, author, and entrepreneur |
Age, Height, and Weight
1. She was born on 16 September 2009. Her current age is eleven.
2. Her height and weight have not been disclosed.
Visit Doveclove For Spicy Articles Of Your Favorite Celebrities
Subscribe to our Newsletter