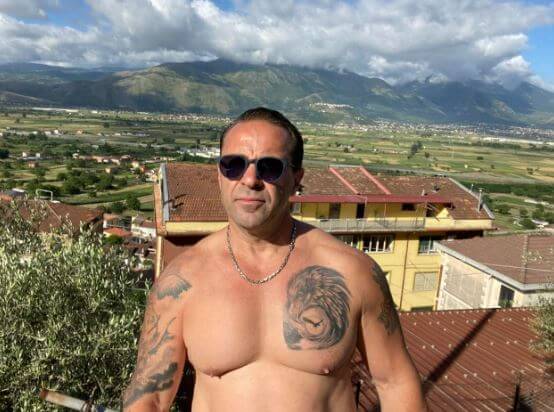 Joe Giudice is the ex-husband of American TV personality Teresa Giudice. He has four children with his ex-wife.
He is a businessman by his profession. He was born in 1972 and has his birthday on May 22.
He is an Italian citizen by his nationality.
Married life of Joe
Joe was previously married to Teresa previously. They happily tied the knot back in 1999.
They are parents of 4 children, and all of them are daughters. Their names are Gia Giudice, Gabriella Giudice, Audriana Giudice and Milania Giudice
Teresa was the one who filed for divorce against her husband in 2019, and they ended their 20 years of marriage.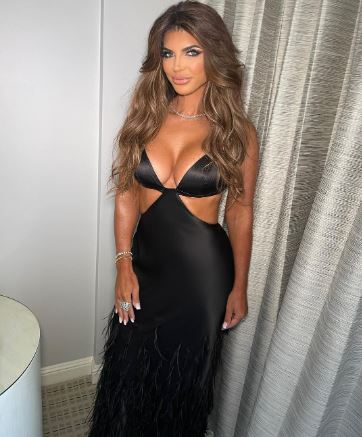 Who is Joe dating currently?
Joe is not dating anyone currently. He recently broke up with his girlfriend, Daniela Fittipaldi.
They dated in 2020, and a year later, they broke up.
Age
Joe is 50 years old. His height is 1.65 m.
Net Worth
The net worth of Joe is $200 thousand. His source of income is a businessman.
Joe Cheated On His Ex-wife
Joe was married to his ex-wife Teresa for more than 2 decades, and they were parents of four children.
After being in a relationship for so many years, Teresa found that her husband was having an extramarital affair.
Joe's ex-wife was the perfect wife and has done every possible thing for Joe and their children. Joe lied to Teresa.
His ex-wife told that Joe lied to him saying that he was talking to his ex-girlfriend's sister with another cell phone that he had.
When Teresa asked Joe about that, he clearly lied and told her that he was helping that lady to sell her house.
But later, Teresa found out that Joe was having affair with that woman. She didn't know what to do, but later she left Joe for being dishonest.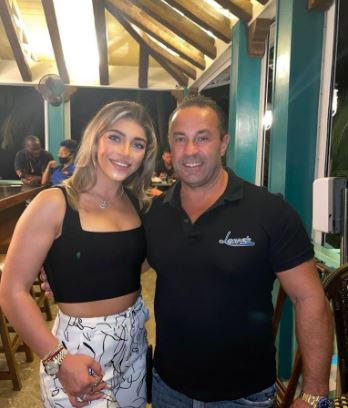 Joe Went To Prison
Back in 2018, Joe was arrested for some illegal action. He was arrested and sent to prison for 41 months.
He was charged with fraud and bankruptcy. Because of that, he was ordered to go back to Italy.
The bankruptcy caused many issues, and after he served for months in ICE detention and then he was sent back to Italy.
He also appealed in court, but it was denied. Although he was found guilty, his daughters showed full support to him.
He has four daughters, and his eldest daughter Gia showed full support to him and said that her father, Joe is not hurtful to any person or society.
Gia told that her dad is a good loving person.
Teresa's Thinks Her Parents Sent Her Current Husband
Teresa is currently married to Luis Ruelas. In the talk show, she told that her meeting with him was destiny.
She opened up that she met her then-boyfriend at the Jersey store. It was his first time in that store, and she was pointing out the car that Luis drove.
Luis then waved his hand and, after seeing that, Teresa's friend went to talk to him.
She told that after losing her parents, she went to that street and looked up to the sky and told her parents to send her a guy that can take care of her and she met her boyfriend on that same street, and he has all the quality that she asked her parents.
And now they are married.
Defending Her Daughter
Teresa is the mother of four children.
In one season of RHONJ, it was shown that her eldest was being very disrespectful to Teresa, and many people judged Gia for being so disrespectful, but according to Teresa, she thinks that her daughter has not disrespected anyone and told that her all daughters are very respectful to the people around them.
But know to raise their voice and will speak if they have any thoughts on a certain matter.
She is proud that her daughters are so well at handling everything, and she is trying to learn from them.
She is now working on herself so that she can figure out why she loses her temper and reacts so fast.
Visit Doveclove For Spicy Articles Of Your Favorite Celebrities
Subscribe to our Newsletter