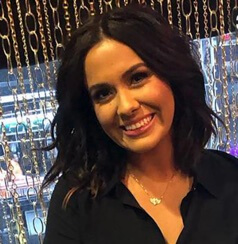 Briana Dejesus is an American actress. She is well known for her appearance in the famous show Teen Mom.
She has two kids named Nova and Stella Star Dejesus.
Nova's father is Devoin Austin II, whereas Stella's father is Luis Hernandez.
Briana is an American citizen. She was born to mother Roxanne Dejesus.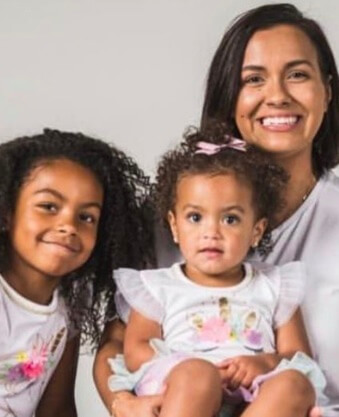 Married Life Of Briana
Briana expressed that she would not be marrying anytime soon.
She was engaged to Javi Gonzalez a year back in 2021 after dating for a year.
But before turning their relationship into husband and wife, they broke up after just three days of engagement.
According to Briana, she was not ready for it, and she said she had a lot to achieve in her life.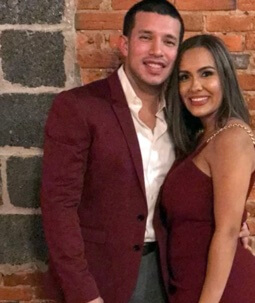 Briana Denied She Was Dating
A few years back, Briana dated her co-star Kailyn's ex-husband, Javi Marroquin.
She was also in Teen Mom at that time. As she was dating Javi, Kailyn was upset with Briana.
Not because they were dating but because Briana was not clear about Javi.
She said that they were not dating each other. On the other hand, Javi wanted to be with Briana.
Kailyn has a son with Javi, and hence she wanted Briana to be clear about her decision.
Briana then revealed that she was dating Javi.
But after all the criticism she got from her followers, she again changed her statement and said they were just friends.
Age
Briana is 27 years old. Her height is 1.65 meters.
Net Worth
The net worth of Briana is $750,000. She earns as being a tv personality.
Briana Collapsed On Camera
For Teen Mom Reunion, Briana was there where she was competing with others.
She was up for a relay where she had to go through the course two times for her team.
She completed her first course, but she collapsed while attempting the second course.
She shouted that she was not being able to take breathe.
After the medical team arrived, she collapsed. The crew called an ambulance.
She was taken into the emergency ward.
She suffered from dehydration and exhaustion and was discharged within a few hours.
Briana And Britney Are Not Sisters
Briana and Britney had always been together as sisters. Their mom and dad together raised them.
They also were together on the Teen Mom show. But in one of the shows, everything changed.
Her mother told Briana and Britney that Britney was her child from a previous relationship.
Briana was not her real sister of Britney, and Britney's dad was dead. Briana was her half-sister.
Both the sister and their mother went emotional after that.
Briana expressed that their relationship as sisters will not change, and they will always be together.
But Britney seemed to hurt so much.
Briana Got Into A Fight
A war between Briana and Kailyn was already going on when Briana dated Kailyn's ex-husband.
But things didn't just stay up to tweets, posts and verbal fights only.
Things took a turn when they were shooting for the Teen Mom Reunion special episode.
They both were kept away from each other from the beginning of the show except at the shooting time.
But people could not stop them. They got into a physical fight backstage after one provoked another.
Briana Loves Surgery
Briana loves plastic surgery, and she is not shy to talk about it. She tweets about her plastic surgery.
She first had her plastic surgery in 2016, where she did her boob and butt job.
She then tweeted that she wanted more surgery on her body.
She said she wanted a boob lift, implant reduction on the belly and even Botox.
Javi and her relationship ended because Javi was against her plastic surgery, and Briana loved surgeries.
Visit Doveclove For Spicy Articles Of Your Favorite Celebrities
Subscribe to our Newsletter