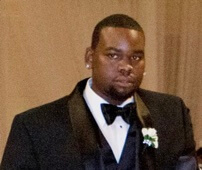 Bryson Rashard Bryant is the son of American TV personality NeNe Leakes.
Bryson is well known for showing his appearance in the reality TV show Real Housewives of Atlanta.
His biological dad is unknown, but he had a stepdad named Gregg Leakes, who died.
Bryson has a half-brother named Brentt Leakes. He was born in the year 1989. He is an American by nationality.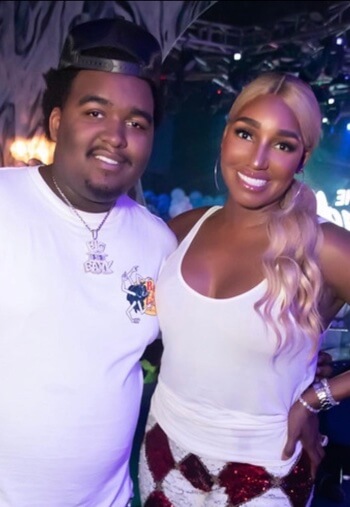 Dating History
Bryson had been in relationships with many women previously. He was dating a woman named Ashley Hill, and they both shared two sons and a daughter.
Their daughter's name is Bri'asisa Bryant. Bryson's mother was the one who revealed about his daughter in 2012.
Their son's name is Brayden Bryant, and the other child is Lil Benny.
Bryson also dated Marina Robinson in 2012. They met each other for the first time in an Atlanta club, and after that, they started dating.
Their relationship started to be ruined when Marina got pregnant, and later, it was known that Bryson was not the father of Mariana's child.
In 2017, Bryson dated Symone Davis for a short time. Symone has a baby boy whom she claimed is of Bryson.
She also accused Bryson of not providing her with financial support for their child.
Although she claimed her child to be Bryson's son, she denied undergoing a DNA test, and because of that, Bryson's mom, NeNe, didn't accept Symone's child as her grandchild.
As of 2023, Bryson's love life is unknown.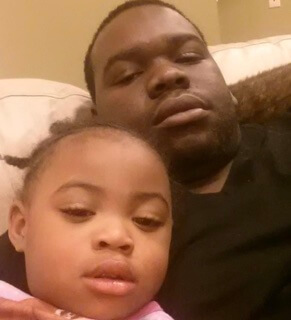 Nene Is No Longer Part Of RHOA
Nene gave an interview to Entertainment Tonight where she talked about her leaving the show and about her relationship with Andy Cohen and Wendy Williams.
She started the interview by revealing that she won't be part of the Real Housewives of Atlanta season 13.
The interviewer asked if she was fired from the show, but she said that she left the show because she felt that it wasn't the place for her to be.
She got the offer, but she clearly said no. She had been part of the franchise for a very long time, and she really wished the show to go well even without her.
She said that she hadn't thought of getting back into the show, but at that moment, she felt that she wasn't interested.
After that, Nene talked about her relationship with Andy Cohen. She and Andy had a great relationship, and she has been on Andy's show many times, but suddenly things went wrong between them.
They got into an argument, and Nene realized that her friendship with Andy was not as strong and great as she thought.
Despite that argument, Nene personally doesn't have any harsh feelings for Andy.
They were great before, and Andy is like family to her, so she can't shut her feelings for him just because of a little bad thing that happened to him.
Nene was then asked about the Wendy Williams. Wendy has been talking trash about Nene every week on her talk show, and Nene has no idea why Wendy is doing that.
But Nene does want Wendy to stop doing that because it really makes her feel bad to hear the negative things about her always.
Nene clearly sees that Wendy is definitely not a friend to her because of the trash talk that Wendy does about her.
Age And Net Worth
Bryson is 33 years old. He has a net worth of $1 Million. His source of income is a TV celebrity.
Bryson Was Jailed For Three Months
Bryson's pictures were leaked onto the internet, where he and his friend were found to be partying in his own house in Gwinnett County.
One of his friends reported that, with drinking and smoking, they were also involved in taking drugs and marijuana.
They were having a hard party in their house. But it was not the first time he was found using the substance.
In 2013, he was also arrested on a DUI charge and ordered to go to rehab and attend mandatory DUI classes.
But he didn't do what the court ordered him to do. He died to join the DUI classes and didn't appear in the classes.
For this, he was sent to prison for three months. Even in 2015, he got into a Taco Bell check and was found doing some illegal stuff.
But fortunately, he was let go at that time with some advisories only.
Bryson Was Kicked Out
As Bryson's mother is part of Real Housewives of Atlanta, Bryon was always in the public eye.
He had a lot of drama with his mother, Nene. It was so extreme that Nene kicked Bryson out of the house.
It was embarrassing for Bryson to be kicked out on national television. But they had a truce after some time, and he was again welcomed in the house.
But after that moment, Bryson was rarely seen in front of the media. He was doing everything privately and carrying his own life.
There still were a lot of dramas, but he stayed away from cameras as much as possible.
Bryson Is Good As Dead
Bryson had multiple affairs and partners throughout his life, which has still not stopped.
Not only did he date many girls, but he also had kids with many of them. One of the girls that Bryson slept with was Symone David.
Symone and Bryson were seen together multiple times, and Symone stated that Blaze was their child.
She revealed that Bryson was as good as dead as being a father because he was never present on any occasion for his child.
But according to Bryson, Blaze is not his son. He revealed that it was all a publicity stunt Symone carried for fame and attention.
As Symone denied doing a paternity test, the matter seems on the side of Bryson and his claims.
Nene Lost Her Husband And Son
Nene was married to Gregg Leakes twice, and they were very strong as partners after their second marriage.
But unfortunately, the marriage couldn't see a happy ending as cancer took away her husband in 2018.
He was suffering from colon cancer, and the doctors told him it was too late.
Nene had already lost someone close to her in 2018, but in 2022, she also lost her younger son.
Her son suffered from a heart stroke. According to the doctors, the real reason for the heart stroke was unclear as there were no valid reasons.
But as Nene has blood clots in her lungs, her genes could have affected her son's heart.
Visit Doveclove For Spicy Articles Of Your Favorite Celebrities
Subscribe to our Newsletter