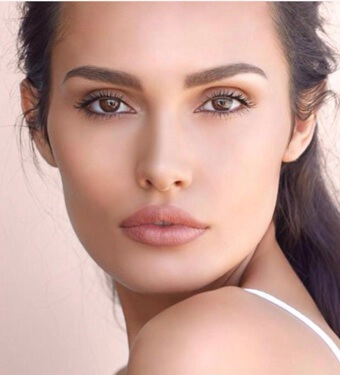 Candice Neil is an American actress and model.
She got into the limelight when she started dating "The Mummy" star Billy Zane.
Marriage And Children
Candice is engaged to Billy. They met each other through Billy's friend.
They got engaged back in 2010. They are parents of their two children Ava Katherine Zane and Gia Zane.
According to sources, Billy is all set to marry her fiancee by this year.
He is planning for a destination wedding. He is ready to tie a knot in Greece as he is Greek by origin.
His parents are also in Greece, and he wanted to get married in his birthplace with his parents' blessing.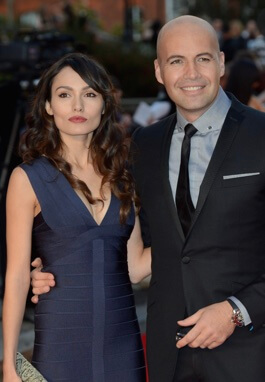 Billy's Past Relationship
Before dating Candice, Billy had several relationships in his past. Billy was married to actress Lisa Collins in 1989.
But they got divorced after six years of their marriage. Then he started dating his 'Cleopatra' co-star Leonor Varela.
They even got engaged to each other, but eventually, they called off their engagement.
He was also engaged to Kelly Brook, and they separated ways in 2008.
He also dated Croatian model Jasmina Hdagha before he ended up with Candice.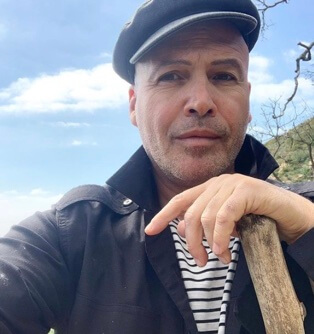 Billy Thinks Rose Should Have End-up With Cal Not Jack
Billy gave an interview on TODAY podcast where he talked about playing bad roles, Titanic, and his new show.
Billy is well known for his role in the Titanic movie as Cal Hockley. He played a lawyer in the series Guilt.
The lawyer character that he portrayed is also a negative character. As he is seen playing a bad guy character most of the time, the interviewer asked Billy if he likes to do it.
Billy told that he likes playing the bad character because the negative character has a questionable character which he finds attractive.
He likes the jokes, and also gets the best wardrobe as playing the bad role.
Billy then explained about his show Guilt and told that the show was based on a murder mystery.
The series is full of surprises in each and every episode. The suspense of who killed Molly Ryan will be revealed in the 10th episode of the series.
Billy then talked about the character Cal Hockley from Titanic. He told that people still know him from that character and because of the negative role people still think that he is a bad guy.
People often tell him that he has terrible and talks as if he was the one who drowned the boat and killed 200 people in the movie Titanic.
He also said that Rose should have stayed with him, not with Jack.
Billy Tried Something New
The 2021 movie MacGruber is one of the unique kinds of movies. In that movie, Billy was playing a negative character as always but this time, he was doing it in a comedy manner.
It was not something he was used to. So it was difficult to get serious on the set and he was joking around most of the time.
He revealed that the movie was very much fascinating while playing the role.
And his role was one of the most fun roles he has ever done in his life. It was out of nowhere kind of movie that many people would not exactly expect but will love it.
As the interviewer said that horror and comedy movies are doing quite well nowadays because of the talented actors they bring with the movie, this movie was also full of brilliant actors.
Billy felt really excited and honored to play the movie with some brilliant actors in the world. This would bring a loyal fan base to the movie.
He considers this a real intelligence to bring out a loyal fan base to the movie.
Also, the movie really focused on bringing out the best of the best actor and really showing their true talent to the audience.
Billy expressed that the movie was more focused on showing comedy and story along with the work of brilliant actors.
Age
Billy is 56 years old.
Net Worth
Billy's net worth is estimated to be $22 million.
He has managed to earn this fortune from his long career in acting. He is also a producer.
He also earns from different brand commercials and advertisements.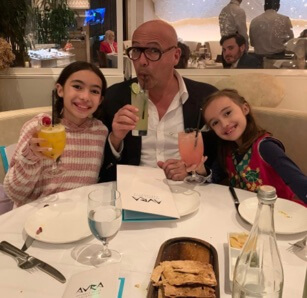 Why Can't We See Billy In Movies Nowadays?
Billy had a great career in the early 90s and 80s, but his career began to fade after the 90s.
He made his appearances in many TV shows, but none of them worked out for him.
In 2010, he had a promising role in the show The Deep End, but the show got cancelled after six episodes.
In 2016, he was in a series named 'Guilt' where he played the role of a lawyer.
But the series went off the air after one season.
He also played an important role in the Amazon originals series Mad Dogs but his role was too short for the screen as he died in the first episode.
His efforts in the TV industry had gone in vain.
After giving half of his life to acting, he entered the field of directing and producing.
He was also busy collaborating with KFC for their advertisement campaign.
Now, he is ready to make a comeback as he has many projects lined up for release.
Billy Shared His Experience Of Being On the Titanic
From the first day of the shoot, it felt that Titanic was more than a movie as moviemaking designed a city to make a film.
From production to design, everything was top-notch. Even industrial engineers were hired to build a set for the movie.
They even built a ship of real size. It was a 3D movie, so when he watched it, he was completely blown away by the performances in the 3D version.
He talked about his character Cal which he portrayed in that movie.
He had fun playing the character as his role was exciting, and Cal had a great sense of humor.
Billy Showed His Wallet In An Interview
In an interview with Us Weekly, he showed what he carried in his wallet.
There was a credit card and passport. He did not carry cash with him as he would lose his wallet someday.
He also has a stamp on his face to send mail. Then the rest of them were all his business cards.
Visit Doveclove For Spicy Articles Of Your Favorite Celebrities
Subscribe to our Newsletter