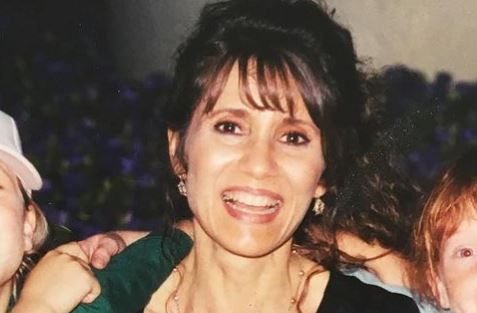 Debra McCurdy is the mother of an American actress, Jennette McCurdy.
She practices Christianity as her religion.
Who Is Jennette Dating?
As Jennette McCurdy has been in the entertainment industry from a young age, her romantic affairs are bound to be publicized.
Although it was never confirmed, Jennette allegedly dated Graham Patric Martin from 2004-2006.
Likewise, in 2013, she dated the NBA star, Andre Drummond. She acknowledged dating Paul Glaser and gained criticism for it as they had a 13-year age gap.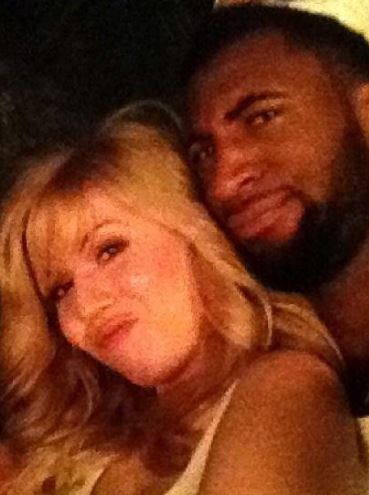 Her most recent boyfriend was Jesse Carere, but they too broke up in 2016. Currently, Jennette seems to be single and dating no one.
Debra's Influence On Jennette's Life
Jennette's acting career started as a child on the set of Mad TV.
She slowly began appearing in various TV shows and movies, but her career skyrocketed when she starred in the hit Nickelodeon show, iCarly.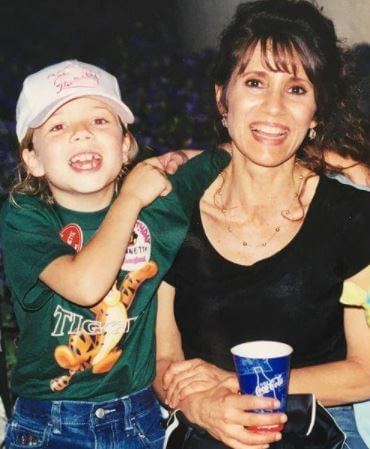 In a recent podcast, Jennette revealed that she had no interest in acting as a child, but her mother's influence and persistence made her take up the job.
She says that she was already the major contributor to her family's finances at the age of ten/eleven.
The pressure that had on her to become the family's breadwinner made her work even harder, which helped her acting career to some extent.
She also disclosed that acting as a character in TV shows obliged her to forget about her own emotions to focus on the characters more.
Looking back at the roles she played as a child, Jennette feels disappointment and frustration.
As the pressure to earn money for her family was the actress's driving force, she could not enjoy the job. She even remarked her performance was sleazy and embarrassing.
After her mother's death, Jennette lost motivation to remain an actress and eventually quit acting.
Although Debra's intentions may not have been wrong, her influence on Jennette negatively affected the actress's personal life.
Jennette's Struggles With Anorexia
In an article written by Jennette by herself, she shared her suffering and struggles with anorexia, which later evolved to bulimia nervosa.
Jennette developed anorexia when she was 11, and her rise to stardom was a significant contributor.
She says being slim/thin with the help of anorexic methods was doing wonders for her career as she could book numerous roles.
Her mother, Debra, was even helping enforce anorexia in her as she would continuously limit Jennette's diet and forbid her to consume calories.
She also got into the habit of fasting and binge-eating.
As time went on, Jennette's anorexia spiraled into bulimia nervosa.
She started to throw up whatever she ate to avoid gaining weight, and she received compliments for being so thin.
She says that these innocent comments and compliments for being physically light reinforced her eating disorders.
She finally started getting treatment for her disorder after a confrontation with her sister-in-law in Canada.
Although Jennette is yet to make a full recovery, she is working towards it and is comfortable enough to write about her struggles.
Debra's Battle With Cancer
Debra McCurdy was diagnosed with breast cancer when her daughter, Jennette, was just three years old.
When mutations take place in genes that regulate cell growth, cancer occurs. Breast cancer is a type of cancer that takes its form in breast cells.
It must have been heartbreaking for a mother with a young child to bear this bad news. But, Debra refused to give up and fought for her life against this deadly disease.
She had to go through multiple surgeries, chemotherapy, and a bone marrow transplant.
The pain and struggle that she had to face daily for 17 long years are unimaginable. Sadly, she lost the battle with cancer and died on September 20, 2013.
Who is Debra's Husband And Children?
Debra McCurdy is married to Mark McCurdy. Together, they have four children named Marcus, Dustin, Scott, and Jennette McCurdy.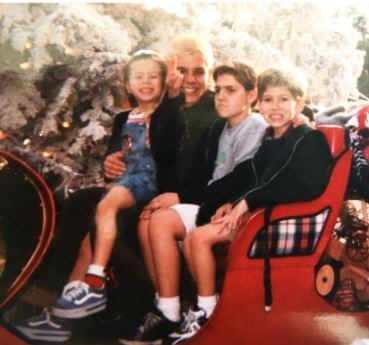 Marcus, their first child, works as a machine learning engineer for Obsidian Security, Inc and has an athlete wife, Ellie McCurdy.
Debra and Mark are grandparents to their daughter, Claire McCurdy. Their second son, Dustin, lives in Torrance, CA.
Likewise, Scott, the youngest son, lives in LA Mirada, CA, and has a close relationship with Jennette.
Debra's daughter, Jennette, is the most popular among her children as she started her career in acting at a young age.
Mother Death Made Her Leave Acting
Jennette McCurdy is a well-known actress. In a talk show, "Viral Uncut," she talked about her career, shared how she was abused, and many more.
Jennette started her acting career as a child actress. According to her, Her mom was the one who put her into an acting career when she was just 7 years old.
Her acting career was good, and it made her earn a good amount of money by the age of 11.
The former actress opened up that she had been abused during her acting career, which was challenging for her during acting career.
She was only the person earning in her house. She was born into a low-income family, and her acting career made her capable of looking after her family by the age of 11.
She opened up that she never liked acting, and as she started acting at an early age, that started getting difficult for her.
She revealed that she left acting just after her mom passed away in 2013 because she was in the profession because of her mom, and along with her death, Jennette's many thoughts died too.
She opened up about leaving acting through her social media and why she decided to do so.
Her acting in Sam and Cat series made her gain the attention of many people, and because of that, many fans wanted her to return to the entertainment industry.
Her mom's death changed her whole career. She chose an acting career only for her mom, and after her death, she went to fulfill her dreams.
She always wanted to be a director and producer, so she decided to leave her career.
After saying goodbye to her acting career, she started writing, directing, and producing movies, and that made her very happy.
To know more about the interview, do check the link.
Importance of Money to Jennette
Jennette McCurdy gave an interview the "The Iced Coffee Hour," where she talked about making money and its importance.
Jennette started working as an actress at a very young. Due to her financial crisis, she was pressured to work and earn at a young age.
She said that whoever thinks that money can't solve problems they are not right. Jenette thinks that money is very important and money does solve the maximum problems for everyone.
She came from a family whose finances were very low, and she had seen her mom crying because they don have any money.
She was only six years old when she knew about the importance of money. Her family condition made her obsessed with money.
The only thing she had in her mind at such a young age was making more money.
She felts that she just needed money at any cost, and by the time she was 14 years she started enough money.
Jennette opened up about how her mom controlled her, and although she was earning her money got used to taking care of her family.
Only 15% of the money was given to her, which was transferred to her child's account.
When she reached 20, she found no money in her child's account. She didn't know much about it and had an idea where her money went.
She was unclear about everything. At the age of 20, Jennette's mom got ill, and that was when she got all the documents and she got hold of her finances.
Enjoyed Talking About Her Grandparents
Jennette McCurdy gave an interview on The Tonight Show, starring Jimmy Fallon in 2016.
There she talked about her grandparents, nervousness, and Nickelodeon. Jennette is well known for her time on Nickelodeon by many fans.
The show host Jimmy also recalled she appeared on Nickelodeon and was on TV for almost seven years.
She had a great time on the Nickelodeon show. Jennette also visited The Tonight Show, starring Jimmy Fallon, long ago.
Jennette expressed that she was feeling great to be back.
Moreover, she revealed that she was now working with Netflix. She feels too much intermediating because of her journey from Nickelodeon to Netflix.
She always used to look after some people with whom she goes to various events through Netflix.
It was something that made her nervous. She behaves weirdly in front of those people in the circumstances which she feels to much shy to express.
Hence she uses her Twitter to tweet her feelings and tell herself. She let it all go, like how idiot she was or what she was going through at that time.
One of the people Jennette looked up to was Kevin, and once, they shared an identical room at a Netflix event.
When Kevin came to her and spoke to her, she froze suddenly, and she couldn't say a word.
It was pretty embarrassing for her. According to her, she goes through it quite often as she has always looked up to them as an idol and inspirations.
In the same interview, the singer also talked about her grandparents and told Jimmy that her grandmother had a crush on Jimmy.
Her grandmother even made a vine dedicated to Jimmy. Jimmy, on the other hand, seems to love Grandma.
Jennette then revealed her grandparents' names as Bev and Bob. She also expressed how cute they look together.
When Jimmy Fallon showed their picture together to the audience, the audience also found it very cute.
Bev and Bob always email Jennette after her show, according to Jennette.
Net Worth
As Debra McCurdy is an ordinary civilian, her net worth is not disclosed.
But, her daughter, Jennette McCurdy, holds a net worth of $5 million. Her income is structured as shown below:
| | |
| --- | --- |
| Source | Income |
| Movies, TV shows | $50,000 per episode |
| Endorsement, Sponsorships | $15,209 - $25,348 per post |
Age, Height, and Weight
Debra McCurdy was born on July 17, 1957.
Her height and weight are yet to be revealed.
Her eye and hair color is dark brown.
She died at the age of 56.
Visit Doveclove For Spicy Articles Of Your Favorite Celebrities
Subscribe to our Newsletter