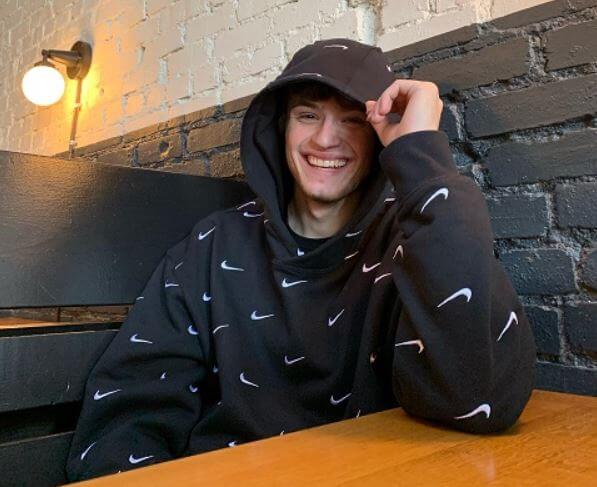 Duke Keaton is the adopted son of Diane Keaton. She adopted him when he was just one year old.
However, the biological parents and family of Duke are unknown.
Famous Mother:
Duke's mother, Diane Hall Keaton, is a famous American actress and Filmmaker. She is known for her quirky behavior and dressing style.
She is widely known for the character 'Kay Adams –Corleon' in the movie the Godfather.
She has worked on other famous films like Annie Hall, Book Club, Manhattan, Love, and Death, Play it Again, Sam, and many more.
She has received an Academy Award, a BFTA Award, two Golden Globes, an AFI Life Achievement Award, New York Women in Film and Television, Golden Apple Awards, and many more.
She has also been nominated for various other prestigious awards.
A Single Mother:
Diane is a single mother. She is not married. She says that it was hard to raise two kids while working and being under the limelight and many public eyes on them.
She also said that raising and bringing up two kids alone made her feel strong and confident.
She always wanted to be a mother, but she never found any man with whom she was willing to share the bond.
That was one of the reasons why she adopted kids. She also mentioned that Motherhood has completely changed her.
Duke's sibling:
There are three members in Duke's family. His mother Diane, and sister Dexter Keaton.
Both Dexter and Duke were adopted by Diane when they were very small. She was born in 1995.
Diane adopted her when she was just one year old. Dexter graduated from Notre Dame High School in Sherman, Oaks, California.
Later she graduated from The University of Arizona.
Although, being a daughter of the popular Hollywood actress, she never bragged about her family and never showed off.
Diane raised her daughter in a humble environment.
She is engaged with her long-time boyfriend Jordan White. The couples got engaged last year in June 2020.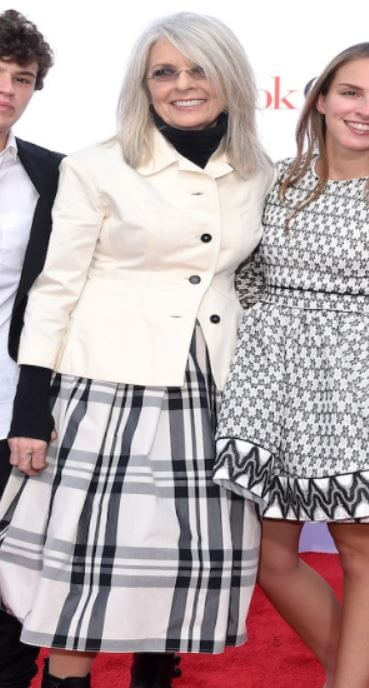 The reason why Diane never married:
The Oscar-winning actress said she is glad that she is not married to anyone.
She also shared that she never wanted to be a wife. The 75-year-old actress said she was never built to be a wife, and she is comfortable with herself.
Relationship:
Currently, Duke is in a relationship with girlfriend named Kate Edmiston. They often comment on each other pictures on social media.
But he hasn't revealed much more information about their romantic association.
Far from Public eye:
20-year-old Duke avoids media. He is well known for his physical appearance and also has a decent number of fans.
That's why he gets a fair amount of attention. Although he is loved and given some attentiveness, he tries to stay away from the public eye.
His personal life, education, and career have not been disclosed. He is not so interested in the opening about his personal life in public.
A Gamer:
Duke is a gamer. He posts videos of him playing games on his YouTube channel and Instagram stories.
He also streams on his YouTube channel. He has uploaded a video of him playing Call of Duty.
He has a total of 21 videos on his YouTube channel. But he doesn't have an appealing number of subscribers on YouTube.
Net Worth and Earnings:
The career and profession of Duke have not been disclosed. So, his net worth has been unknown.
But the net worth of his famous mother Diane is structured below:
| | |
| --- | --- |
| Net Worth | Sources |
| 100 million dollars | Actor, Filmmaker, screenwriter, producer |
Chewing ice because of sexual frustration
Diane gave an interview on The Ellen Show where she talked about being sexually frustrated and some weird habits of her.
The interview started by recalling the memory of the previous episode when Diane got a big-time surprise from Ellen. Ellen surprised Diane by calling Justin Bieber in her show.
Diane is a big fan of Justin, and she loved the surprise given by Ellen. Diane then opened up about trying to reach out to Justin, but sadly he didn't reply.
She found Justin attractive and was grateful that Ellen surprised her with Justin.
Diane talked about her wine; she has her own wine company named The Keaton. She is a wine lover, and she loves drinking red wine with ice.
While talking about this, Diane said that she is obsessed with crunching ice. She keeps a piece of ice directly in her mouth and chews that ice.
Diane said that she loves liquor store ice because it is very hard and pure; that's why she is obsessed with crunching ice.
She then said that her dentist asked her not to eat ice as it would damage her teeth. She wanted the audience to join her in drinking the wine and crunching the ice.
Diane talked about a very interesting thing, and the audience enjoyed the interview.
She then opened up about her being sexually frustrated, and she wanted a man who would be interested in her in a sexual way.
She is in her 70s, and she doesn't think that any man would be interested in her in a sexual way.
She had many lovers in her early young days, so she was not sexually frustrated at that time, but as she turned older, her sexual frustration increased a lot.
Diane then opened up about playing Ellen's mom role in a movie. She said that she enjoyed playing Ellen's mom role.
Age, height, weight:
He is 2O years old.
His height and weight have not been disclosed.
He loves playing video games.
His Instagram account is Dukekeaton.
His nationality is American.
He also has a YouTube account.
He is a reserved person.
Visit Doveclove For Spicy Articles Of Your Favorite Celebrities
Subscribe to our Newsletter