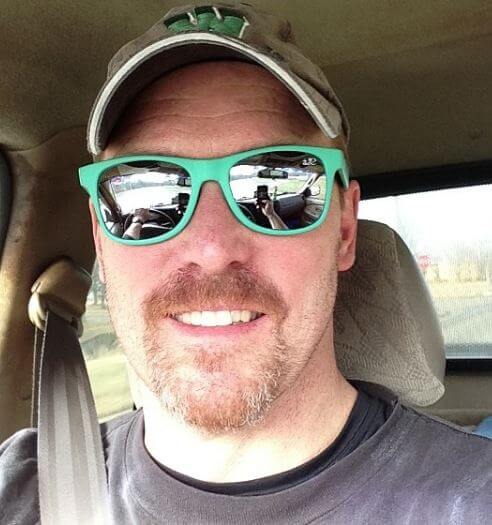 Greg Paul is one of the YouTube sensations. He has a total of one hundred seventy thousand subscribers on YouTube.
He has over five hundred ninety-seven thousand followers on Instagram. His full name is Gregory Allan Paul.
He is best known for being a father of actor, YouTuber, boxer Logan Paul, and Jake Paul.
More about Greg and his Family
He was born on October 28, 1963. He was born in a place called Ohio, Westlake. His birth sign is Scorpio.
He was married to a woman named Pamela Ann Stepnick Paul.
They both are legally separated. They do not live together now, but they have been spotted together on a few YouTube videos of their sons.
Pamela has her own YouTube channel named VlogMom. She has a total of seven hundred fifty thousand subscribers on her channel.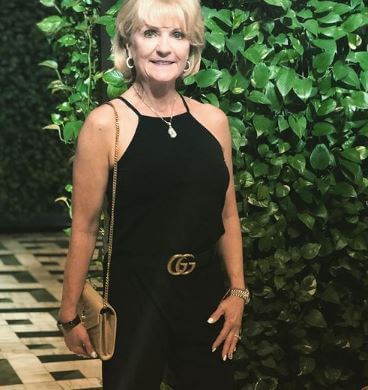 She used to work as a registered nurse at the UHHS Westlake Surgery Centre.
She has also worked in several other medical centers as a certified nurse. She is quite popular on social media platforms like Twitter and Instagram.
She has a total of four hundred and eighty thousand followers on Instagram.
Pamela and Greg have two children named Logan Alexander Paul and Jake Joseph Paul.
They both are popular YouTube stars. Jake Paul has twenty-one million subscribers on YouTube with a total of seven billion views.
He has also won show creators awards.
On the other hand, Logan Paul has over twenty million subscribers on YouTube with seven billion views.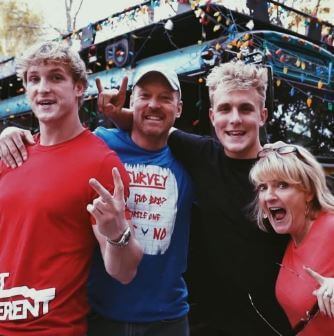 Pamela married for the second time to a man named David in 2004.
Greg's life before and after YouTube
He used to work as a realtor and commercial roofer before his YouTube journey. He still has his license as a realtor.
After watching his son's success through YouTube, he created his Instagram account and started uploading small vines.
He gained followers immediately. People liked his vines because of his humor and ability to make people laugh.
After gaining fame through vines and Instagram, he launched his own YouTube channel in 2014 named Vlog Dad Greg Paul.
He started his channel with his son's old videos. He stated uploading Logan Paul's high school football career highlights.
He then uploaded Jake Paul's surfing and many other interesting videos.
The ability to present videos and connect those videos with a different sense of humor managed him to grasp views on his channel.
Controversy of Greg
In the year 2018, Greg was involved in a controversy where the group of hackers revealed that they have videos of Greg involved in sexual behavior with underage girls.
The hackers claimed themselves as digital hackers. The obstacles started appearing when those self-proclaimed digital hackers hacked Greg's social media platforms.
Those hackers contacted him and demanded tons of money in return for his accounts.
He convinced them to return his accounts without any payment. He offered a contract and told them that he could hire them and positively use their skills.
On the other hand, hackers got furious on not receiving any payment, and thus they leaked a sex tape and claimed that the person in the video was Greg.
The video was not clear, and the person was not detectable. Later on, he recovered his channel and told his views that all those allegations were false.
The next controversy was when he was on one of the videos of his son's vlog.
The brothers blinded the girl and made her believe that she was kissing one of the brothers.
Greg Paul was the one who kissed the girl. This video was all over the internet, and the viewers were furious about them tricking a young underage girl into kissing an old man.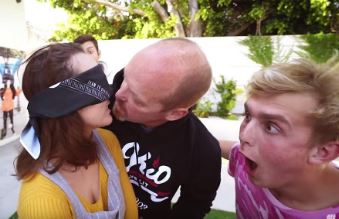 Trained His Kids Not To Say "I Can't"
Greg Paul gave an interview to The Schmo in 2021 after the end of the press conference of Jake and Woodley.
Here, Greg talked about his sons and their strength. Both of Greg Paul's sons, Jake Paul and Logan Paul are successful professional boxers.
They are doing good in their field. At the time of the interview, Jack was about to have a fight with Woodly.
For the time being, Logan was also about to have a match with Floyd Mayweather.
When asked about which one of them was the difficult opponent to fight with, Greg found it is a challenging question.
He thought for a while and took the name of Tyron Woodley. The reason for him to say the name of Tyron was that by his analysis, Tyron was more of an aggressive fighter.
He said that Tyron was going to give his best and try to attack as much as possible, which was going to get difficult for any opponent.
That being said, Greg also said that Floyd was not any less. He expressed that Floyd was more of a defensive player.
According to what Greg said, Floyd takes time in the fight to make his best move.
Being from an athletic background, Greg was proud of his sons and the achievement they were gaining day by day.
When asked about how he trained them, he revealed that they were taught to do everything. He taught both Logan and Jake to never give up and never say they can't.
According to him, both Logan and Jake were the fastest and most active students in their school life.
Moreover, Logan was a state player, and Jake was a great boxer as well. Both of them had worked their best through their childhood, Greg said.
Greg was a football coach in time back, and he recalled that he used to make students push up if they said they couldn't.
He also gave a message to all his fans to never quit on what they trust is going to work and to not listen to anyone that says they can.
Greg Is A Punk
Greg Paul gave an interview to the Impaulsive Clip where he talked about his past relationship with his ex-wife and many more.
The interviewer asked Greg at very first about his mother's thoughts about him. He opened up that he was out of his control when back in his time, but his mom loved him a lot.
People called him red muff. His mom liked his resisting nature of him. He then talked about his married life with his ex-wife.
He opened up that he and his ex-wife Pamela started living together before they got married to each other.
His ex-wife's mom said that she would handle all their marriage expenses if they two married each other before they settled.
But Greg disagreed with her mom because if her ex-wife's mom paid for their marriage, she would be the one who would have control over the house, and Greg was not okay with her conditions.
Her ex-wife's parents had been divorced many times. Pamela's dad had been divorced more than 70 times.
Greg's parents were also divorced, but the one thing Pamela and Greg had there in their minds was that they love each other, and they knew that they didn't have much chance of getting divorced, but nothing happened like that.
Divorces have a massive impact on finance. He and his ex-wife were completely different, and he thinks that the opposite things that attract stuff are entirely unnecessary.
His friend had also joined the interview with him, and Greg said that they'd been together for many years, and the reason behind that was they are very similar to each other.
Because of that, he thinks that the opposite attracts are not valid. He and his ex-wife had love between them, and they took things very slowly, but as time everything got messed up between them, and they got divorced.
To know more about the interview, do check the link.
Net Worth
The net worth of Greg is given below:
| | |
| --- | --- |
| Net Worth | Sources |
| $1.5 million - $5 million | YouTube, Instagram |
Age, Height, and Weight
He is fifty-seven years old.
His weight and height are not disclosed.
Visit Doveclove For Spicy Articles Of Your Favorite Celebrities
Subscribe to our Newsletter