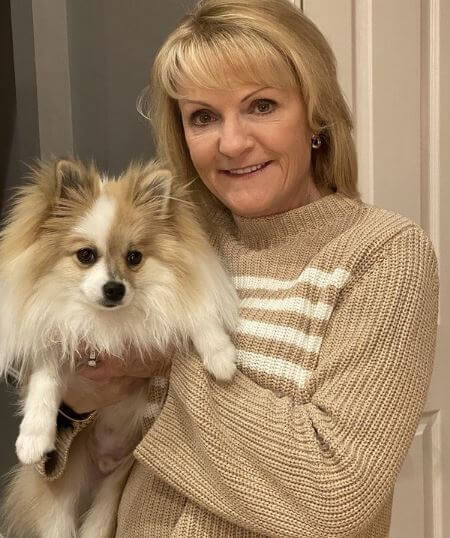 Pamela Ann Stepnick is the mother of an American YouTuber, Logan and Jake Paul.
She is a registered nurse and worked in UHHS Westlake Surgery Center and other health centers.
She is now a YouTube star and a social media personality.
She has been influenced by her vlogger sons and has her channel "Vlogmom" with over 700,000 subscribers.
She has 482k followers in her Instagram account.
Divorce with the First Husband
She was married to Gregory Allan Paul several years back.
The couple has two children, Logan and Jake. They got divorced a few years after their marriage.
The reason for their separation is unclear.
Happily Re-Married
She tied a knot for a second time with a man named David.
The couple got married in 2004. They already celebrated their 16th Wedding Anniversary.
Here is the couple picture posted by her on Instagram on the occasion of their 15th wedding anniversary, saying that he's been an incredible role model.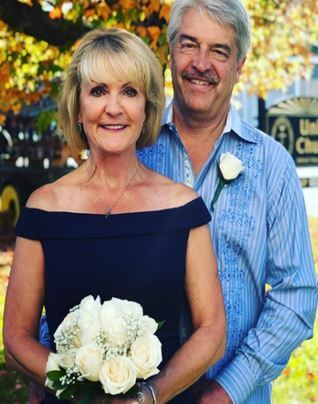 The couple has no children together.
Two Popular Sons
Logan Paul is the oldest son of her. He is a YouTuber, pod-caster, actor, and boxer.
He was born on April 1, 1995, making him 26 years old. He was raised in Ohio, USA.
He attended Westlake High School. He uploaded his first video on his YouTube channel when he was ten years old.
His vlog channel has over 22 million subscribers and has over 5 billion views.
Her youngest son is Jake Paul. Like his brother, he is also a YouTuber, rapper, boxer, and internet personality.
He was born on January 17, 1997, in Ohio, USA.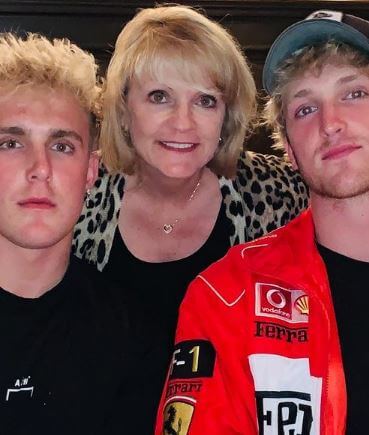 Controversy Among her Two Sons
In January 2017, the brothers were not on great terms and even released a diss track against each other.
When Alissa Violet broke up with Jake, he released a diss track called " Its everyday bro," which his brother criticized, and then released a diss track "Logang Sucks" against his brother.
This was again backfired by Logan when he released "The fall of Jake Paul." The song also featured Alissa, and she claimed that she'd kiss his brother.
The brothers have publicly apologized and now collaborate in podcasts and YouTube videos.
In early 2018, Logan went to Japan on a trip and went to the country's Aokigahara forest.
He filmed the dead body of a man and uploaded it on YouTube.
His actions resulted in him losing fans, and his channels were taken off YouTube's Google Preferred scheme. He apologized, and he should have never filmed and uploaded the video.
Planeless Pictures sued him in December 2020. His actions had left them $3million in debt.
Owner of Luxury Cars
The Paul brothers have made a fortune, and the eldest son owns Polaris Slingshot, which is around $30,000 a Mercedes G Wagon, which cost $184,428.
He also owns a Dodge Challenge and a customized The Maverick Bugatti Veyron and Cool Bus.
On-Screen with ex-husband Greg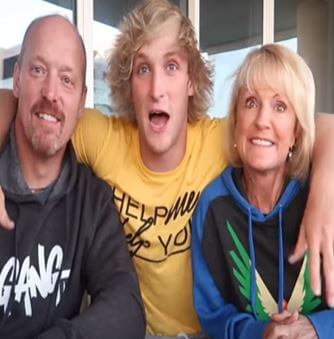 She was in a vlog of her eldest son in May 2017 with ex-husband Greg.
In the video, they play a game and talk about their son and childhood to find which two parents know him better.
She also has been seen with Greg on a few of their younger son's videos.
Jake tried to kill himself
Jake gave an interview to Graham Bensinger where he talked about his addiction and suicidal thoughts.
He started the interview by talking about moving to LA with his family. He loved LA city and never wanted to go back.
He opened up that he started creating content, and slowly the pressure of content creation made him addicted to drinking and smoking.
When he had nothing to do and no idea about content, he smoked weed and drank alcohol. Slowly he started getting addicted to those substances.
Jake's life started going downhill. In that interview, he opened up that he wanted to end his life and kill himself. His brother one mistake ruined his whole career.
He opened up about the incident of his brother where his brother Logan went to Suicide Forest in Japan and made a video over there. His brother got sued for that, and everyone blamed Jack too.
After that incident, nobody wanted to work with Jack, and the brand affiliated with him ditched him. He got demonetized by the YouTube community, and his whole life went down.
People started criticizing his brothers and him. He said that his brother ruined his career. Everything changed overnight, and he lost everything just because of that incident.
He had no income, and people hated him. He lost his friends, and because of all those things happening to him, he started feeling that his life was useless and he had nothing to live for.
He thought of taking his life. He opened up that he had no hope in life and searched for a little hope.
He slowly realized that it was not going well, so he decided to change himself, and for that, he changed his attitude.
He sought therapy, and that's how he worked on himself and started building his career again.
Net Worth and Income Sources
Her net worth is estimated to be $1.5 million, and her income sources are from nursing and from YouTube channel.
| | |
| --- | --- |
| Net worth | $1.5million (estimate) |
| Income sources | Nursing and YouTube |
Age, Weight, and Height
She was born on July 27, 1963, making her 57 years old.
Her height is 5 feet 1 inch, and her weight is unknown.
She is a Leo.
Visit Doveclove For Spicy Articles Of Your Favorite Celebrities
Subscribe to our Newsletter