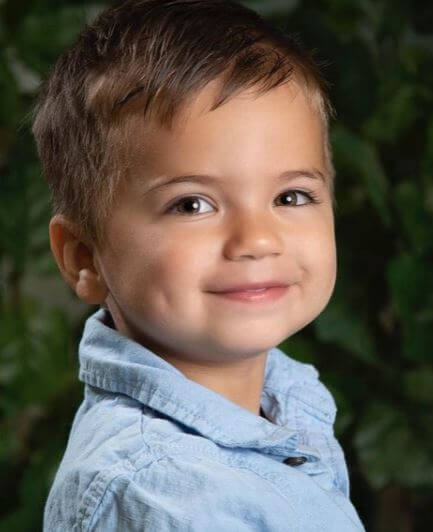 Jace Joseph Caussin is the son of an American singer and actress, Jana Kramer.
He was born on 29 November 2018.
His Family
His father's name is Mike Caussin, born on February 26, 1987. He is a former American football tight end.
His mother's name is Jana Kramer, born on December 2, 1983, in Rochester Hills, Michigan, United States.

His parents got married back on May 22, 2015. The couple welcomed two children.
His grandparents are Martin Kramer and Nora Kramer.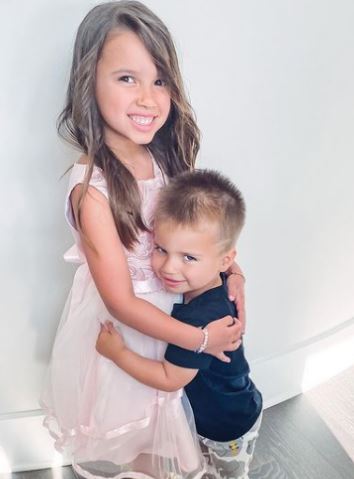 Jace is the youngest member of the family. However, he has an older sister Jolie Rae Caussin who is three years older than Jace.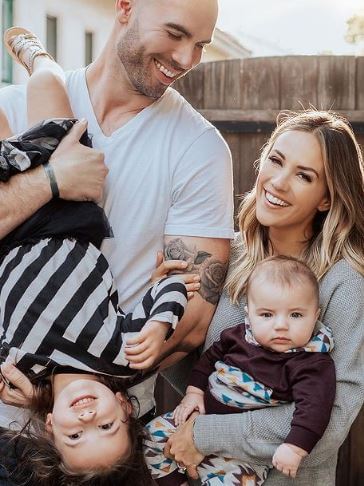 About mother, Jana Kramer
Jana was born in Michigan, United States, to Nora and Martin Kramer.
She is of German descent and can speak some German. She has an older brother Steven, and she is the youngest daughter of the Karmer family.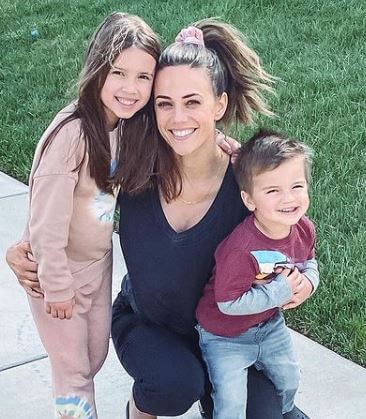 In 2002, she started acting. She made her acting debut in a low-budget horror film.
She also started playing small supporting roles in the movie. Likewise, she got a role in big movies and television series.
In February 2001, she signed a recording contract. In the same month, she released two promo tracks, "I Won't Give Up" and "Holding Out for a Hero" on iTunes and Amazon.

The songs soon reached number 75 on the US Billboard Hot 100 chart.

Again in the April of 2011, Jana released a promo track, "Whiskey." This song also reached number 99 on the Billboard Hot 100 chart.
In 2016, she participated in Dancing with the Stars Season 23 with a professional partner Gleb Savchenko.
Both Jana and Gleb reached the finals and finished the show in 4th place.
In 2004, she married her first husband, Michael Gambino. The marriage didn't last long, and the couple divorced after several months of their marriage.
She suffered from severe domestic abuse after marrying Michael. In 2005 her ex-husband Michael was led to the charges of conviction for attempting to murder her.
She was engaged to actor Johnathon Schaech on December 22, 2009, after meeting him on the set of Prom Night.
The couple got married on July 4, 2010. Unfortunately, the marriage lasted for only seven months.
Parents Relationship
After divorcing her second husband, she started dating Washington Redskins tight end Mike Caussin.
The couple met on Twitter. After dating for some weeks, Jana announced that they were not together.
The reason behind this was Mike had cheated on her. But their love for each other didn't stop them from being together again.
After a short period of their breakup, she forgave Mike and continued their relationship.
After dating for nearly one year, Jana and Mike got engaged in December 2014.
She got married a third time on May 22, 2015, to her boyfriend, Mike.
Their married life was going well, but suddenly Jane filed a divorce on April 20, 2021, citing irreconcilable differences.
Their divorce is yet to be finalized.
Emotional while talking about the relationship
Jace's mother, Jana, gave an interview to ABC News where she talked about her past and current relationships. Jana is a famous country singer, and before starting as a singer, she was an actress who played in One Tree Hill.
She's married to Mike Cotton and shares a daughter with him who's 8 months old. She and her husband had been married for a year.
She opened up that her husband failed to be a loyal partner, which broke her completely. So wants to get out of it and focus on her daughter only.
For her daughter, she wants to be an independent mom. Jana's husband is sorry for what he did, which Jana adores, but she can't forget what he did to her. It was hard for Jana as her previous marriage also didn't work.
Her previous marriage was violent, and she was about to lose her life while she was in a relationship with her ex-husband.
Her ex-husband Michael Gambino nearly took his life. Jana got emotional when she recalled how her husband treated her.
At that time, she had no one except her granddad, and she begged him to take her out of that hell. While her husband was trying to kill her, she remembered her family members, mainly her mom.
Her ex-partner was so ruthless that he badly wounded her and made her feel that she was the reason behind his violent behavior. But later, she managed to come out of that, and her ex-husband got arrested.
Some years later, her ex was released from jail, and she was scared that he would try to harm her, but later she came to know that her ex-husband had taken his life which gave her peace.
For now, she wants to live for her daughter and wants to give her a good life.
For further information, check the link below:
Jana doesn't want her Ex-Husband at Festivals
Jana Kramer gave an interview to the "Extratv" where she talked about her children and her new movie.
Jana and her ex-husband Mike Caussin had been together for a very long time. They have kids together, but sadly they ended up divorcing.
After the divorce, Jana and her kids cannot celebrate Christmas Day together for the whole day.
Her kid stays with her till noon, and they go with their dad to celebrate Christmas.
She opened up about how she had struggled the first Thanksgiving without her children as they were only with her in the morning.
But slowly, she is trying to make herself strong. She is now very grateful for at least having her kids in the morning at festivals.
The interview asked Jana if she ever wished her ex-husband and children could celebrate festivals with her.
Jana said that she is now trying to make new memories with her children and has her full focus on her life. She is trying to move on with memories, so she never wished to have her ex-husband Mike on Christmas or at festivals.
Jana then talked about her new movie, The Holiday Fix-Up. The interviewer then showed his confusion about the movie story.
]So clearing up the confusion, Jana talked about her movie. In that movie, her costar breaks her heart, and he again comes back into her life, but Jana will get away from him.
But after some time, they both decide to give each other a second chance, and the movie ends happily.
When filming that movie, she received divorce papers on the set. She told how her crew members supported her.
After getting a divorce paper, she decided that now she had to work for her kids and make her career so that she could look up to her kids.
Net Worth
He is only two years old, so he has no net worth yet. His mother net worth is structured below:
| | | |
| --- | --- | --- |
| | | Jana Kramer (mother) |
| Net worth | | $2 million |
| Income | | American singer and actress |
Age, Height, and Weight
His current age is two.
He is a growing kid, so his exact weight and height are unknown.
Visit Doveclove For Spicy Articles Of Your Favorite Celebrities
Subscribe to our Newsletter