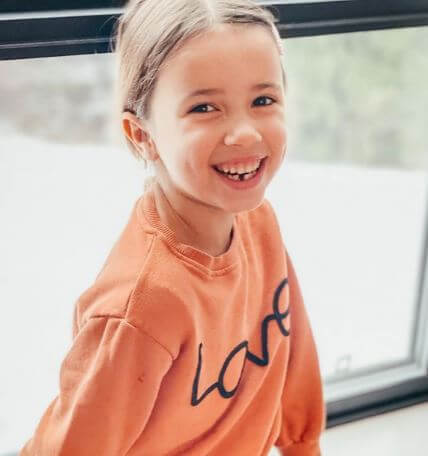 Jolie Rae Caussin is the first daughter of Jana Kramer, an actress, and a singer.
About her mother
Jana Kramer is an American country music singer and actress.
She was born on December 2, 1983, in Rochester Hills, Michigan to parents Martin Kramer and Nora Kramer. She went to Rochester Adams High School.
She released her first album in 2012 and has dropped singles that were in the top 10 hits.
She has been on many television shows like CSI: Crime Scene Investigation, Grey's Anatomy, Private Practice, and CSI: NY.
In June 2009, she was cast as Alex Dupre in One Tree Hill.
She announced that she should not appear more in the ninth and tenth seasons of the show to progress more in her music career.
She has also appeared in commercials and movies.
On August 30, 2016, she also was in Season 23 of Dancing with the Stars, where she got the 4th position.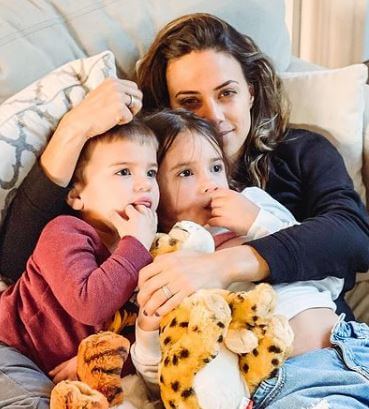 Nightmare Marriage of her Mother
She was married to Michael Gambino in 2004. She met him at a Coffee Bean in L.A. at that time she was just 19.
She said that Gambino was a smooth talker, very charming and older, and felt protected when she was with him. She fell for him too early.
The couple tied a knot in 2004.
The marriage was a nightmare when her husband started to become abusive mentally and physically.
She said there had been several days when she slept in their cars and hid in the bushes.
Gambino had a bad temper and would scream and yell at her at 3 am.
He threatened her more, and things got rough on August 6, 2005, when he choked her and made her bleed.
He left her outside their LA home. She said she remembered praying that night, and she did not want to be there.
She finally ended with him. He was convicted of attempted murder and served six years in prison.
He committed suicide two years after being released from jail.
Mother Second Marriage lasted a Month
She was married to an actor Johnathon Schaech, whom she met in 2008. They got married in July 2010 but split up only after a month.
Their got divorce in July 2011.
After a decade, Johnathon posted on Twitter saying they were not meant to be and replied to a fan saying Kramer was not ready to be married and she was focused on her singing career.
She said that this tweet annoyed her and that the matter should be in the past.
She then was engaged to singer Brantley Gilbert for six months then called the wedding off. The couple said that the relationship didn't work.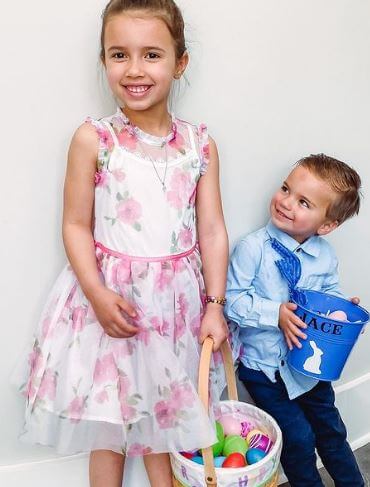 Parent's Marriage
Her father, Mike Caussin, is a former American football tight end. On February 26, 1987, he was born in Springfield, Virginia.
He went to West Springfield High School.
Jana met Mike in 2014 through Twitter and started dating. They got engaged in 2014, and their wedding was on May 22, 2015.
They had their first baby daughter Jolie Rae Caussin, on January 31, 2016, and their son Jace Joseph Caussin, on November 29, 2018.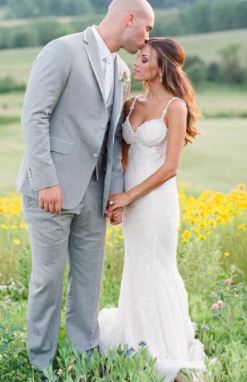 Parents Are No More Together
This was not the first time Mike had cheated on her.
After a year of their marriage, she has almost ended things with him after finding out he was cheating on her, and he went to rehab for sex addiction in 2016 and got back together.
In April 2021, she filed a divorce after being cheated on her again.
On Wednesday, April 21, she posted on her Instagram that she had finally ended it.
She wrote that she had given everything in their marriage, and she had no more power left.
She also wrote that she couldn't fight more, but she still believed in love.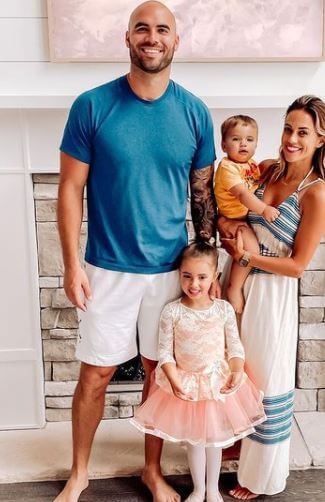 Jana Scared Her Daughter
Jana gave an interview to Us Weekly where she opened up about the incident that happened while she, her husband and her daughter was in the park.
She recalled the memory of that day, and as soon as she remembered that incident, her expression changed.
She said that she took her daughter to the park, and her husband was also there with them.
They were in the park, and her daughter Jolie was right in front of her eyes, but suddenly her daughter disappeared.
Jana searched her daughter while someone said that her daughter was in the parking lot in a white SUV.
She rushed to the parking lot and saw her daughter near the SUV. There was another little girl with her daughter too. She ran to her daughter, and she told her not to leave the park without mom and dad.
Her that reaction scared her daughter, and she said sorry to her for frightening her, but she then kept telling her daughter not to go anywhere without her parents.
Her daughter was only five years old, and she was scared that anything could happen to her.
She said that there were so many sex trafficking incidents happening to the girls around her daughter's age, so she was terrified.
She then opened up about this whole incident on her social media to make other women aware of the situation.
Little children are very fast, so she wants others to be extra careful with their children and talk to their children about not going anywhere without their parents.
She didn't post it at first because she thought that she could be blamed for not being a good mother by others but later she did and got a lot of positive responses.
Net Worth and Income Sources
She is not working yet, but her mother's net worth is approximately $2 million, and her income sources are singing and acting.
| | |
| --- | --- |
| Net worth | $2 million. |
| Income sources | Singing and acting. (approximately) |
Age, Weight, and Height
She was born on January 31, 2016, making her five years old.
Her information about height and weight is unknown.
She is an Aquarius.
Visit Doveclove For Spicy Articles Of Your Favorite Celebrities
Subscribe to our Newsletter