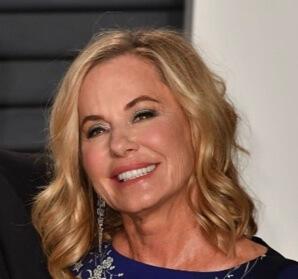 Jane Slagsvol is the wife of singer and songwriter Jimmy Buffett. They got married back in 1997.
She met her husband while visiting Key West, Florida, during her college spring break.
They instantly connected at their first meeting. They have three kids: Savannah Buffett, Sarah Delaney Buffett, and Cameron Marley Buffett.
She helped her husband to build the Margaritaville Empire. Though she is not a public person, she was often seen attending red-carpet events with her husband.
Jimmy was previously married to Margie Washichek in 1969 but got divorced in 1972.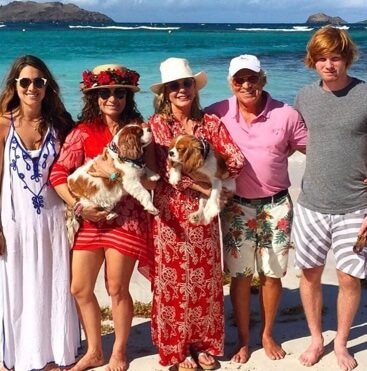 Why Did Jane Split With Jimmy?
Jane and Jimmy got separated for a brief period of time during the early 80s.
Jane took five years off from their marriage as she was done with partying all the time, and she wanted some changes in her life.
She said she had been with Jimmy from the beginning and been with him through highs and lows, and during that time, he didn't know who she was.
So she decided to leave him and got sober. The couple got back together in 1991 and have been together ever since.
Death Of Her Beloved Husband
The statement was issued on a website that stated Jimmy died peacefully on September 1st, and during his final moments, he had his family and friends with him.
It said Jimmy lived his life like music and will be missed forever.
The actual reason behind his death has not been disclosed. However, he was in hospital in recent months.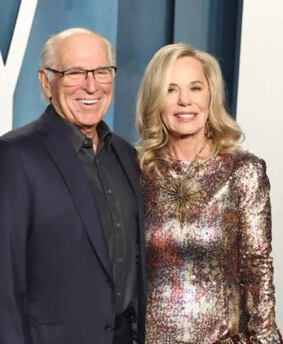 Age
Her husband, Jimmy, was 76 years old at the time of death.
Net Worth
According to Forbes, her husband, Jimmy's net worth was estimated to be $1 billion.
He had managed to earn this fortune from his career as a singer and songwriter; however, most of it comes from his business, Margaritaville Empire, which is worth several hundred million dollars.
Jimmy Messed Up His Song Margaritaville On The Tonight Show
Margaritaville is a song sung by Jimmy himself. He released the song back in 1977.
He recalled performing the song on The Tonight Show starring Johnny Carson 42 years back.
He shared that he studied for two weeks before performing on the show.
He was told that they had a Jimi Hendrix song, and because of some problem with the sound, he stopped in the middle of the song.
When he got on the stage to sing his song, the crew was not friendly to him as they told him that he was not allowed to stop in between while singing a song as Jonny would not like that.
He said he was very excited to sing on The Tonight Show. He shared he knew little about television, and he just played the song to the audience that was there and never looked at the camera.
He mentioned that the song started with off temp as the audience was yelling too loud, and because of that, he messed up his music, but he never stopped in the middle.
After that, Johnny called him over to his desk, and he went. Jimmy has been to the Tonight Show 16 times.
Jimmy Talked About How He Connected With Fans During Pandemic
Jimmy always loved performing on stage for his fans. He said he kept his strong during that phase.
He shared he was fortunate that they already had Radio Margaritaville and Margaritaville TV.
He said his daughter suggested singing the song through the radio and reaching out to his audience.
He said though he wasn't physically in touch with the audience, he was connected to them through his music.
Visit Doveclove For Spicy Articles Of Your Favorite Celebrities
Subscribe to our Newsletter