Jennifer Youngblood is an ex-wife of Foo fighter front-man and Rockstar Dave Grohl.
She is a photographer by profession.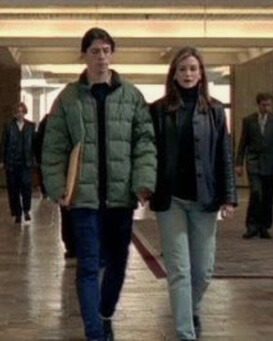 Relationship Between Dave And Jennifer
Dave was married to Youngblood in 1994. They were very young when they tied the knot. They parted away in 1997.
Later, Dave revealed that infidelity was the major reason behind his broken marriage.
They did not feel any romantic connection with one another.
He regrets marrying her because they could have been a good friend if they were not married.
He missed her some time as she was a very funny and weirdo person.
He even wrote lyrics of a song inspired by his relationship with Jennifer.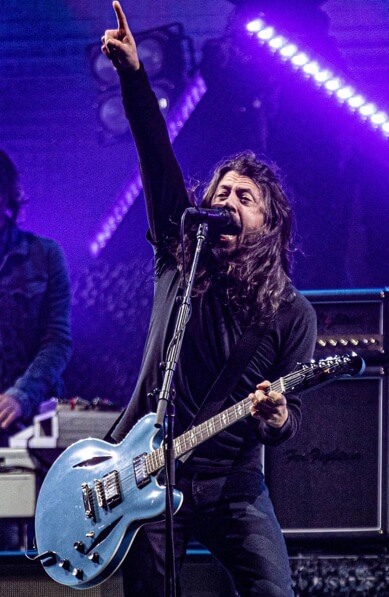 How Did David Meet His Wife, Jordyn Blum?
David is married to Jordyn Blum. They exchanged their vows in a beautiful wedding ceremony in 2003.
They have been married for two decades.
They are parents of their three children.
David met Blum when he went to a hotel with his bandmate Taylor Hawkins.
Taylor was there for his date, so he took Dave also as his wingman.
Taylor's date also brought her friend, which was Blum.
Dave was shy at first to approach her, but he drank liquor and got fully drunk and wrote his number on paper with the words saying you are my future ex-wife.
That worked, and they became husband and wife in 2003.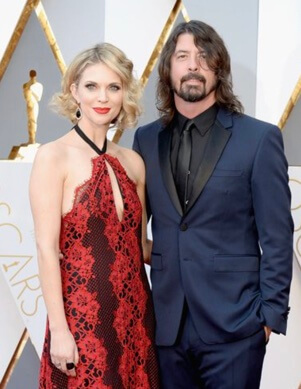 Age
Dave is 53 years old.
Net Worth
Dave's net worth is estimated to be a whopping $325 million.
He has managed to earn this hefty amount from his rock music career.
He is one of the richest drummers in the world. He earns around $25 million a year.
Dave Made A Horror Movie With Foo Fighters
The Foo Fighters came on a show to promote their horror movie. It was Dave's idea to make a horror movie.
He had an idea that his band would move to a haunted house and starts to make records, and then he would be possessed and murder everyone, and he would go solo.
When Dave shared his idea with his band, Tylor was unsure if this idea would work out.
After finishing the movie also, Tylor was still not sure.
Dave lied to many people, including the press, that the house where they shot a movie was haunted to sell the movie.
Dave shared his idea of passing on this franchise to other bands.
The house where the movie was shot was where he lived ten years ago.
Dave's Mom Talks About Raising His Rock Star Son
Dave Mom Virginia never thought that his son would become a rock star.
But she knew he was going to be a musician and an entertainer.
When Dave was just 17 years, he told his mother that he wanted to join a band in Europe, and his mom was okay with his decision.
She supported her son's dream.
She revealed in the show that she wanted to go with him to Paris and Amsterdam instead of teaching in the class.
She was worried as a mom as Dave was just 17 and going different country.
But she knew that his other band members were older and would take good care of her son, and she allowed him to follow his path.
Dave Returned To LA After The Demise Of His Band Member Taylor Hawkins
Dave and Foo Fighters were spotted in the airport after the death of Taylor Hawkins.
The crew returned from Columbia, where they were supposed to play a concert.
As the show was canceled, they returned home. Dave was seen greeting his loved ones.
In one of the photos, he looked heartbroken and emotional. His entire band was grieving.
Visit Doveclove For Spicy Articles Of Your Favorite Celebrities
Subscribe to our Newsletter