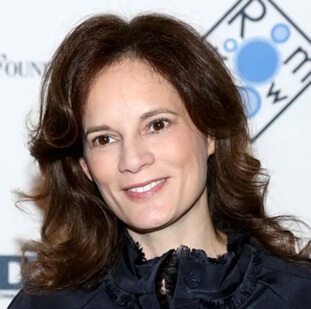 Julia Deborah Brown is the spouse of American filmmaker Ken Burns. Julia is a founder of the non-profit organization Room to Work.
She follows Christianity. She is an American citizen of her nationality.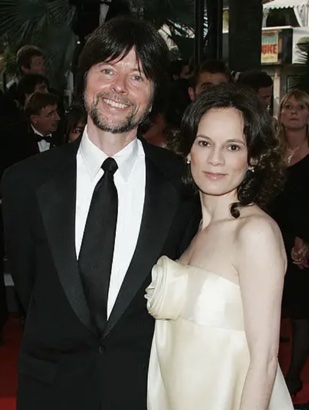 Marriage And Children
Julia is married to her husband, Ken Burns. They tied the knot back in 2003 and share two daughters.
Their daughter's names are Olivia and Willa.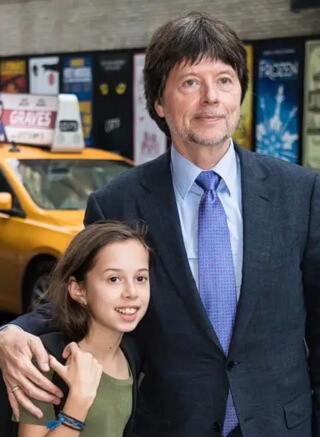 Julia's Husband's Previous Marriage
Julia's husband was married to Amy Stechler previously. Amy was Ken's first wife.
They tied the knot back in 1982 and were married for a decade.
Ken shared two daughters, Lilly and Sarah, with his former wife, Amy. They were husband and wife until their divorce in 1993.
About Husband Ken
Ken is a filmmaker. He is known for directing movies and documentaries related to American history and culture.
He was born in 1953 and has his birthday on July 29.
His parents, Lyla Smith Tupper and Robert Kyle Burns, raised him with his younger brother Ric.
Age And Net Worth
Julia is currently 55 years old. Her husband has a net worth of $1-3.5 Million. His source of income is filmmaking.
Ken In His New Documentary
Ken has recently worked on an American Buffalo animal documentary, which will be released in October 2023.
Throughout the years, Ken has made many documentaries related to American history, but when he was working on the West, he, the writer, and the co-producer thought of making animal documentaries.
It took him years to make it finally happen. The American Buffalo is all about the existence of millions of buffalo in the 19th century and has also shared the story about Native Americans.
He also talked about the remarkable relationship that Native Americans had with the buffalos for over 10,000 years and how millions of buffalo sacrificed for industrial propose, causing their number to decrease from millions to only thousands gradually.
Ken's Ex-Wife Made His Work Easier
Ken and his former wife, Amy Stechler, were married for a decade.
His ex-wife Amy was also a great filmmaker like him, and for a long time, they both worked together on many projects.
Ken talked about Amy in one of the interviews and complimented how she alone was enough to make a project happen independently.
He shared his experience of making Brooklyn Bridge, in which he collaborated with Amy, and said that Amy not only directed that movie but also wrote and edited it.
She was fully involved with him on his Brooklyn Bridge, and he felt so grateful that she joined him.
There were moments when Ken got anxious, but having Amy by his side made his work much more manageable.
Ken Knew Nothing About The War
Ken and Lynn Novic directed the 2017 American series The Vietnam War.
Ken talked about his experience working in the movie in Stephen Colbert's show, where he said he and the other director, Lynn Novick, took ten years to learn about the Vietnam War history.
They took a decade to get ready to start there and thought they had gained knowledge about the war, but when they began their actual work for the series, he and his other director friend got back to zero.
They realized they knew and learned very little about the war, and every day during their work in the series, they learned new things, which was a fantastic experience for both of them.
Ken Tried His Best To Bring Out The True Story
The Vietnam War is one of the longest wars in history.
Ken and his friend Lynn Novic worked together and made a documentary series on the war, which took lots of effort and time.
Many people are unaware of the history of the war, and as Ken wanted people to know about it, he and his team put in lots of effort to bring out the real story of the war from different perspectives.
He talked about the war with the Americans. Still, he got their side of the story only, which was not enough, so he and his team interviewed North Vietnamese soldiers, civilians, South Vietnamese soldiers, and civilians and many other people so they could get the story from a different perspective and use all of them to make the documentary series.
Visit Doveclove For Spicy Articles Of Your Favorite Celebrities
Subscribe to our Newsletter