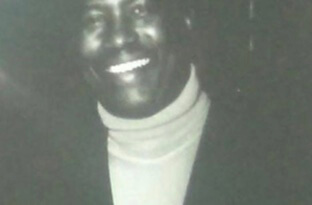 Julius Rock is the father of actor, producer, and comedian Chris Rock. He died at the age of 57 due to peptic ulcer disease.
He used to be a truck driver and worked as a newspaper delivery man. His wife's name is Rosalie Rock.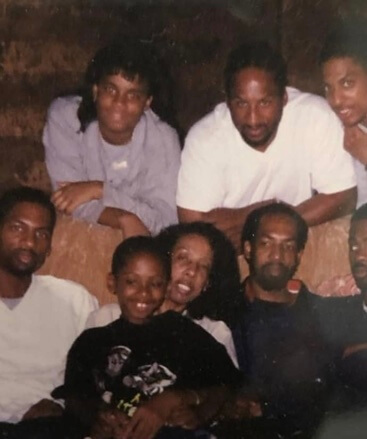 Son's Marriage And Children
Chris was married to Malaak Compton, who is an author. They tied the knot in 1996.
They welcomed their first child after six years of marriage, and the baby was their daughter, Lola Simone Rock.
They had another daughter named Zahra Savannah Rock in 2004.
Chris decided to end their marriage as he admitted that he was unfaithful to his wife, and the couple filed for divorce on amicable understanding.
They officially got divorced in 2016 but parted ways two years before that.
Although they are not together, they share the responsibility for their two daughters and are great parents to their two children.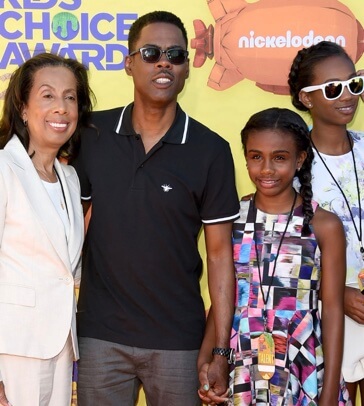 Chris Relationship Status
Chris has a serious relationship with Megalyn Echikunwoke.
They started seeing each other in 2015.
They dated for more than four years, but they parted ways because things did not go as planned in their relationship.
Chris is dating Carmen Ejogo. His girlfriend is a famous British actress and singer.
They are seen at several events together and spend quality time together.
There is a rumor that the two have been dating each other since 2020 after his breakup with his longtime girlfriend, Megalyn.
The couple has an age gap of eight years.
However, there has been no official confirmation from the two about their relationship.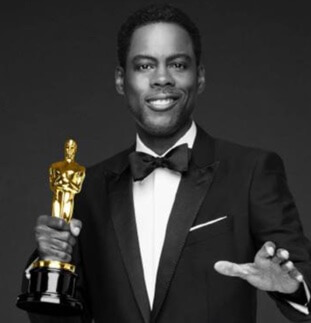 Chris's Mom Got Angry With Will Smith
At the Oscars, Chris got a big slap from actor Will Smith after he joked about Will's wife's condition.
Chris said he is trying to process the things that happened to him at the Oscars. On the other hand, Chris's mom gave an interview and talked about how she felt at the moment when her son got slapped.
She said that Will didn't just slap his son but also slapped her and the whole world. She didn't expect something like that to happen on such a prestigious stage.
As a mom, she felt that slap on her face, which was heartbreaking. She had never met Will in real and didn't know him.
She does know that Will had worked with Tony, and that was all. Chris's mom said that if she ever got a chance to meet Will, she didn't know what she would tell her, but she would ask him what was going on in his mind when he took such a big step.
Her son could get fallen after that slap, and Will might get handcuffed for his reaction. Chris's mom said that Will reacted after his wife Jada gave a side-eye look, which was unnecessary.
She was at her home watching it on TV when her son got slapped right in front of her.
She felt really helpless in her home and could not do anything except watch her son getting slapped.
Although Will got a boycott for what he did at the award function, Chris's mom thinks it was not enough for him.
Will won the Oscar, but because of his action, it was taken back, and the academy banned him from it.
Chris's mom told them that Oscar doesn't happen yearly, which was not enough punishment for Will.
After watching the interview with Chris, many people went against her and even asked questions like why she didn't teach her son not to make a joke about someone's insecurity.
Age
Julius died at the age of 57 years in 1988.
Net Worth
His son's net worth is estimated to be $60 million. He has managed to earn this fortune from his acting career.
Will Chris Ever Forgive Will Smith?
2022 Oscar will be forever remembered for the incident between Will Smith and Chris.
Chris made fun of Will's wife, Jada Pinkett Smith. Will came onto the stage and slapped him.
After that incident, Will publicly wrote a written apology to Chris on his Instagram.
Will was embarrassed by his action, but that incident pretty shook Chris.
He had not talked about it that much because he was not ready and needed time to process those things.
Chris has not filed any charges against Will, but it does not mean that he has forgiven him.
According to inside sources, Rock is still in shock and cannot imagine forgiving Will and being friends with him in the future.
Rock felt that it had left a stain on his career, and he won't be able to forget that incident.
He does not want that incident with Will to define him and his career.
Chris takes time to absorb things and is busy doing his comedy shows.
His brother Tony also did not accept Will's apology.
His brothers had a hard time seeing their brother go through hard times. His mom also broke the silence about that incident.
Will Shocked The World By Slapping Chris During The Oscars
Chris made fun of Jada Pinkett Smith's hair at the Oscars.
After laughing initially, Will walked on the stage and slapped him.
A longtime friend of Chris gave a statement that Chris had no idea about her condition.
Chris did not charge any assault against Will because he did not want to worsen a bad situation.
Half an hour after that incident, he won Oscar for best actor.
Weeks later, Will resigned from Academy after being banned from Oscar for ten years.
He gave an official statement about his act and was heartbroken as he betrayed the academy's trust.
Visit Doveclove For Spicy Articles Of Your Favorite Celebrities
Subscribe to our Newsletter