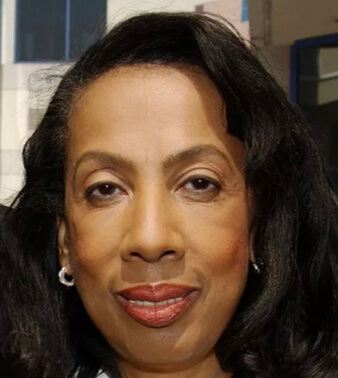 Rosalie Rock is the mother of American comedian, actor, and TV personality Chris Rock.
She is the wife of the late Julius Rock. She has seven kids with her partner. The children's names are Chris, Kenny Rock, Andre Rock, Brian Rock, Charles Rock, Andi Rock, Jordan Rock, and Tony Rock.
Her husband died at the age of 57.
She has acted in some movies. She is an American citizen.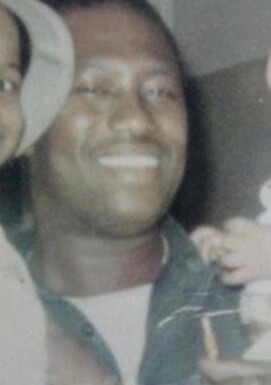 Son's Married Life
Chris is currently dating British citizen Carmen Ejoga, an actress and singer.
In the past, he has been married once to Malaak Compton, who is a businesswoman.
They started their married life on 23 November 1993. They ended their married life in 2016.
Their relationship started getting into trouble way back in 2014 as Chris tried to file a divorce against Malaak.
They have two daughters together, Lola Simone Rock and Zahra Savannah.
The major reason for their divorce was Chris's porn addiction, which brought differences in their marriage.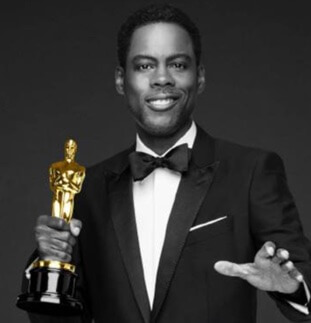 Rosalie's Doesn't Like Being Addressed As Chris Rock Mother
Rosalie gave an interview to the WPDE news channel where she talked about her way of parenting and gave some advice to other parents.
She was there at the parenting conference and firstly she told that she is so tired of being known as the mother of Chris Rock.
She told that besides being Chris's mom she has her own identity too and she wants to be acknowledged for that.
She wants parents to be their children's advocates. In this generation most of the children are in crisis mode, they are failing and she wants parents to work on that.
For a child, everything starts from their home, and their parents should be the ones to build them.
She told that young parents don't have any references and it has become important to educate young parents on how to be good parents.
According to Rosalie, young parents who have a child get busy in their careers and couldn't manage time for children.
Many parents tell Rosalie that the children of this generation are different that old children but she doesn't agree with that.
Children are still the same but this generation's parents choose different parenting styles to raise their children and there what they are doing is wrong.
According to Rosalie, she is a great parent. She has 10 children and she has managed them all successfully. She has written a book on parenting.
She wants to suggest to parents that they get only one chance to raise good children and that it is easy to build a child than to repair an adult.
Also, she wants to advise other parents that their children are their message, and where ever they go they will do the things that their parents have taught them.
Age
Rosalie was born on 15 February 1945, and her current age is 77 years old.
Net Worth
The net worth of her son Chris is $60 Million. He earns as being an actor, comedian, director, writer and producer.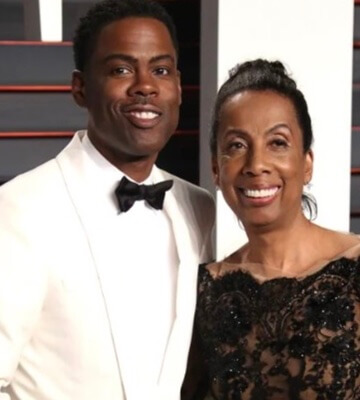 Chris Went To Therapy
Chris has had a pornography addiction for quite a long time.
This was one of the main reasons for his divorce from his wife after more than a decade.
It was always a problem in his life.
Hence when asked by the interviewer, he revealed that he has been taking therapy for quite a while.
He said that he went to therapy before Covid, on and off.
But after the pandemic, he went to therapy on a regular basis.
He attends therapy 7 hours a week.
Moreover, he also expressed that the only way to have an effective therapy is to never lie about anything to the experts.
He has revealed that he is no more addicted to porn. But he is continuing his therapy.
Chris Doesn't Like Masks
Chris gave an interview on Jimmy Kimmel Live in 2021.
He expressed that people become unpopular after they wear masks.
People don't recognize him after wearing a mask.
He said that it was not a great experience as he wanted to stay popular.
He also said that no one wants to leave their popularity.
Chris also expressed that the merits of wearing a mask are that he can openly say in the medical store that his private part is itching and he wants medicine for it.
Moreover, he also agreed with the interviewer that people are nice to them because they are popular.
If they were not popular, people would have been mean to them.
It proved in the Covid period as they were not respected or treated nicely while they walked unrecognized with masks on.
Chris Felt Dumb
Chris attended a party at the White House. It was the final party of Obama in the White House.
He hence went to the party.
While going to the party, he felt like the house was black heaven, and there were many black people.
As people were making groups and mingling, he and Michelle Obama met.
Chris is not a political person; hence he was not paying attention to what Michelle was talking about.
She was talking about the country and her plans, but Chris said to her that she would get a job outside in many shows and said that she would be all right.
Michelle then repeated to Chris that she was talking about the country.
She hence gave a bad look at Chris. Chris was embarrassed at that.
Chris felt as if he was the dumbest person at that moment.
Rihanna Didn't Noticed Chris
Chris gave an interview on The Tonight Show Starring Jimmy Fallon, where he talked about his new movie, and Adam Sandler also joined him in that interview.
Jimmy started the interview by congratulating them on their new upcoming movie on Netflix, "Tamborine."
Jimmy then praised Chris for his performance in Madison Square Garden theatre and said that he enjoyed the whole performance of Chris.
Chris's joke was so funny that Jimmy was unable to control his laugh. He enjoyed the whole show of Chris.
After that Chris recalled one of the jokes that he made about Rihanna. He mentioned that he was uncle zoned by Rihanna. He went to Rihanna but she didn't notice him.
Rihanna looked at Chris as she was looking at her one of her aunts. Chris revealed that he was not registered by Rihanna as a sexual being and he felt bad about that but the audience enjoyed his talks.
Jimmy then asked about their new movies to Adam. Adam opened up about him returning back to stand-up comedy and talked about the incident with Farley.
He revealed that Farley came out with underwear and he enjoyed that scene. Chris said that he and Farley were hired in the movie before Adam got hired.
But he knew that Adam would join very soon.
Serious About The Slap
Will Smith slapped Chris in the middle of the Oscar Awards.
It should have never happened on such a big platform and reputed show.
Chris then attended a stand-up comedy show after a week after the incident.
When asked about that incident, he revealed that he had prepared for that comedy show before everything happened, so he was not going to reveal it.
He did say that he was still in shock and still could not process what exactly happened in the Oscar event.
But he did say that he was going to talk about it in soon future.
He said that his talk about that matter would be more serious and somewhat funny.
Visit Doveclove For Spicy Articles Of Your Favorite Celebrities
Subscribe to our Newsletter