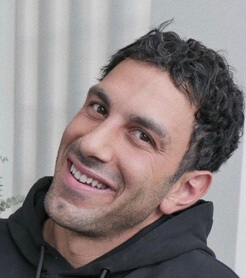 Jwan Yosef is a Swedish painter and artist. He was born in Syria. His father's name is Ahmed Yosef, and his mother's name is Hiba Hammoud.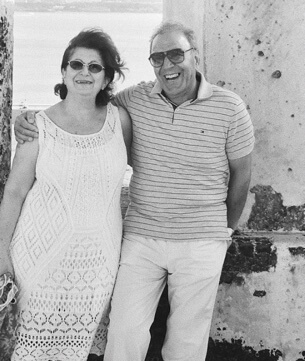 Is Jwan Dating Someone?
Jwan is married to Ricky Martin. His husband is a musician and actor. They exchanged their wedding vows in 2018.
They got to know each other through Instagram and started dating in 2016.
They are proud parents to their four children named Lucia Martin-Yosef, Valentino Martin, Renn Martin-Yosef, and Matteo Martin. The couple shares a very romantic bond.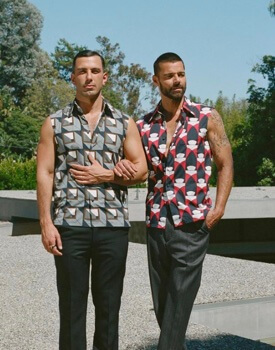 How Did Jwan Meet Ricky?
Ricky shared in an interview how he met Jwan. They connected through Instagram.
Ricky was impressed by his art. He found Jwan's name cool and wanted to see his face.
He fell for him when he saw his face. They started texting each other for six months.
After six months, Ricky flew to London to meet Jwan.
When he got off from the car and saw Jwan, he knew that he was the want with whom he wanted to spend the rest of his life.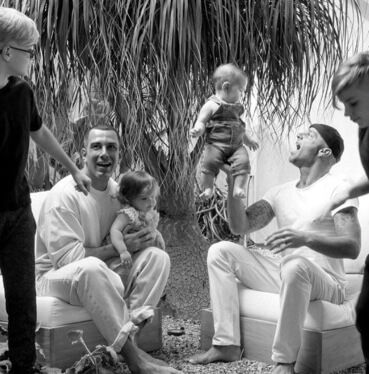 Age
Jwan is 37 years old. His height is 6 feet tall. He weighs around 80 kg.
Net Worth
His net worth is estimated to be $500 thousand. All his source of income is from his profession as a painter.
Ricky's Daughter Stop Him From Singing
Ricky spoke about his two-year-old daughter, who stops him from singing in an interview with Ellen.
During the lockdown, they spend a lot of time together. Out of four children, his daughter is the youngest one.
She is the boss of the house.
His daughter loves Cocomelon, and one day he tried to sing Cocomelon with her, and she immediately stopped him from singing.
She did not let him sing at all. All his other children let him sing, but her daughter is different.
Tour Of His House In Los Angeles
Jwan and Ricky showed their home. They said that they connected just because of art.
Jwan is an artist, and Ricky loves to collect art.
Ricky has a very old table that he bought in his first house. Jwan was a bit shy talking.
They showed their kitchen and disclosed that everything happens in the kitchen.
No matter how beautiful the other corner of the house is, everyone sits in the kitchen cooking, talking and gossiping at the end of the day.
Jwan showed his husband, Grammy. They revealed that they went house hunting. They saw 23 houses in three days.
When they walked into the house for the first time, they fell in love with the house.
They also have a movie theater in their house which is soundproof. They showed their master bedroom too.
They have chosen very intimate things for their room as they are very personal.
They showed the dream closet. They have a very spacious bathroom, and the bathroom is the size of a London flat.
They revealed their favorite spot, too, where they love spending time. They build a studio in their house.
They had a yoga room which they turned into a studio. They love the house, and their kids also love it.
Their friends come there to hang out.
Ricky also shared his future plan of building a studio room in an empty room.
They were very happy that they had found their dream house.
Visit Doveclove For Spicy Articles Of Your Favorite Celebrities
Subscribe to our Newsletter