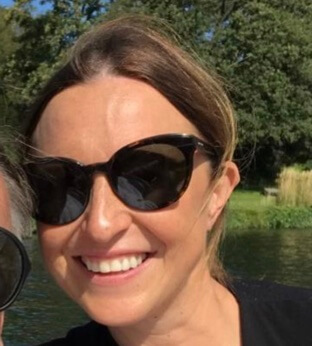 Kate Merson is the wife of footballer and manager Paul Merson. She was born and raised in England.
She used to work in various visual communication and printing organizations as she was interested in arts and designs.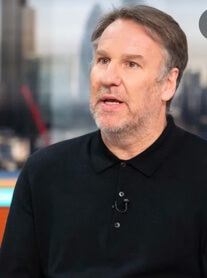 Marriage And Children
Kate tied the knot with her husband back in 2016. Paul is the father of three children and twin girls from his first and second marriage.
Kate and Paul share three kids.
Her husband was addicted to gambling and drinking and spent almost all of his savings on gambling, including the house deposit.
Despite that, Kate has been by his side.
Paul gradually overcame his addiction as he realized his addiction had reached way beyond his limit in lockdown.
Kate is managing all his expenses. She gives him a monthly allowance for his expenses.
She is controlling his addiction, and Paul is also working on it. The family currently resides in Southwest London in rented accommodation.
The two are happily married despite all the hurdles.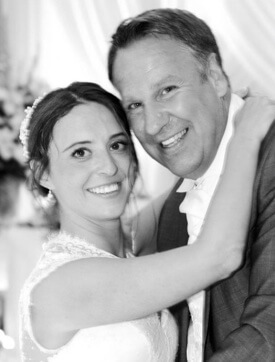 Paul Wedded Twice Before Kate Came Into His Life
He was married to Lorraine Fletcher in 1999. She was his childhood sweetheart.
They were married for a decade but parted ways after she could not handle Paul's addiction to drinking and gambling.
Their marriage began to crumble after he went to rehab to treat his drug addiction. They share three children. After his split from Lorraine, he tied a knot with Louise Merson.
She gave birth to a twin daughter. Their marriage also fell apart, and they got divorced in 2013.
The main reason behind their broken marriage was again his gambling addiction.
Age
Kate is believed to be in her early 30s.
Net Worth
Kate's net worth has not been disclosed. However, his husband, Paul has a net worth of $5 million.
He earned this net worth from his long and successful football career.
Paul Opened Up About His Addiction Problem
His addiction started when he was just 16 years old. He was a professional player in the Arsenal at that time.
The first person who noticed his problem was his Arsenal strike partner Wes Reed.
He went to meet Wes in North London. Wes was the guy who took him to his first bookies.
They caught up and talked about the times when they used to bet.
Reed revealed that he went on and on and lost everything back then.
Wes even brought photographs where Paul has seen playing cards with one of his friends, and Wes was lying on a bed.
Wes remembered that incident where his other friend was winning, and Paul was losing continuously.
Wes tried to stop him from playing, but Paul went on and on and kept losing. He lost around 8 or 9 quid.
Wes said that Paul had a mentality that either he would win all his money or else be going to lose all his money from the beginning.
Paul got emotional talking about his struggle and gambling addiction.
Wes comforted him, saying that he was proud that he had the strength to open up about his addiction.
He also went and met a psychologist and mapped his brain to pinpoint the neurological basis of gambling addiction and find his answer.
Paul Talked About A Funny Incident While Playing For His Team
Paul was playing against a team one time, and it was one of the best games in his football career.
Before changing, he picked up a lot of money and took that money to his locker room.
His coach came there and asked about it, and he said he had brought some money.
His asked his coach to look after his money and gave him his 30 thousand dollars.
His coach wore a tracksuit, and he stuffed his money into the bottom of his tracksuit.
When they scored a goal, he was on the sidelines, and when his coach jumped 50 dollar notes were all going down on the pitch, and Paul was like, that's my money.
Visit Doveclove For Spicy Articles Of Your Favorite Celebrities
Subscribe to our Newsletter