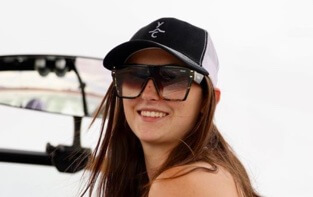 Lia Block is the daughter of the late American professional rally driver Ken Block.
Her mother's name is Lucy Block. She is also a teenage racing superstar.
She has two siblings, and she is currently 16 years old. She is an American citizen.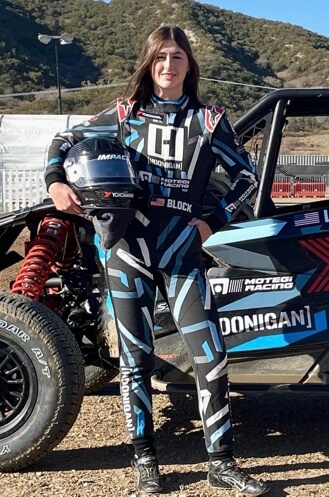 About Lia's Late Father, Ken
Ken was a professional rally driver well known for completing the Global Rally Cross Championship from 2011 to 2015.
Besides that, he was also the founder of DC shoes. He was born in the year 1967 in Long Beach, California.
He died on 2nd January 2023 after getting involved in an accident.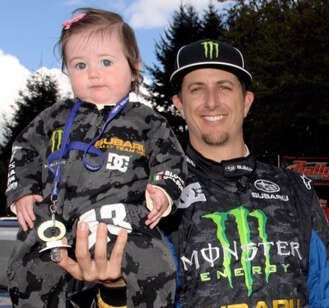 Married Life Of Ken
Ken was married to his wife, Lucy Block. They got married a long time back.
Ken and Lucy are parents to three children. Ken had shared pictures with his wife and children on his social media.
Ken and Lucy were together until Ken's death.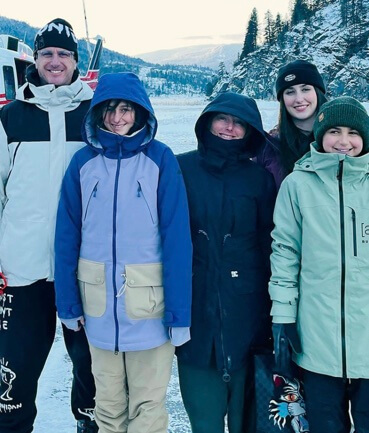 Age And Net Worth
Her father was 55 years old at the time of his death. He had a net worth of $100 Million. His source of income was rally driving.
Lia Got Her Biggest Birthday Gift
Lia celebrated her 14th birthday in 2020. Her father, Ken, provided her with her dream gift.
Lia has always been interested in riding cars and mostly drifting.
But she was not allowed to drift as it was risky. But on her 14th birthday, her father gave her access to his Fox Body Mustang 5.0 and sent her to get drift lessons with Vaughn Gittin Jr.
Lia was pleased about it as it was her dream. As she is a quick learner, she got her hands on the car too soon and learned essential drifting early.
Lia Built Her Car
Lia is just 16 years old, and she has already bought a car on her own.
As a racer since her childhood, she has been raised among the cars of her father, Ken.
And watching Lia following Ken's path, Ken was a proud father.
Before Ken died, he posted on Instagram how proud he was of his daughter Lia.
Not just Lia buy the 1985 Audi Quattro, she rebuilt the entire car on her own.
She changed the entire car by adding all the necessary gears for racing and removing the unnecessary ones.
The video of Lia modifying the car was released on Ken's channel.
Ken Made Billion From Scratch
Ken always wanted to work in the field he was interested in and started a business in the same field.
So he, with his partners, opened a DC shoe company. It was based on skateboarding and Motocross crowd.
He was so focused on brand-making that he even left the ownership stakes.
He took a loan of $10,000 to start a business. And from nothing, he and his partners made the company so big that the company's total net worth is in billion now.
He returned the money to his parents and provided them with more.
Ken Died In An Accident
Ken is king in car races, but his handling with a snowmobile is not so stiff.
Ken just had a regular ride in a snowmobile with his friends in a sloppy snow land.
Although the racer was riding in the group, he was lost in visions because he lacked proper visibility.
No one saw how he got into the accident. But it was stated that his snowmobile was tilted, and the same snowmobile crushed him.
He was so injured that he was stated dead at the scene. While everyone sympathizes with Ken's Death, no one has heard from his family.
Visit Doveclove For Spicy Articles Of Your Favorite Celebrities
Subscribe to our Newsletter