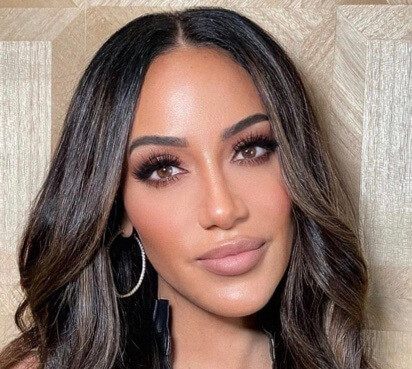 Melissa Gorga is a well-known TV personality, singer, author and businesswoman. She is a main cast member of The Real Housewives of New Jersey.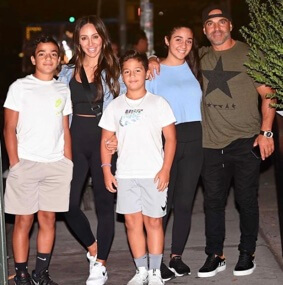 Marriage And Children
Melissa is married to Joe Gorga. They tied a knot in 2004. They were blessed with their first child in 2005.
They are proud parents of their three kids, Antonia Gorga, Joey Gorga, and Gino Gorga.
There was a rumor that Melissa had cheated on Joe twice, which affected their marriage, and the couple fought with each other.
But they made things work between them, and now everything is going great between the two.
They have been married for more than 17 years. They have a happy and healthy marriage.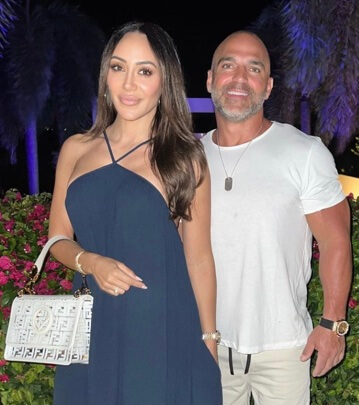 Who Is Melissa's Ex-Boyfriend?
Melissa dated Bryan Bowen before she got married to Joe Gorga. They dated each other for four years.
They were in a live-in relationship. Bryan goes by the name Mike in the show.
He suffers from a brain tumor and has gone through a life-threatening surgery.
After she met Joe, their relationship started to fall, and Bryan also started allegedly seeing other women.
Bryan claimed that she threatened him, saying she would marry a millionaire, referring to Joe Gorga.
He also said that Melissa fell for Joe after knowing that he had a big house.
Before that, she was not even interested in Joe while living with Bryan.
Later they broke up, and Melissa moved in with Joe.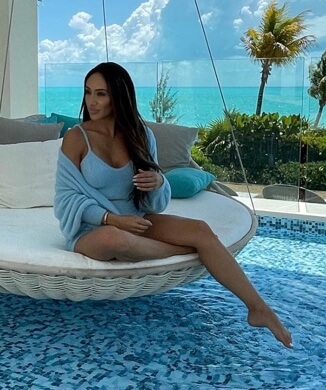 Age
Melissa is 42 years old. Her height is 5 feet 7 inches tall. She weighs around 58 kg. She was born to Anthony John Marco and Donna Marco.
Net Worth
Melissa's net worth is estimated to be $3 million.
She has managed to earn from the reality show The Real House of New Jersey.
Melissa Won't Be A Bridesmaid At Teresa Giudice's Wedding
Melissa is Teresa's sister-in-law, but they never have that friendship bond. In an interview, Teresa Giudice talked about her wedding plans.
She revealed that she would have eight bridesmaids in her wedding.
When Andy, the interviewer, asked whether any cast from The Real Housewife of New Jersey, including Melissa, would be among the eight bridesmaids or not, she replied Melissa wouldn't be her bridesmaid.
She said that it was not a big deal and that now she had said it on national television, Melissa would know that she won't be her bridesmaid.
Melissa Gets Honest About Where She Stands With Teresa Giudice
There was a reunion of New Jersey Housewife, and every cast was present at the reunion.
In an interview, Melissa breaks down about their explosive reunion.
She revealed that the upcoming season would have more truth than before.
She described that she and Teresa had been on that show for a very long time, and a lot of the audience would find their relationship confusing.
In the new season, their relationship is clear. She was happy that the reunion turned out great.
She shared her thoughts about not being her bridesmaid, but she was okay with that.
She said that everyone was rooting for them to be besties, but it never happened, and both of them are okay with the way it is. She said she would be attending her wedding.
Melissa Shared What She Keeps Inside Her Fridge
In an interview with Bravo, she showed what she keeps inside her refrigerator.
At first, she showed the sugary things that her kids like.
When her kids return from school, she does not like to feed those chips and cupcakes to them.
She like them to have a healthy diet, so she keeps fresh watermelon. She also has chocolate and corns.
In her next fridge, she keeps all her beverages.
She revealed that no Jersey household is complete without pork rolls.
Visit Doveclove For Spicy Articles Of Your Favorite Celebrities
Subscribe to our Newsletter