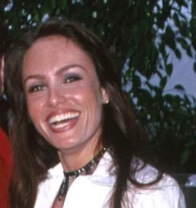 Michelle Laroque is the ex-wife of the late Steve Harwell, an American musician. Her ex-husband died on September 4, 2023.
They had a son Presley Scott Harwell, who is also no more.
About Ex-Husband
Steve was the former lead singer of the rock band Smash Mouth. He passed away at the age of 56 due to liver failure.
Smash Mouth was known for its hit songs like All Star and Walkin on the Sun.
Smash Mouth started in 1994 and gained popularity with Walkin on the Sun in 1997.
Their biggest hit, All-Star, came in 1999 and became widely recognized, especially after being featured in the movie Shrek.
Steve is the band's frontman. He started his music career as a rapper.
He decided to switch to rock music, forming Smash Mouth. In recent years, Steve faced health problems and some public controversies, including performing at a significant event during the COVID-19 pandemic without safety precautions.
In 2021, Steve retired from the band, and Smash Mouth continued with a new lead singer named Zach Goode.
The band Smash Mouth continues to perform with their new lead singer, Zach Goode, carrying on their musical legacy.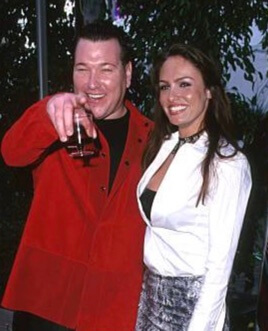 Her Son Passed Away From Leukaemia
Steve was married to Michelle in the early 2000s. They had a son named Presley Scott in 2001.
Sadly, their son died from Leukaemia when he was six months old.
Afterward, Michelle started a foundation to find a cure for Leukaemia. After that, they got divorced.
Age
Michelle was born on June 15, 1972. She is 51 years old as of 2023.
Net Worth
Steve's net worth is about 2.5 million dollars.
Did Steve Married Again?
In 2019, Steve got engaged to Esther Campbell, but she filed a restraining order against him, saying he was verbally and mentally abusive.
Esther had also filed a restraining order in 2019, citing issues with Steve's alcohol abuse.
She said he went to rehab, but after returning, he damaged her phone and took her car keys, leaving her windows open in the rain.
In October 2021, during a concert, he slurred his words and behaved strangely, which raised concerns about his health.
His manager later revealed he had health problems, including Wernicke encephalopathy and cardiomyopathy.
After that, Steve retired from his music and moved to Boise, Idaho, where he found a woman named Annette Jones.
They were planning to get married, but sadly, he passed away in 2023.
Controversial Things Of Steve
Some people are bringing up controversial things about the late singer Steve.
Like an incident where he made a Nazi salute at a concert and comments about COVID-19.
In 2021, at a concert in New York, Steve was accused of giving a Nazi salute and making threatening statements to the crowd.
The band said it was because of his health issues. Steve was having a heart condition.
He also struggled with alcoholism. He faced criticism for performing at a big event in 2020 during the COVID-19 pandemic, where he shouted, "F*** that COVID s***!"
Some people were upset because not many people were wearing masks or distancing.
People are now discussing these controversies after his death.
Others are mentioning his support for the LGBTQ community, especially transgender people.
Experts say that discussing both the good and bad parts of a celebrity's life after their death is essential, especially if they did things that hurt people.
Digital media has changed how we talk about celebrities when they die, and people can immediately discuss the positive and negative aspects of their lives.
Visit Doveclove For Spicy Articles Of Your Favorite Celebrities
Subscribe to our Newsletter