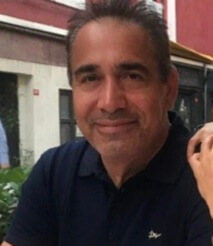 Mike Asghari is the father of Iranian Fitness Model Sam Asghari. Mike is married to Fatima Asghari.
They together have four children, three daughters and a son. Sam is their only son. They have a daughter named Fay Asghari.
He migrated from Iran to the United States several years back.
Mike is an American.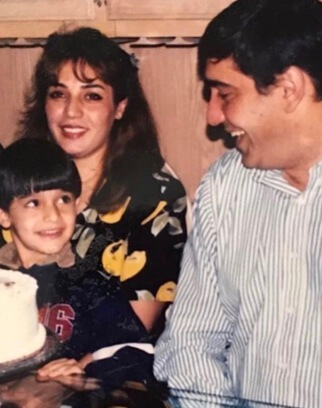 Son's Relationship Status
Sam has been engaged to actor and singer Britney Spears.
They both got engaged in 2021 after dating for 5 years.
They first met on a music video shoot for Britney's song.
Britney approached him after 5 months of the shooting as she found his number and thought he was really cute.
They then started dating each other and kept their relationship private for quite a while.
But later, they posted some pictures together which revealed their relationship.
Despite their age gap, they are happy with each other.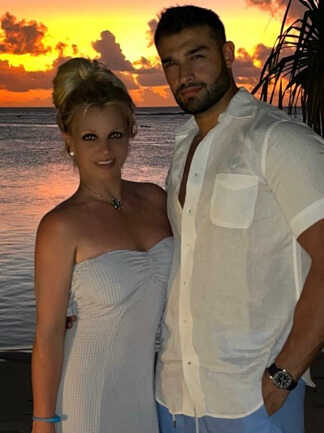 Sam Was There For Britney In Her Hard Times
Britney just started her Piece of Me Tour in July of 2018 when her father got ill after four months of tour.
This forced Britney to take a break from her career.
Not only was she forced to take a break from her career, but she was also mentally broken as well.
She had to go through mental treatment. It was a hard time for her, but Sam was there for her. He showed his support to his partner.
Sam posted a post saying that Britney joining the mental treatment was not a sign of her weakness but was a sign of her strength.
She has inspired a lot of women.
Sam was there in every situation for Britney, and hence she posted a picture of them together saying I love this man just after being released from the treatment.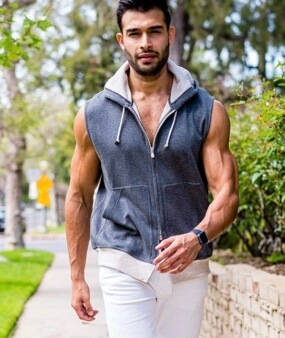 Age
Sam is 28 years old. His height is 1.88 meters.
Net Worth
The net worth of Sam is $2 Million. His main source of income is being a professional model.
Sam Lets Britney Decide Their Social Media Content
Sam and his to-be wife Britney had been putting out some cute couple content in their social media by working out together.
They seem to enjoy making content. But Sam revealed that he was just an actor in all of the videos of them.
She lets Britney decide what should they do, what are the act to perform and everything.
Sam considers Britney a really creative lady.
Not only does Sam get along with Britney, but he also revealed that he is comfortable with her kids as well.
Sam Is Not A Glamorous Guy
Sam has told in an interview that he is not the kind of guy that knows about fashion or glamour.
Although he is from the glamour industry, he believes in dressing based on comfort.
In carpet moment as well, he said that he doesn't wear glamorous stuff, but that night, he was styled by Donatella Versace.
He felt honored about that as per his statement.
Sam Was Not Good At Science
As a child, Sam revealed that he was not good at science.
He did do a dissection of cat and squirrel as a part of the study.
He was never interested in going into the field of medicine, but according to him, his sister is an expert in medicines.
One of his sisters is a forensic scientist who works with DNA, and another one has done a major in microbiology.
He did express that he would definitely be a doctor if it was for a movie role, but for a profession, he prefers being an actor.
Sam Caused An Accident
Sam just bought a jeep for himself, and just after two weeks, he fell into an accident.
His jeep was damaged, and so was the car that he crashed into.
It was a minor accident, according to him, and there was nothing to worry about.
He was fine, and so was the driver of another vehicle. He also agreed that it was his fault.
He didn't take the accident seriously as it was a very minor accident, and he thought he should not be thinking much about it.
Rather he believes in thinking positively in life and enjoying life.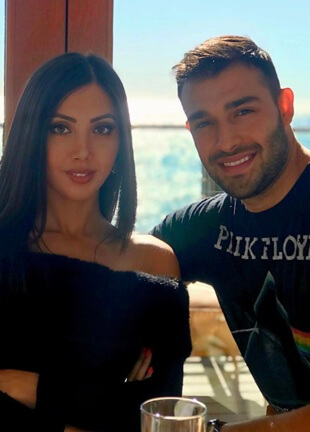 Visit Doveclove For Spicy Articles Of Your Favorite Celebrities
Subscribe to our Newsletter