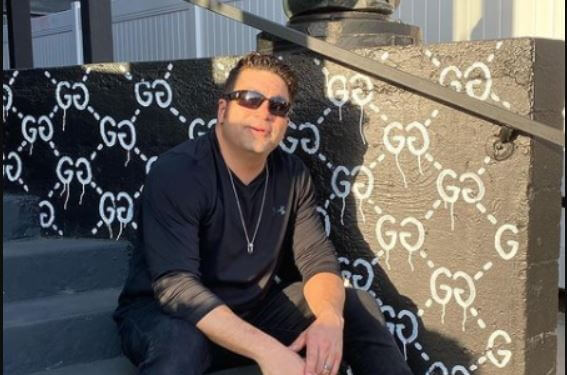 Monty Lopez is an American Tiktok Star. He is an influencer.
He is the father of very famous Tiktok superstar Addison Rae.
Monty early education and career
Monty went to the University of Southwest Louisiana. After this, he graduated from the University with honors in literature in Lafayette, Louisiana.
He started his career as a general manager in Lousiana in 2007 January.
He was the GM at Atchalaya Homes; after five years and eight months of working, he left this job.
After this, in 2013 January, he again worked as a GM in Oak greek home center, which he left and worked as a GM associated with Clayton homes.
He is associated with Wiliam Morris Endeavor(WMR), a private holding company in America formed for talent and media agencies in Los Angeles.
Relationships, wife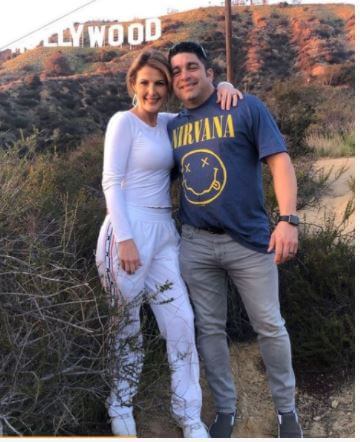 Monty is married to his beautiful wife, Sheri Nicole. Sheri is now 41 years old and is also a TikTok star.
The couple has two other kids besides Addison, Lucas, and Enzo.
He posted this adorable picture of the couple in January 2020 in front of the famous Hollywood sign.
Monty and Sheri couple goals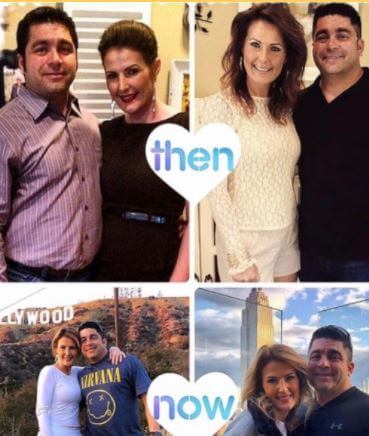 Monty and Sheri have been together for more than two decades now.
Their wedding's exact date is unavailable; it is predicted sometime after their first baby daughter.
On one of his Instagram posts, he says that when he saw and met Sheri for the first time, he knew she was the one !.
This couple was very young when they had their first baby, Sheri was 21 years old, and Monty was 25.
Nervousness while taking lie detector test
Monty's daughter Addison gave an interview in Vanity Fair where she took a lie detector test. In that interview, Addison was asked some personal and professional questions by an interviewer, for which she had to give a very honest and true answer.
The interviewer began with her introduction, where she asked her about her name and age, which answered yes. Then she was asked about her social media if she checked on her follower and whether she had unfollowed someone or got caught.
She was kind of embarrassed with that question, but she truthfully answered with a yes.
Then she was asked about the show The Hype House and whether she would watch it or not, and she wanted to be a part of the show.
She kindly said she wanted to be in The Hype house when she was in school but talking about watching a show, and she wasn't sure about it as she felt sleepy while watching some shows.
Then she was asked about people above 30years making TikTok disgust her or not. For that, she said no, which was true.
But when she was asked about her parents making TikTok disgust her or not, she said no at the beginning, which was detected as she was lying.
After that, she surprisingly said that her father's posts or contents cringe her because he posts anything that makes no sense.
Then the interviewer asked her about her keeping thought on being friends with her ex is good. For that, she said yes, as the beginning of friendship depends on the ending of a relationship. She was quite confused while answering this question.
To know more about the interview, check the link below.
Why Addison Rae does not have her dad's last name
People often question Monty being Addison's biological father because Addison does not have Lopez as her last name;
Monty and Sheri were not married when they had Addison, so they decided to give Addison her mother's last name.
When his daughter was two years old, they got married and decided not to change her name.
Father gives Addison a huge surprise on her birthday
Monty Lopez surprised his amazing daughter by gifting her Tesla X wrapped in a bright pink color.
He asked his close friend Victor of auto shop RDB LA to give Addison her dream car in pink, which matches her bubbly personality.
She posted a picture with her shiny car, wearing a matching outfit on January 6, 2021.
Monty humorously mocks his daughter Addison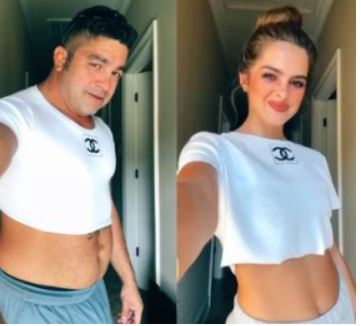 On this TikTok video uploaded by Monty mocks his daughter by dressing up like her, wearing a Chanel crop top and gray sweatpants.
He even dances like Addison in the song "work it."
He folds his shirt to make it cropped and starts dancing like a teenage girl with cute expressions.
He is a fun dad, and Addison also features her funny dad on her TikTok videos.
Monty Lopez is proud of her daughter
Monty Lopez gave an interview to The Life Of Kevin Wong in 2021. Since it was a high Covid phase, he maintained distance with the reporters saying then to take it easy.
He told them constantly to maintain distance in a fun vocal. He was up for dinner with a company.
He was constantly wearing a mask for the Covid protocol, and he seemed happy.
Monty's daughter was then presented with the kid's choice award. The reporter asked about Monty's feelings towards his daughter, Addison Rae.
He then revealed that he was too proud as a father for his daughter's height. He couldn't believe that his daughter was doing amazing things.
He also said that he texted his daughter after the award function about how good she looked, including her dress up and hair.
She dyed her hair which looked amazing on her. The interviewer didn't realize that she dyed her hair, for which Monty asked if the interviewer had even watched the program.
After that, Monty joined the dinner after sanitizing himself. He was also asked about a boxing match that would happen the next match.
He remained quiet and said he didn't want to have conversations on that subject as it can only keep him in controversy.
He was also asked about another celebrity Charlie. He also denied talking about that matter because of the complexities that can come to him after that.
He was having fun talking to the interviewer Kevin and was respectful throughout the interview. He was also maintaining social distance with people.
Net worth and income sources.
Monty's net worth is estimated to be $700k. His income sources are Tiktok, social media, and acting.
He earns $3,061 - $5,101 per TikTok posts .
He earns $1,002 - $1,670 per Instagram post, and his salary as an actor is estimated to be around $19k to $208k
| | |
| --- | --- |
| net worth | $700k (estimated) |
| income sources | acting, social media |
| income per post on instagram | $1,002 - $1,670 |
| income per posts on tiktok | $3,061 - $5,101 |
Age, height, weight
Monty was born on November 24, 1975, making him 45 years old.
He is a Sagittarius.
His height is 5 feet 10 inches.
His weight is 88kgs.
He has 5.1 million followers on Instagram and 335k followers on TikTok.
He is a fitness fanatic.
He has a tattoo on his torso, which says "Lopez."
Visit Doveclove For Spicy Articles Of Your Favorite Celebrities
Subscribe to our Newsletter