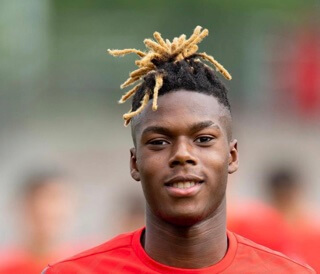 Nico Williams is a Spanish professional footballer. He currently plays for Atheletic Bilbao in the position of the winger.
He is also on the national team and plays for Spain. He was born to his parents, Felix Williams and Maria Williams, in Pampeluna, Spain.
He has an elder brother named Inaki.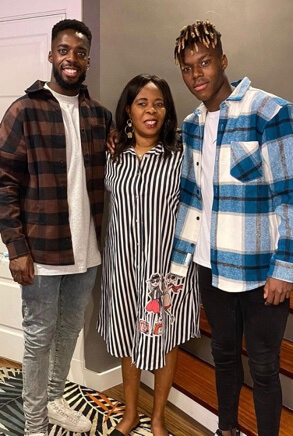 Relationship Status
Nico is very private about his love life, so it's unknown whether he has a girlfriend.
Age And Net Worth
Nico is 20 years old. The net worth of Nico is 4 Million euros.
Nico Believes That No One Is Born Racist
Nico has played for several teams, and he also plays for the Spanish national team.
He is frequently exposed to media, and many people come into his life.
When asked if he had ever faced racism in his life, he said he had never faced racism.
He did admit that his brother had faced racism a few times, but that really bothered his brother.
Related: Who Is Gavi's Girlfriend?
But for him, he doesn't find it quite surprising. He knows that racism is wrong, but he also believes that no one is born a racist.
He thinks that a proper education from childhood can change the scenario of racism.
If people are taught good things from the beginning, they become great people.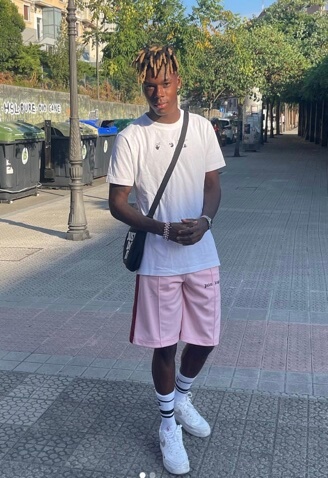 Nico Made His Brother Proud
In an interview, Nico's brother Inaki William revealed that Nico had always dreamt of playing football as a professional.
He never thought of anything rather than football. Nico also wanted to be like his brother at some point in life.
Nico was just a kid when his father went far away for some years.
In that period of time, Inaki became the father figure of the attacker. He really took care of everything for Nico.
More: Who Is Dani Olmo's Girlfriend?
And now, Nico is playing aside his own brother. So seeing his own small brother beside him really made Inaki proud.
Moreover, he was happy that Nico made it this far as he had dreamt.
Nico's Parents Were Abandoned
Nico and his brother were not born yet at the time when their parents faced the true horror of their life.
They decided to move away from Ghana to get a better life for themselves and their coming generation.
They found a cheap way to get out of the country, and that was through the Sahara desert.
But unfortunately, they were the victim of trafficking.
They, along with 40 other people, were left in the middle of the desert with nothing and nowhere to go.
The only option for them was to walk out of the desert. Many people died of hunger, whereas many died due to the climate.
But Nico's parents survived by drinking their own urine. They successfully came out of the desert.
Nico Didn't Pass The Ball To His Brother
Nico always sees his brother Inaki on TV playing football, and he always feels pretty amazing about it.
And now, playing along with his brother is something that he feels special about.
He really feels proud of himself. But in an interview, Inaki revealed that Nico once didn't pass the ball to Inaki even though he was asking for it.
He said he could have made a valuable difference in the game if only Nico had passed the ball.
But Nico expressed that he never heard his brother at that match and his intention was not to be selfish.
Visit Doveclove For Spicy Articles Of Your Favorite Celebrities
Subscribe to our Newsletter