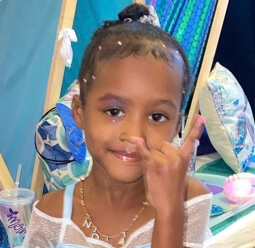 Nova Whitfield is the daughter of D.C. Young Fly, who is a famous YouTuber. Nova's mother is the late Jacky Oh.
She has two siblings, Nala Whitefield and Prince Nehemiah.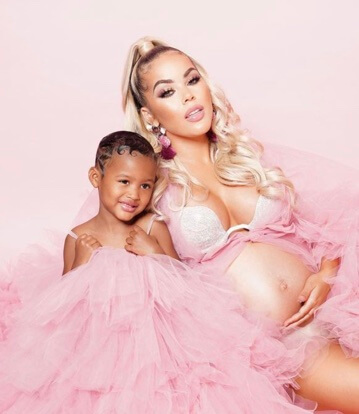 Death Of Her Mother
Her mom, Jacky Oh, who was Young Fly's partner, died due to complications from cosmetic surgery.
She had a procedure in Miami where fat was removed from one part of her body and transferred to her buttocks, commonly known as a BBL.
She died because of cosmetic surgery. After the surgery, she was given some medications, including antibiotics, painkillers, and anti-nausea.
But she started getting a severe headache and went back to the surgeon.
She also got a massage to help with the pain and was told to stop taking one of her medications.
On May 31, Jacky felt her head was burning and had trouble speaking.
Her aunt called 911 but became unresponsive and was pronounced dead at the hospital.
The autopsy showed swelling in her brain and bleeding in the skin around her torso.
Before her death, she had mentioned on social media that she was in the city for a mommy makeover with a specific doctor, Dr. Zachary Okhah.
He didn't directly address her situation but said his office follows high medical standards.
Young Fly, the partner of Jacky, paid tribute to her online and at her funeral. She has three children with her partner.
Many people attended her funeral, and her casket was brought in on a horse-drawn carriage.
Jacky's beauty brand, J Nova Collection, saw a massive increase in sales after her death, with over 2000 orders in just two weeks.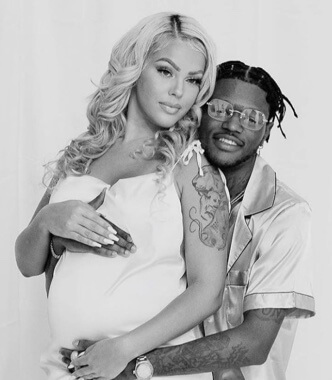 Young Is Sad About The Loss Of His Partner
Young Fly is still very sad about losing his partner, Jacky Oh. She passed away a few months ago.
They have three kids together, and he is trying to stay strong for them.
He believes in the power of God and prayer to help him through this tough time.
DC mentioned that even though he seems strong in public, he does cry and feels very emotional in private.
People may want to see him cry, but he doesn't want to show it on camera.
He also mentioned that it is hard to know how their kids handle this situation unless they have been through it.
But he is confident that they will get through it together. DC and Jacky first met in 2015 and started dating.
They have been part of the Wild 'N Out show together.
Jacky passed away in a hotel room in Miami, and her memorial service took place on June 11 in Atlanta.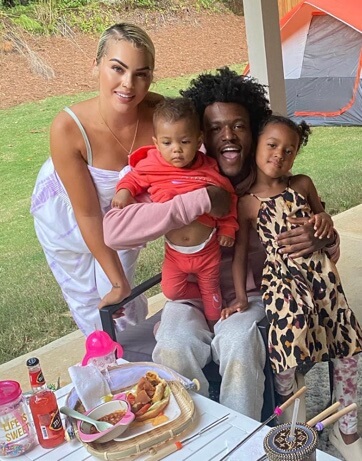 Age
Nova was born on October 30, 2016. She is six years old as of 2023. Her birth sign is Scorpio.
Net Worth
Nova's father's net worth is about $2 Million.
Young And His Siblings Age Difference
Young Fly was born in Atlanta on May 2, 1992. He gained fame through social media platforms like YouTube and Instagram.
His parents are Solomon Whitefield and Betty Whitefield. They divorced in 2006.
His mother played a significant role in his career, and Young Fly values her support.
Young has a mixed racial background with African American and Brazilian ancestry.
His father was born in 1931 in the USA and passed away a few years after his divorce from Young Fly's mother.
His father was 61 years old when Young was born in 1992. DC is very close with his mother.
He revealed in an interview that he comes from an older family where his oldest siblings are in their late sixties.
He is the youngest of six siblings and grew up surrounded by older family members.
Visit Doveclove For Spicy Articles Of Your Favorite Celebrities
Subscribe to our Newsletter