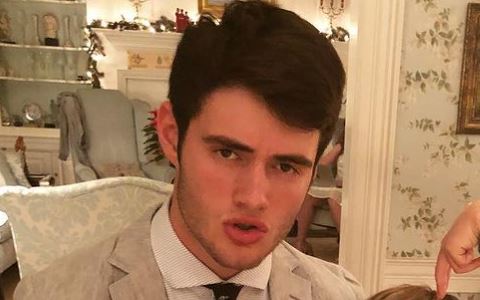 Oliver Mustafa Oz is the son of a Turkish-American television personality and professor, Mehmet Oz.
His nationality is American.
Who Is Oliver's Girlfriend?
Oliver Mustafa Oz is a young and handsome man. So, it is almost impossible for him to avoid romantic affairs.
Once he was a teenager, he was caught by his father on a romantic baking date with his girlfriend.
Currently, he is dating Katie Flinn, and they seem to be head over heels in love. The couple seems to enjoy music and dancing together.
They also relish hot coffee dates in winter while taking a walk down the street.
Oliver recently wished Katie a happy valentine's and expressed how much he missed her.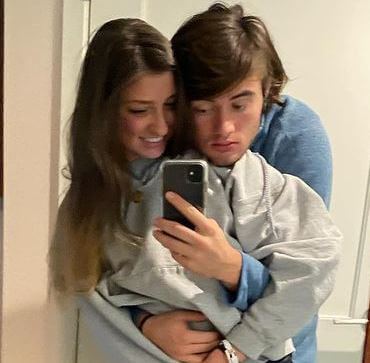 While Katie is a private person, Oliver does not shy away from posting about his girlfriend on his Instagram account.
Oliver's Appearance In Dr. Oz
Oliver made an appearance in his father's show, Dr. Oz, when he was a teenager.
This was not his first time on the show, but it was memorable because the father-son shared some details about their family dynamic.
He revealed that he and his father, Mehmet, love meat and cooking, but his mother and sisters prefer green and leafy vegetables.
Mehmet also said that Oliver and his mother used to fight all the time about the food.
So, to share their love of meat and cooking, Oliver and Mehmet showed the audience their recipe for a grilled steak and cauliflower mash and allowed them to taste it.
Their dish in the show was met with love and positive responses.
Oliver Is In Love With Nature
Oliver and his father, Mehmet, appear to be very outgoing and sporty. They indulge in various physical activities like traveling, hiking, skiing, swimming, among others.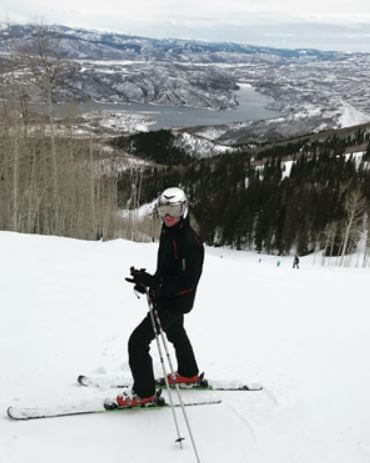 One particular hobby that they jointly share is fishing. The father-son duo regularly goes on trips to fish together, as seen on Oliver's Instagram.
They seem to be quite skilled in fishing as they have been catching various types of fishes.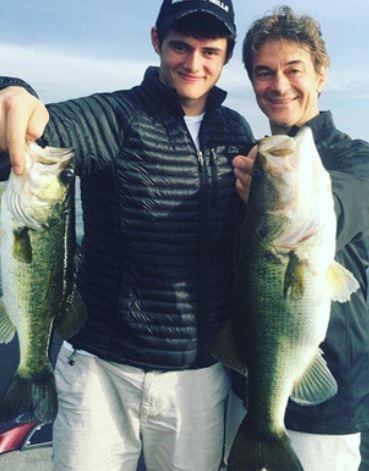 Oliver has traveled to different places like Hawaii, Spain and is fond of animals too.
He likes to visit animal farms and pose for pictures with dogs, goats, and chickens. He also keeps bees harvesting their honey.
Oliver Opens Up About The COVID-19 Pandemic
Oliver Oz is currently a junior at the Ivy League College, Harvard. He had to shift from physical classes to small classes due to the deadly COVID-19 pandemic.
In an article written by him for the Washington Examiner, he shared his thoughts about his generation's role to prevent the spread of the deadly virus.
He shares that his generation can contribute a lot to the pandemic. Seeing some of his peers/students take this opportunity to travel for cheap flights and accommodations is enraging.
He explains that young people are the perfect vessel for the virus as they have an impeccable immune system and are bound to put other people at risk.
So, he pleads his generation to make a difference in this pandemic by staying indoors.
He says that if his generation wants to be remembered as intelligent, compassionate, and courageous, they need to change the economy, politics, climate, and the pandemic.
Oliver, The Only Son, And Brother
Born to the TV show's famous host, Dr. Oz, and his wife, Lisa Oz, Oliver is the only son of the family. He has three sisters named Daphne, Arabella, and Zoe Yasemin Oz.
Like his father, Oliver's sister, Daphne, hosts a television show and is an author. She is married to John Jovanovic.
Likewise, Arabella is an actress and author too. She has been credited as the miniseries' writer, Chapter, and has made appearances in some movies.
Unlike the two sisters, Zoe is mainly involved in sports. The siblings seem to be very close and post about each other on their social media accounts frequently.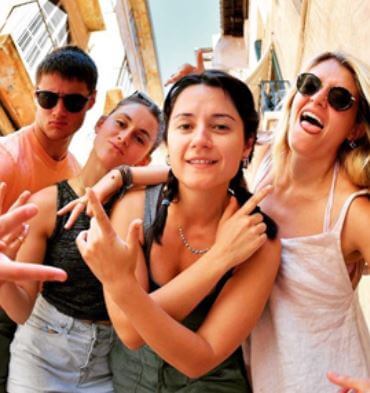 Through Daphne, Oliver is an uncle to four children.
Net Worth
As Oliver Mustafa Oz is not a public figure, his net worth is not known.
But, his father, Mehmet Oz, holds a net worth of $100 million. His income is structured as shown below:
| | |
| --- | --- |
| TV shows, Teaching | $20 million |
| Endorsements, Sponsorships | $2,197.5 - $3,662.5 |
Age, Height, And Weight
Oliver Mustafa Oz is 22/23 years old.
His height and weight are yet to be revealed.
He has black hair and dark brown eyes.
Visit Doveclove For Spicy Articles Of Your Favorite Celebrities
Subscribe to our Newsletter