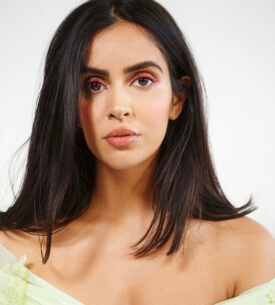 Parveen Kaur is a Canadian actress. She is well known for her role play as Saanvi Bahl in Drama series Manifest.
She was born in the year 1988 in Okanagan, Canada.
She has her birthday on 19 October. She came from a Punjabi Sikh family.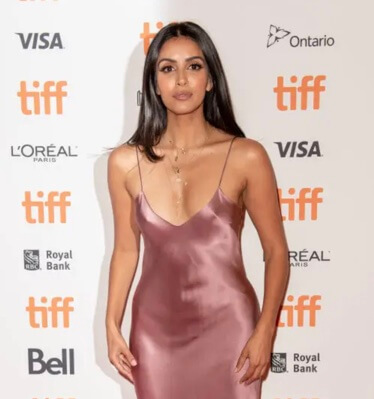 Is Parveen Gay?
Parveen's character Saanvi is portrayed as bisexual in Manifest, making many people question her sexuality.
She is straight by her sexual orientation.
Parveen and her co-star Josh Dallas had great chemistry on screen, which also made the rumor that they might have been dating in real life.
However, they both are only good friends to each other.
Relationship Status
Parveen is not married yet, but she is currently dating. She is in a relationship with her partner Reza Dahya. They have been dating each other for a long time.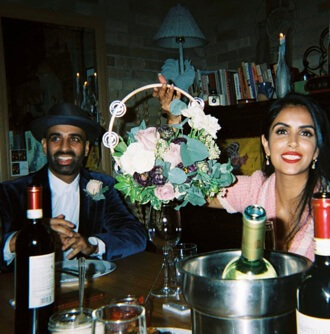 Parveen's boyfriend is a photographer and a director. As Parveen likes to keep her personal life away from the spotlight, it's unclear how and when they exactly met, but by 2013, they were already in a relationship.
Parveen and her boyfriend shared each other's photos on their social media, but it seems like Parveen has now removed pictures of Reza from her Instagram.
Age And Net Worth
Parveen is 34 years old. She has a net worth of $3 Million.
Parveen Regrets Not Taking Her Dog
Parveen attended a dog show a few years ago, it was her first time going on the show.
She talked about Indian culture and said that according to Indian culture, dogs were not allowed in the house, but now it's changing as many people in India are raising dogs.
Her dad had a dog when he was in India, but her mom doesn't like dogs.
Parveen shared that she has a dog too. It was her first time seeing dogs walking on the red carpet, but she didn't bring her dog.
Her dog has a very playful and mischievous nature, and as the show was being judged, she thought, she might get kicked out of the show because of her dog's behavior.
She got scared that she won't be able to see the show, but after getting into the show, she regretted not taking her dog to the show.
She hoped to bring her dog next year if she gets invited again.
Parveen Got Inspired To Act Because Of A Friend
Parveen is known for her appearance in Manifest. She joined the acting industry when she was in her 20s. Before that, she had other goals in her life.
She never thought of acting unless one of her friends told her that she was good at acting and should try acting.
She was a high school dropout and was living alone. So when her friend told her about acting she immediately thought of getting into it.
Sadly her mom and dad weren't happy about her acting career.
They wanted Parveen to have a well-settled job like a doctor or lawyer, but she chose a different path.
Parveen Has To Prepare Herself For Shoot
Manifest series has been a breakthrough for Parveen and she nailed her character.
Everyone in the series seems to have great chemistry, and Parveen revealed they have the same bonding off-screen too.
They hang out every time, and coordinating with each other has been her way of preparing herself for the shoot.
She loves what she is doing, and always tries to give her best to make her character play look good.
According to her, every actor has their way of dealing with the preparation, but for her collaborating with people and being focused is the way to prepare, and as it's her biggest show, she doesn't want anything to go wrong.
Parveen On Her Role As Sanvi
Parveen nailed her character play as Sanvi on Manifest. She gave an interview with The Gate where she talked about her character.
She shared that she was impressed when she read the script of her character and liked it very much.
She explained her character, saying that Sanvi lost something valuable and the person who took that from her was her boss, and her whole story is based on who will believe her.
She also revealed that the writer changed many things about her story just a night before the shoot.
The very first thing she liked about playing Sanvi is she is tough and resilient.
Secondly, she likes her character being a doctor, and she is brilliant.
Visit Doveclove For Spicy Articles Of Your Favorite Celebrities
Subscribe to our Newsletter