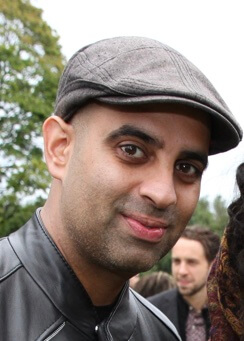 Reza Dahya is the boyfriend of Canadian actress Parveen Kaur. He is known as the host of OTA Live on Flow 93—5FM in Toronto.
He is a film director by profession. They have been dating each other since 2013.
He posted a post tagging Parveen on his Instagram for the first time in 2013 with a cute message.
He loves photography, and he is also into learning portraits. He is of Punjabi descent, and his partner is also of the same ethnicity.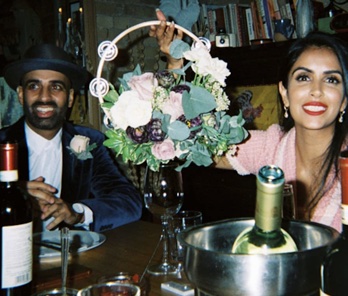 Parveen Shared Her Thoughts On The Ending Of The Show Manifest
Parveen is best known for playing the role of Saanvi in the Netflix supernatural drama series Manifest.
She was part of the show from beginning to end.
The show aired in 2018, and its last season aired in 2022, but part two of the previous season is yet to be released.
In an interview, Parveen said it was a bittersweet moment for her.
She added she felt like graduating from college as she has been working with the cast for five years.
She mentioned she was sad, but she was pleased with the appreciation and love the show got over the years.
She said that the show ended on a happy note. She added the show is still not over, as part two is yet to come.
She revealed that she was proud of the show because it became a topic of conversation among the audience, and it changed how people viewed television as a whole.
Age
His partner Parveen is 34 years old.
Net Worth
His partner Parveen's net worth is estimated to be $3 million.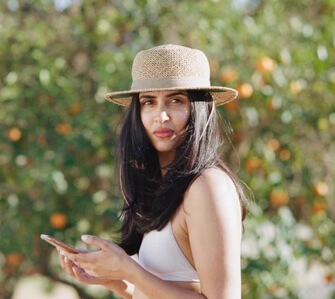 Parveen Revealed Her Most Memorable Moment From The Show 'Manifest'
Parveen shared that the most memorable time for her was when the show's cast came together in the season finale.
She said she had not worked with some cast members and was excited to do some scenes with them.
She added people would love to see all the cast come together on screen.
She further shared that the cast from season one, including the passenger from the plane, appeared in the final season.
She said the shooting took a large scale as the cast was enormous. She enjoyed that a lot.
Parveen Loves Her Dog
Parveen said her dad grew up with a dog back in India. So, she got lucky to have a dog at her house as her father allowed her, but her mother was against it.
Parveen said that it was taboo to have pets in your house in Indian culture, but time has changed now.
She added that dogs should be allowed to be on their own, need discipline, and deserve love from people.
She said her dog is very playful and friendly because whenever he sees another dog, he howls and wants to play with them.
She revealed her dog is not quiet and calm. Her dog is a mix of a miniature Pinscher and a pug.
She said he is very energetic and vocal. She shared one incident when her dog ran into the fans.
She shared that the gross thing that he did was eat his vomit. She revealed that one time her dog ran over the street, and she was so mad at him.
She said she was so mad that she couldn't look at his face for two days.
She was mad because she thought that something terrible might have happened if a car hit him.
Visit Doveclove For Spicy Articles Of Your Favorite Celebrities
Subscribe to our Newsletter