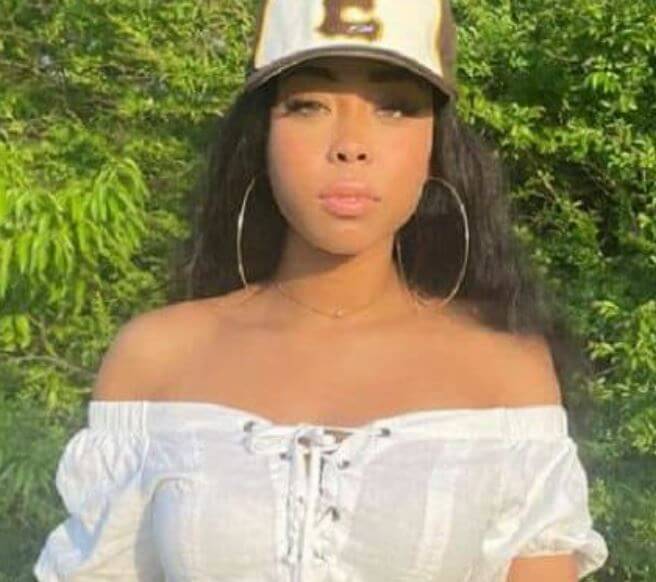 Puma Sabti Curry is a model and daughter of famous American singer, songwriter, record producer, and actress Erykah Badu, who has an impact on R&B. Puma was born on the 5th of July, 2004 in Dallas, Texas, U.S.
She was born to her mother Badu and father Tracy Lynn Curry, who is an American rapper, songwriter, and record producer well known by his stage name The D.O.C. She holds an American nationality.
Her siblings are Mars Merkaba Thedford and Seven Sirius Benjamin.
Her grandparents are Kolleen Maria Gipson and William Wright Jr.
About Puma Sabti Curry
Puma is a model, and she also wants to pursue her career in the music sector. Currently, she is just too focused on modeling, and apart from that, she keeps sharing her singing talent with the world.
She is also on TikTok, from where she keeps sharing her singing talent with the world. She also spends most of her time in that app making singing videos and sharing them with the world.
She also has her fan base, and all of her fans want her to release her album as they all know she is a great singer, just like her mother.
She used to have 74k followers on Instagram, but she is not currently that active on Instagram. Her main account cannot be found on Instagram either.
She often used to collaborate with her mother for a high-fashion photo shoot, and they have also sung the song Bag Lady together.
Early life of Sabti Curry
Sabti was born on the 5th of July, 2004, in Dallas, Texas, U.S.
She was born to her mother Badu, who is one of the most popular music artists from America, and she was into arts from an early age. She is currently well known for her soulful music style.
And her father is The D.O.C, who is an American rapper, songwriter, and record producer.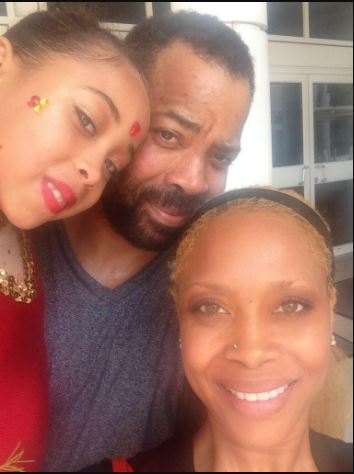 She grew up with her siblings; they are older brother Seven, whose father is Andre 3000, and younger sister Mars, and her father is Jay Electronica.
About the parents of Puma
Puma was born to her mother Badu and The D.O.C, who are not married, but they share parental responsibilities for her. They were once partners and shared a daughter Puma.
The D.O.C wanted to get them a reality show, but Badu was not interested in that as she wanted to keep her personal life private. However, she wishes him to do well spiritually and professionally.
Apart from The D.O.C, Badu was involved with two other partners, Andre 3000; with whom she had a son named Seven, and other partners Jay Electronica with whom she had daughter Mars.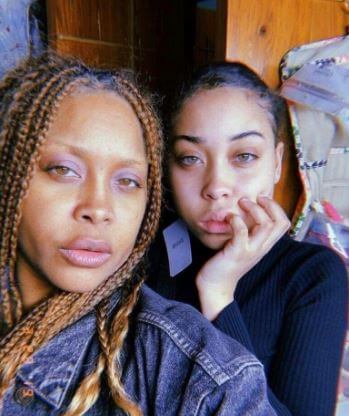 Music is therapy for Erykah Badu
Erykah Badu gave a live interview to Billboards in 2010.
After her performance, she expressed her feelings about the music to a huge audience.
According to her, while performing on stage, she felt like at a point, she connected to all the audience, and it felt like one single breathing organism for her.
She felt so much energy on the show while making eye contact with the audience and seeing their interest.
She felt very great. She revealed that she doesn't want to earn a lot of money selling tickets or other stuff.
She wants to enjoy with the audience, make them happy, and connect with them.
It makes her proud as an artist. In addition, she said that music was the first element on the earth, and she takes it as therapy.
She said that she had been in music for more than 13 years, and it always had helped her in any situation.
She likes to write music for people and wants to evolve. Hence her music contains meanings and social messages.
She also expressed that everyone doesn't need to agree with her thoughts through music, and they can freely go against her.
She said it was a matter of perspective. Rather than shows and other platforms, she revealed that she performs in theater for most parts.
She wants to write dialogues in plays, and according to what she said, she also wants to play some movies.
She called herself an analog lady in the interview. The reason was that she was not so much into digital things.
But since social media's rage, she was coping slowly with it as it was a great platform for artists like her to connect with more masses.
A Drug Seller
Erykah Badu gave an interview to ScreenSlam where she talked about what happens behind the scene and many more.
She started the interview by providing a short introduction about herself and said different names of her by which she is known.
She said that she is known by Medulla Oblongata, Cerebellum, Manuela Maria Mexico, and Fat Belled Bella.
She played a character of a sister in a play. She then talked about the audition that she gave at her home.
While she was auditioning, she loved her character very much. She then modified the character in her way.
She gave her tattoos, ratchet-ass. The role play that she played as the sister was a person who could see the future, and they were working at the back of the Salon.
Her character as sister made everyone believe that she can see people's future by recording, and she can also change their future and take their future to another level.
Besides her future-telling work, she also does illegal work of selling drugs. She worked as a fortune teller just to cover her illicit work.
She then talked about how her character met other characters.
She then spoke about her friend whom she had known since her university time, and they were also theater partners as they've worked together and told her that she is a good actor.
Her friend is very focused and does her work with full dedication.
Erykah then said that the role of Alley and said that its the character that every woman should see as it empowers the woman.
To know more about the interview, do check the link.
Some facts about Badu
Badu is a music artist with lots of songs released, and she doesn't have a favorite of her own songs.
Her most all-time favorite albums are Pink Floyd's "The Dark Side of the Moon" and "Earth, Wind And Fire- That's the way of the world".
She doesn't like indecisive drivers. The Goodbye Girl is her favorite movie of all time.
She wants to build a school for people who think free near her Dallas. She is a proud mother. Being afraid is her biggest phobia of all time. She has a total of 7221 pieces of ankh jewelry.
Visit Doveclove For Spicy Articles Of Your Favorite Celebrities
Subscribe to our Newsletter